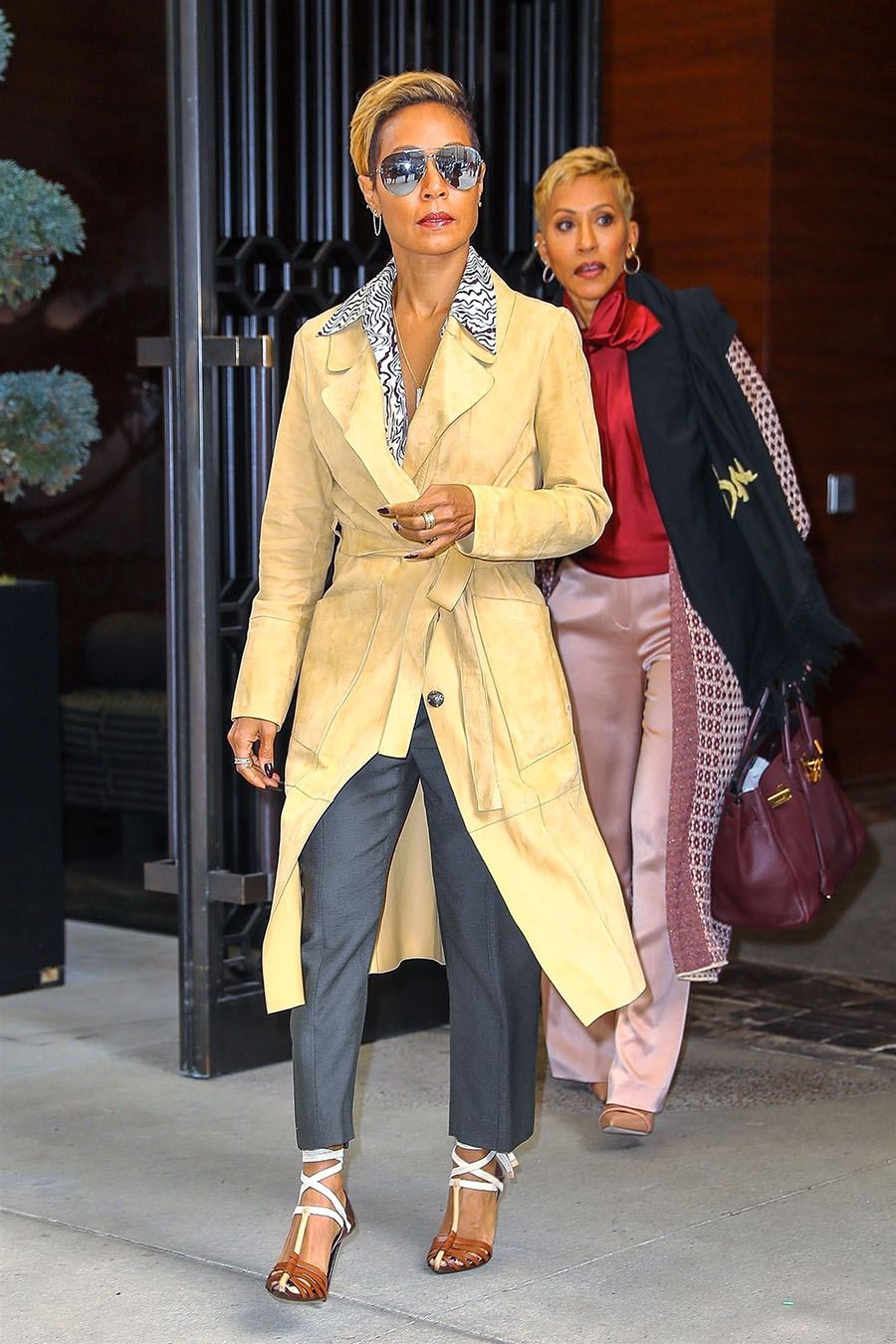 Jada Pinkett Smith, left stepped out with her mom, Adrienne Banfield-Jones in New York City, after revealing that she once dated Fresh Prince star Alfonso Ribeiro. But he denies ever dating his co-star.
Alfonso, who is a happily married father of 2 boys, shut down Jada's claim that he and Jada dated before she married his Fresh Prince co-star Will Smith.
"I actually think I dated Alfonso," Jada recalled during an episode of her Red Table Talk Facebook web series. "And he, like, took you on a motorcycle or something?" Will asked his wife.
"I think so," Jada replied. "My memory is… I've dated a lot of people. But we went on one date."
But when Alfonso saw the video clip circulating on social media, he quickly responded, saying the date never happened.
"Sorry Jada. Your memory is a little off," he tweeted. "We went to lunch with your family when we both guest starred on A Different World the year before you became a regular."
After seeing his tweet, Jada replied, "my fault Alf [sic], I thought it was a date."
During the same episode of Red Table Talk, Will revealed he actually asked Alfonso to set him up on a date with Jada after seeing her on A Different World. But, as fate would have it, he ended up meeting his first wife, Sheree Zampino, who bore him a son, Trey Smith, before their divorce in 1995.
Trey is pictured far left in this family portrait.
Will eventually hooked up with Jada and the two married. Jada recalled that she cried all the way down the aisle to the alter. She bore Will 2 more children, son Jaden and daughter Willow.
Nowadays Jada refuses to refer to Will as her husband. She prefers instead to use the term "life partner".
Photos by Spartano / BACKGRID, Phillip Faraone/Getty Images