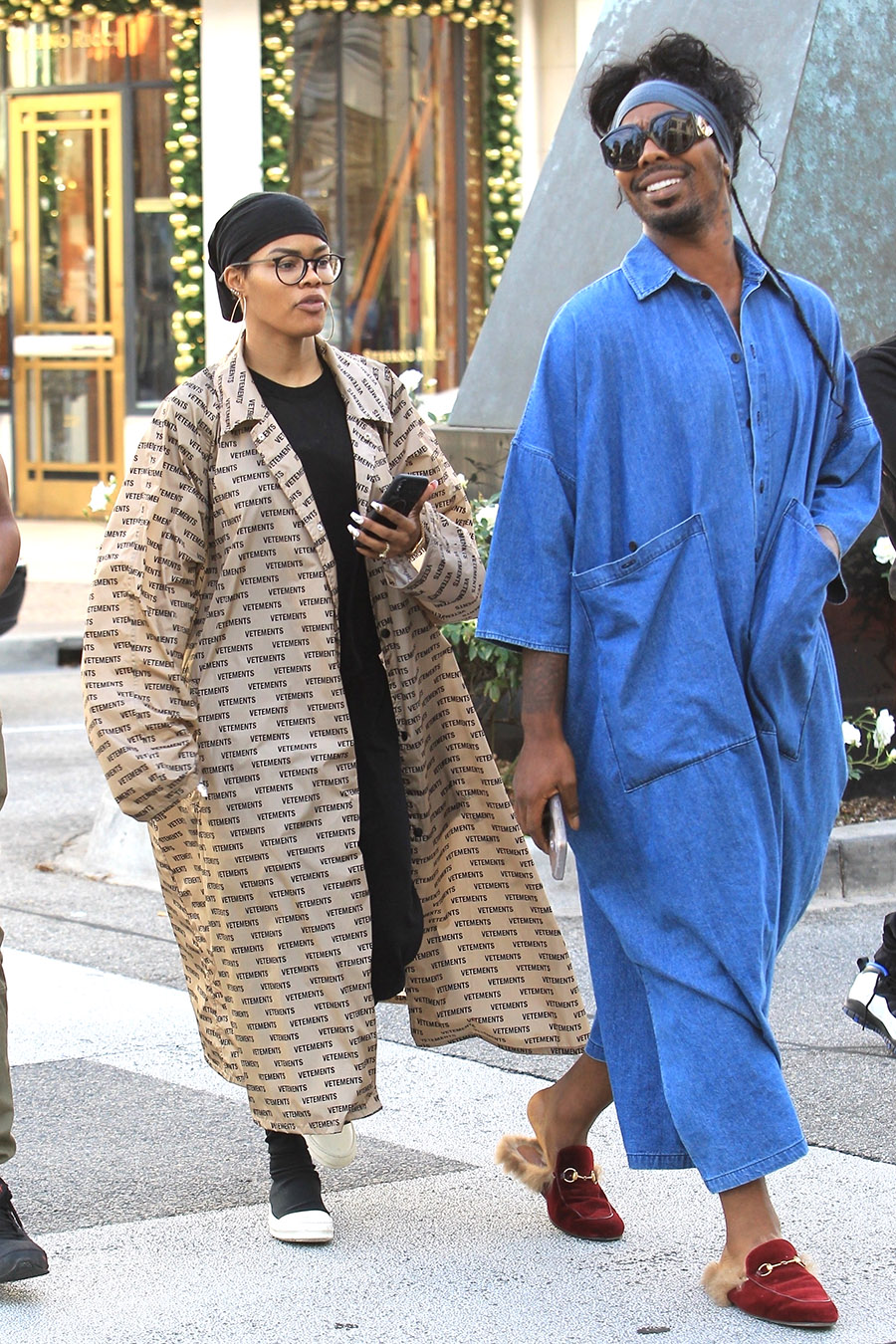 R&B singer and reality TV star Teyana Taylor, left, was spotted Christmas shopping with celebrity stylist E.J. King and a male friend in Beverly Hills on Tuesday.
Teyana wore a Vetements duster with black attire and a do rag covering her hair a few days after celebrating her daughter Junie's 3rd birthday.
Junie's dad is NBA star Iman Shumpert. Teyana recently released her video remix to "Gonna Love Me" off her 22-minute KTSE album. Teyana said she wrote the song after questioning her life worth as a mom and wife.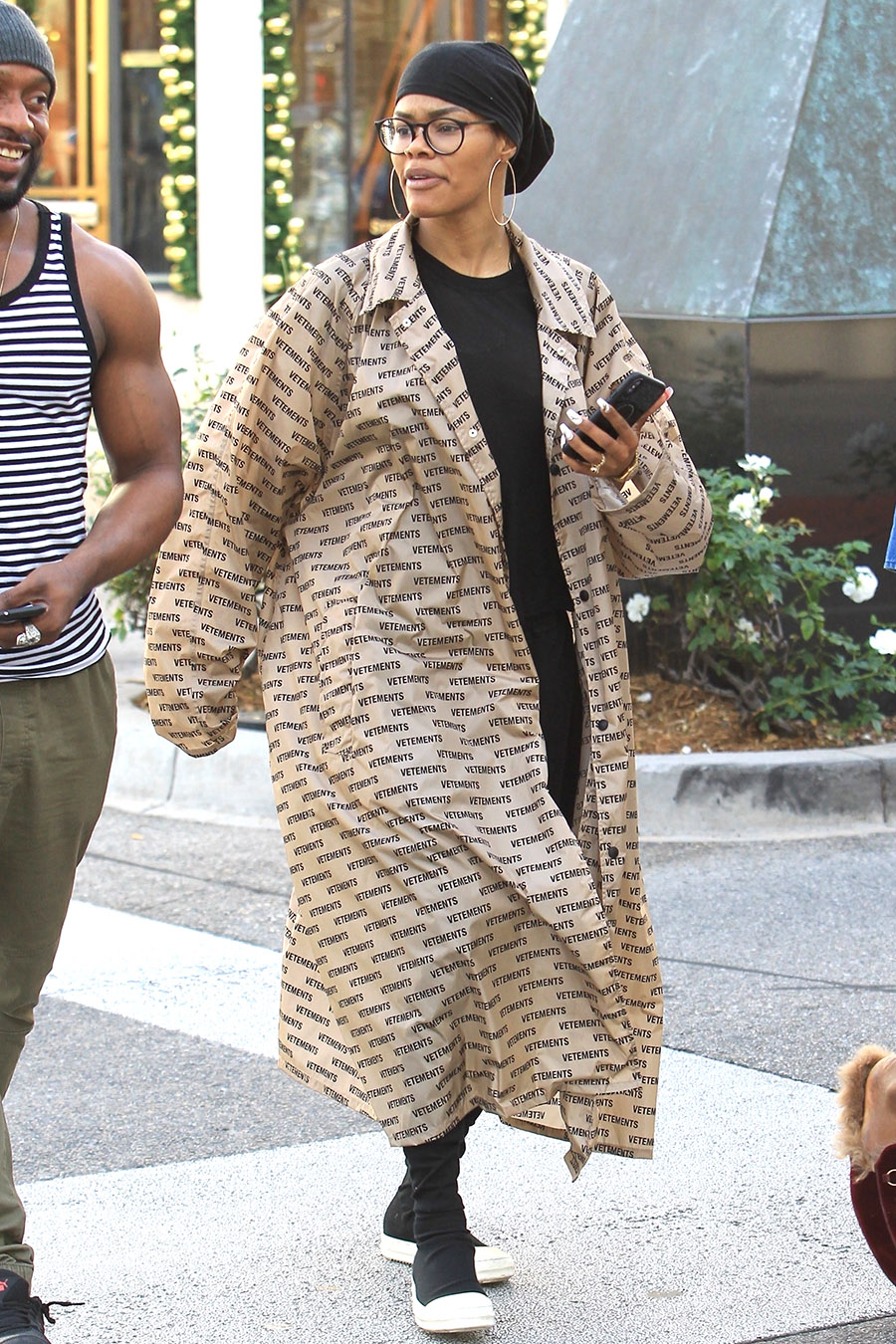 Teyana told Billboard she was in a sad place because she and Shumpert were apart so much.
"At that time, I was going through it. I missed my husband and I missed our baby for him," she said.
"I can bring Junie places, but he can't bring Junie to practice and he can't bring Junie on the road. I felt bad and I was in a really sad place in my life as a wife and a mom. I sat in the studio and talked to my girls. That's how we came up with 'Gonna Love Me'."
She added:
"Any relationship, you know how that goes. Sometimes, you get into an argument because y'all miss each other. Moments like that. Even with 'Never Would Have Made It,' another one of my favorites, the second verse was about my daughter, and it was cut off my album. That's what I kept trying to break down to people: that this album was so personal to me and vulnerable that it was more of the frustration of the beauty of the art that was put into the music was being cut short. I was like, 'Damn.'"
Photos by BACKGRID