Meghan Markle and Prince Harry continue their whirlwind royal tour in Morocco in North Africa. The Duke and Duchess of Sussex helicoptered into the High Atlas Mountainous region where they visited a local secondary boarding school for girls.
Meghan, who wore a collarless navy blazer from Alice + Olivia over a fitted maternity black top, black pants and her favorite velvet Birdies flats. Following in her sister-in-law Kate's footsteps, Meghan received a henna tattoo to mark her seven months of pregnancy.
Kate also got a henna tattoo while she was pregnant. Natural henna, which is typically brown in color and derived solely from plants with no added chemicals, is safe to use during pregnancy, according to experts. Black henna, however, contains a dye called para-phenylenediamine (PPD) and is not safe, according to PEOPLE.
"It's for when we have a big party," tattoist Khadeja Oukattou says. "Now she is pregnant we do the henna to keep her happy with with the baby. For good luck. With the baby on the way the "girls are very excited. They wished them a good life and good health for them and the baby."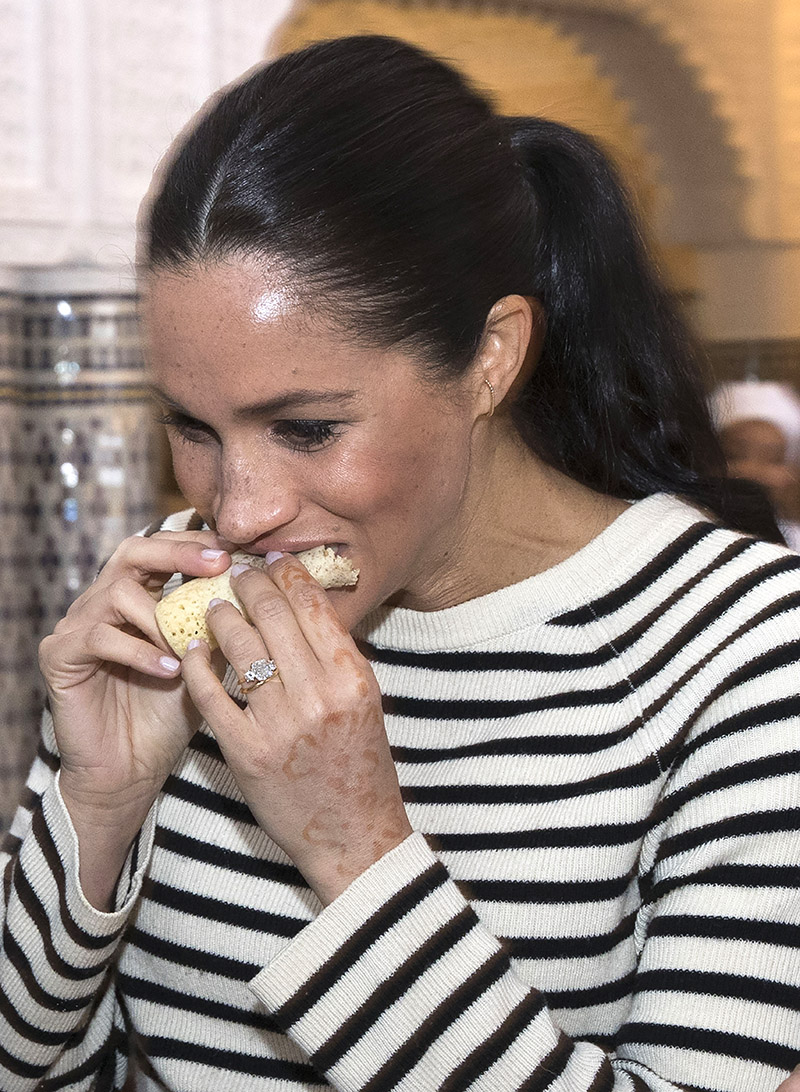 The henna tattoo was partially washed off by the time Meghan visited a cooking demonstration where children from under-privileged backgrounds in Rabat learn traditional Moroccan recipes.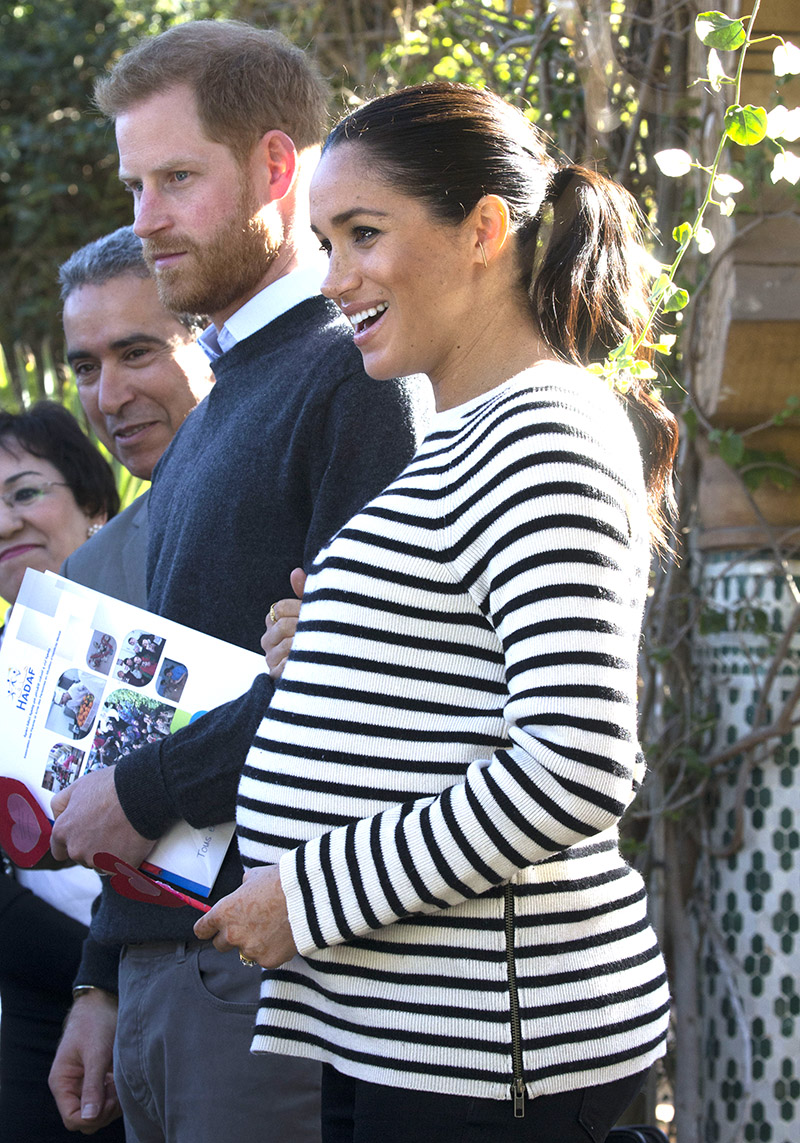 In response to concerns about Meghan flying all over creation while heavily pregnant with her first royal baby, a royal source tells PEOPLE "medical provisions" have been made for Meghan, who is in her third trimester.
Harry and Meghan also attended a reception hosted by the British Ambassador to Morocco at the British Residence during the second day of their tour of Morocco in Rabat, Morocco.
The royal couple visited the Moroccan Royal Federation of Equitation Sports on day 3 of their royal tour in Rabat, Morocco. The Duke and Duchess of Sussex are on a three day visit to the country.
Photos by Tim P. Whitby/Getty Images, Yui Mok – Pool/Getty Images, Tim P. Whitby – Pool/Getty Images, John Rainford/WENN