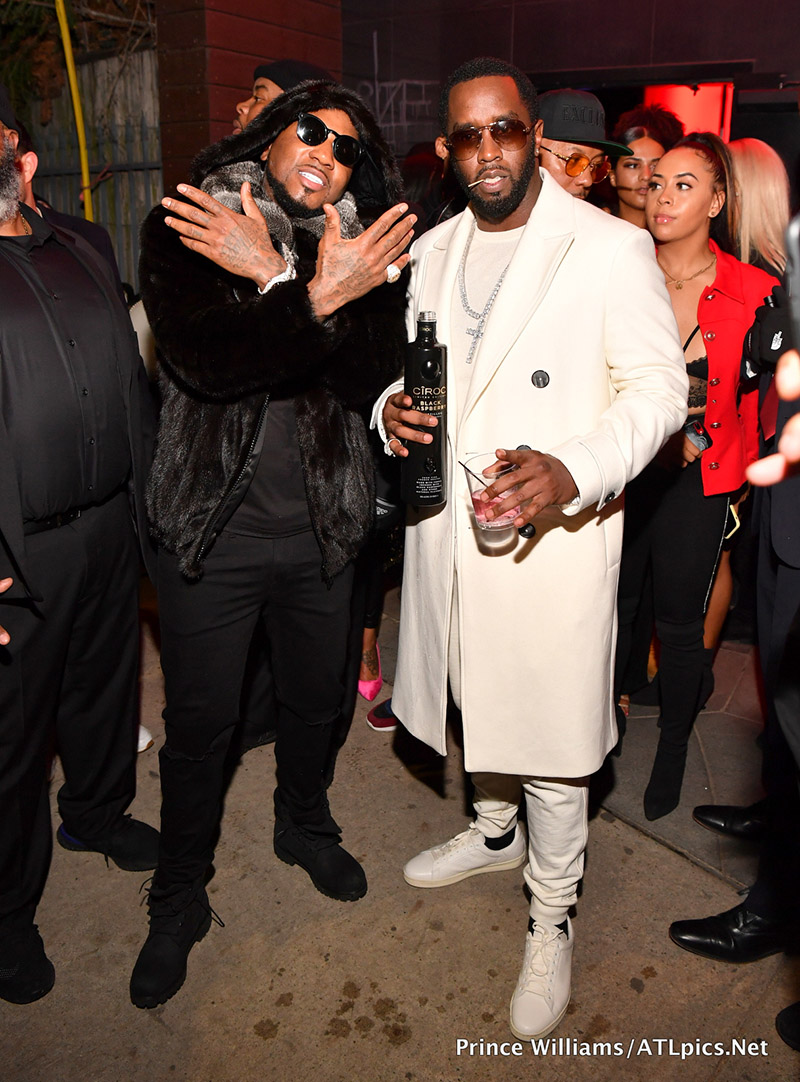 Rapper Jeezy, left, and rap chieftain Sean Combs co-hosted the Official Big Game Takeover Pre-Super Bowl Party at Compound nightclub in Atlanta on Friday. The event was one of dozens of star-studded parties taking place all over Atlanta on Friday and Saturday.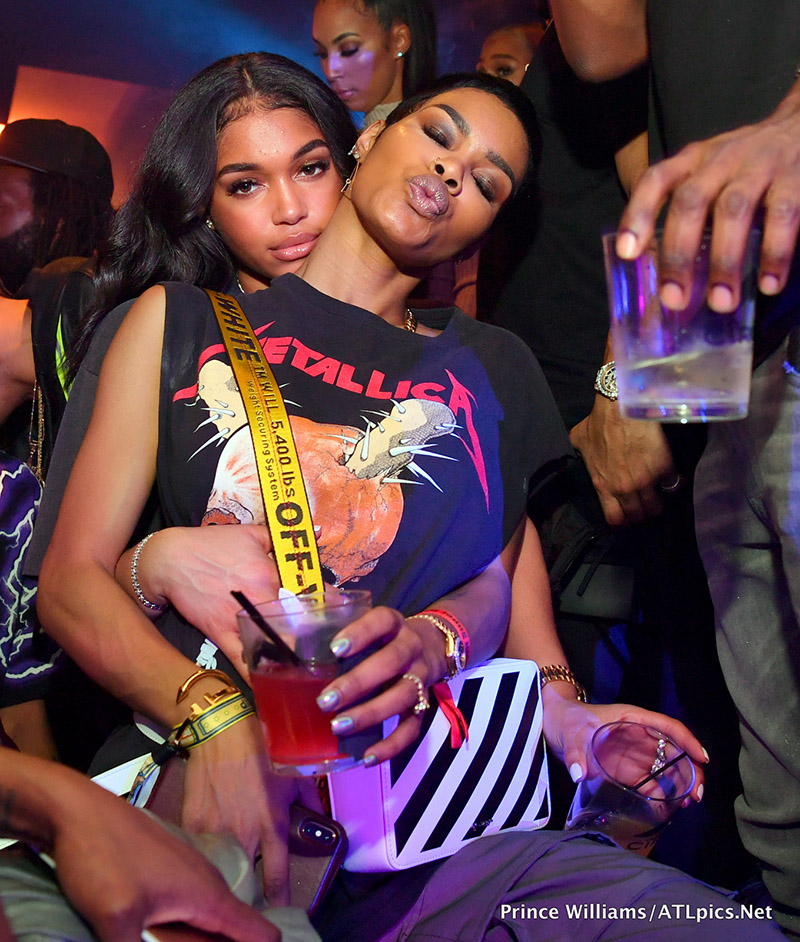 Special celebrity guests included Steve Harvey's stepdaughter Lori Harvey, left, cuddling with singer Teyana Taylor in the VIP section. Other notables included Jamie Foxx, Travis Scott, Justin Combs, Quincy Brown, DJ Holiday, Faizon Love, former Atlanta mayor Kasim Reed, OT Genasis, Malika Haqq and more!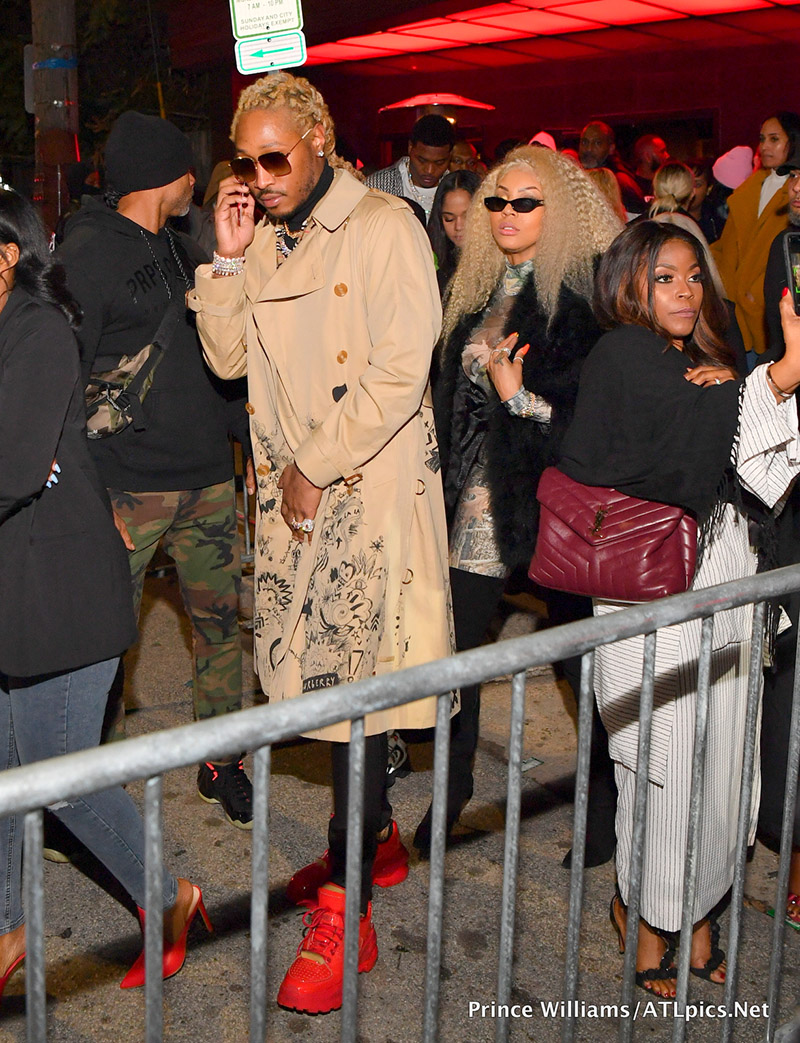 Rapper Future Hendrix, left, arrived with one of his 5 baby mamas, Brittni Mealy (wearing blonde weave).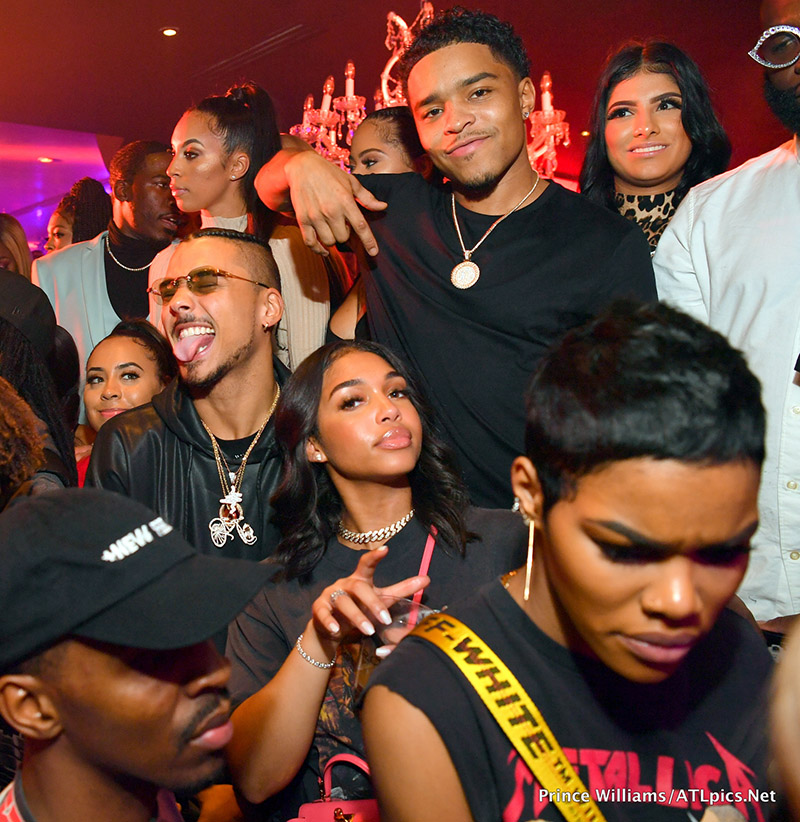 Diddy's sons Quincy Brown (sunglasses) and Justin Combs (top) partied in the VIP with Lori Harvey, center, and Teyana Taylor, far right.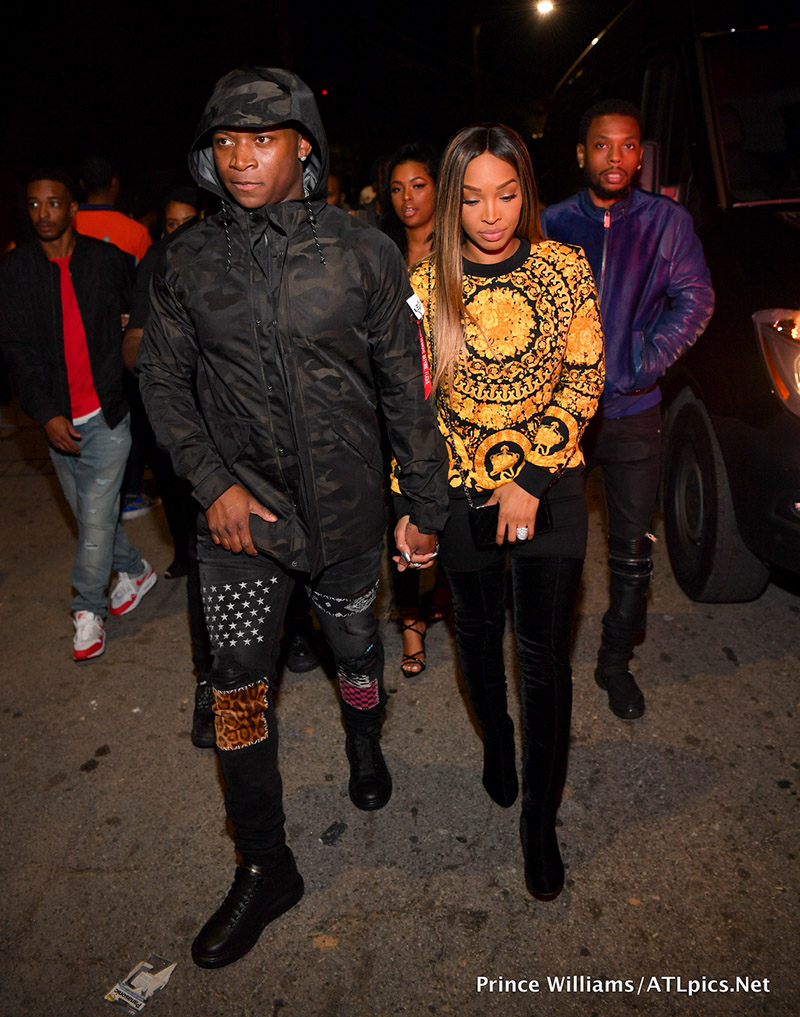 Among the power couples in the club were rapper OT Genasis and West Coast socialite Malika Haqq.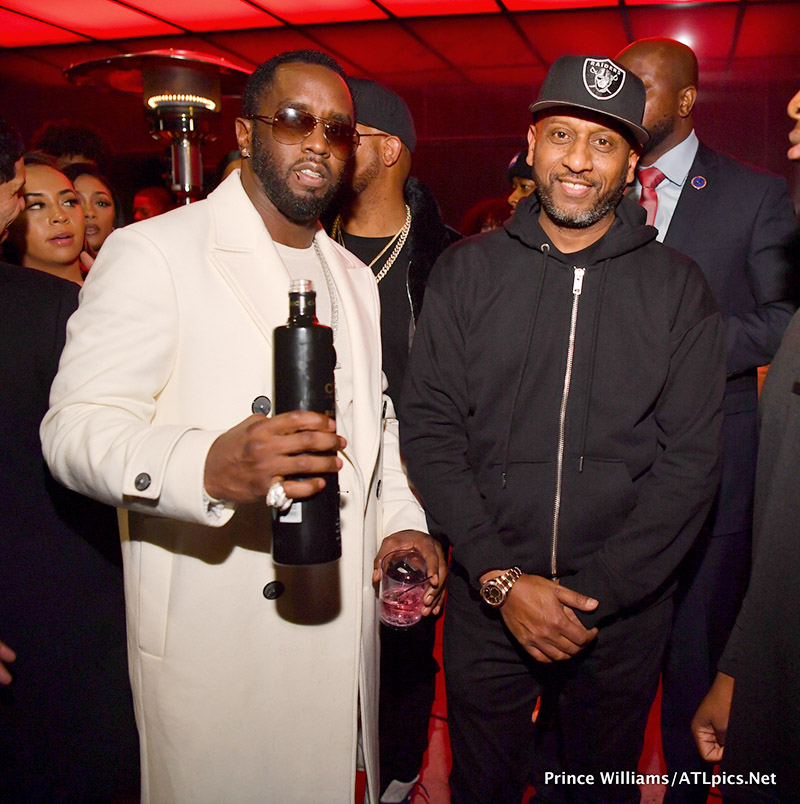 Sean "Diddy" Combs, left, and club owner Alex Gidewon posed for celebrity photographer Prince Williams. Alex rarely comes out to the clubs now that he is a happily married father-of-four.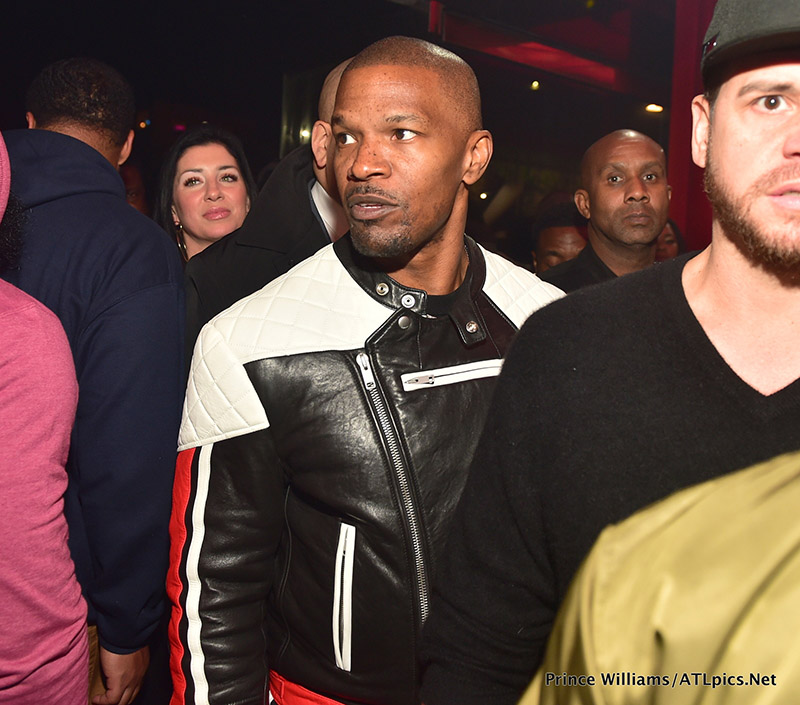 Comedian Jamie Foxx was among the A-listers invited to the pre-Super Bowl party at Compound.

Photos by Prince Williams/ATLPics.net