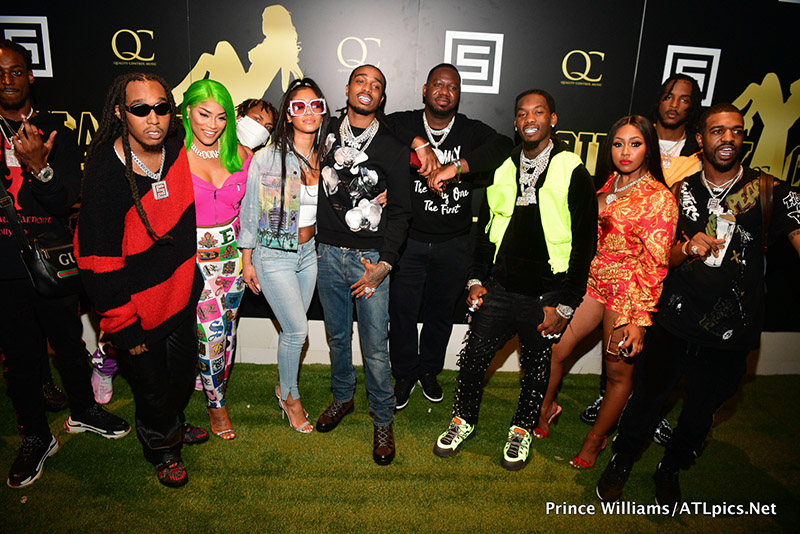 Quality Control Records held its 1st annual Stripper Bowl at the Gold Room on Monday night to cap off the big Super Bowl weekend in Atlanta. 125 of Atlanta's finest strippers were invited to the Stripper Bowl. Each dancer took home around $2,000 for a few hours' work!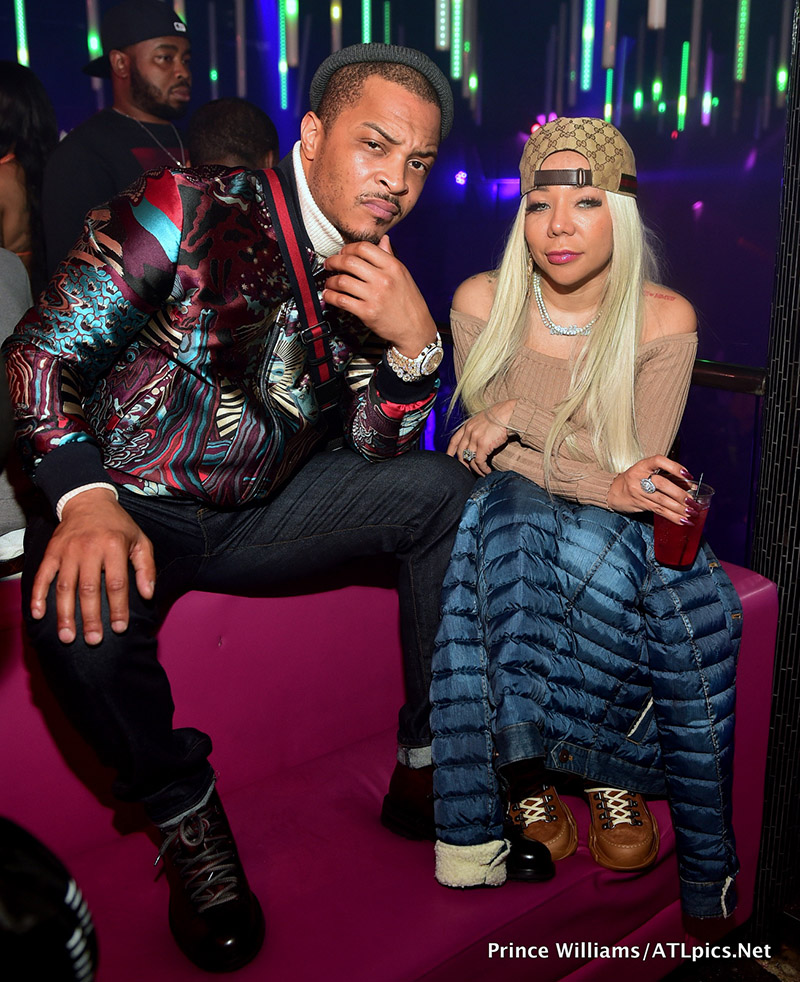 Celebrities included T.I. and Tiny (pictured); Offset and Quavo with his sweetheart Saweetie; 2 Chainz, Li'l Yachty, Yung Miami, Li'l Baby, YFN Lucci, Li'l Boozie and more!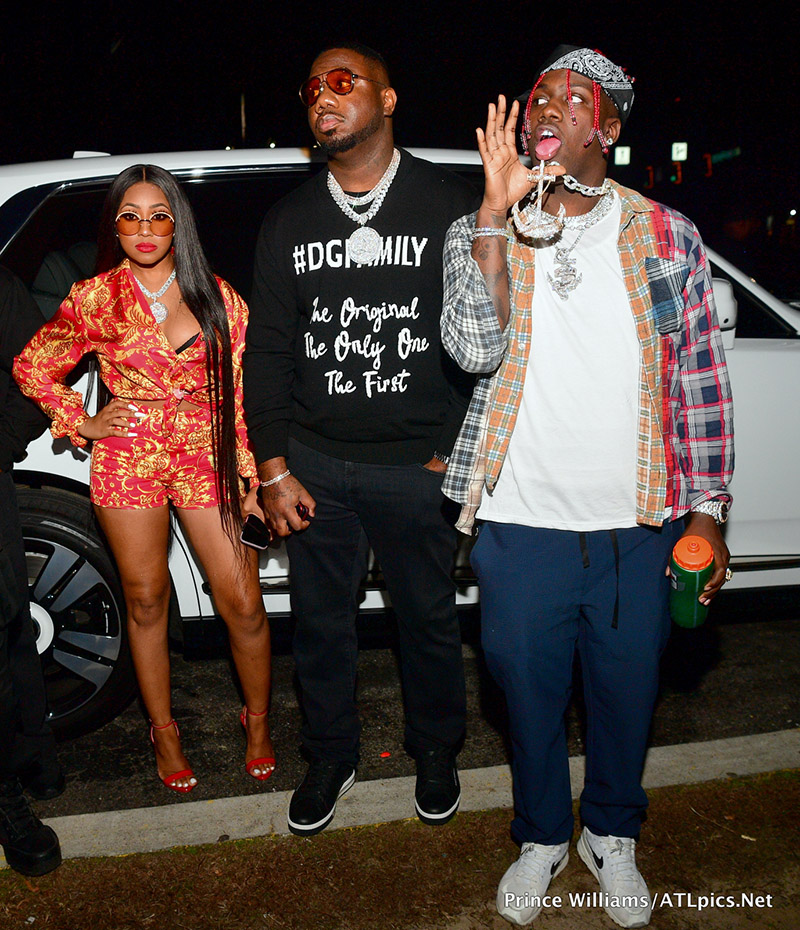 It was a night that Atlantans won't soon forget! Pierre "Pee" Thomas, CEO of Quality Control Records arrived with his artists Yung Miami, left, and Li'l Yachty, right.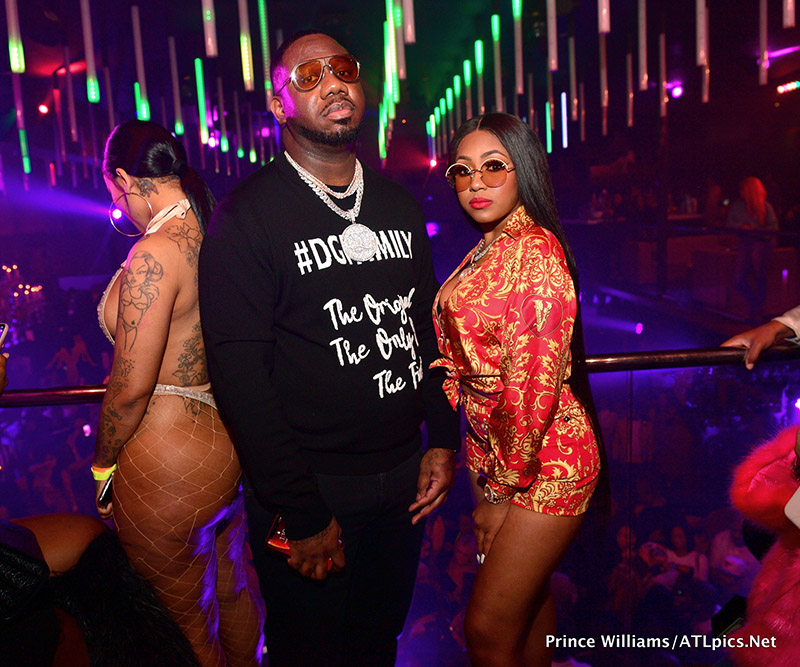 Pee Thomas, pictured here with rapper Yung Miami of City Girls, was the most generous of the ballers in the room. He threw $500,000 in cash at the dancers. Migos rappers Offset and Quavo contributed another $40,000, while other ballers, who wished to remain anonymous, chipped in another $60,000 in cash.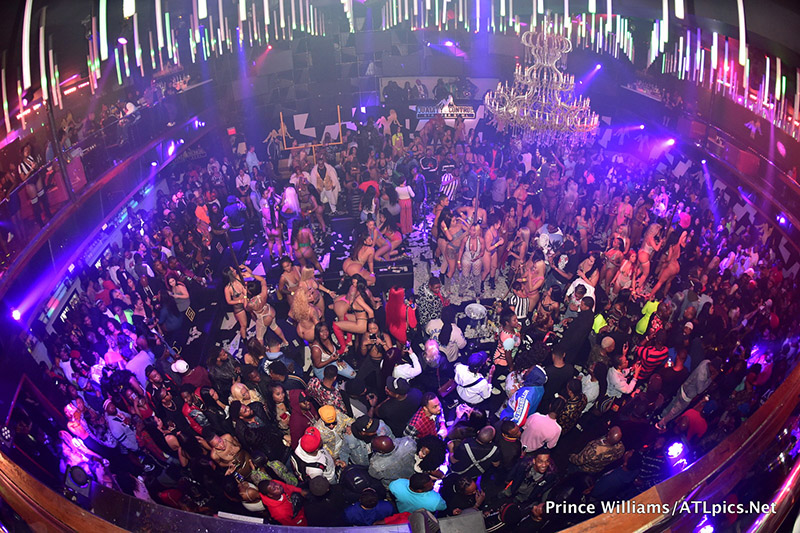 The dancers waded through cash piled as high as their ankles. "There was a thick layer of dollar bills on the floor," said one dancer. "It wasn't just one or two bills, it was a thick layer of bills." The dancer said there was so much money on the floor it was difficult to walk, much less dance.
Photos by Prince Williams/ATLPics.net