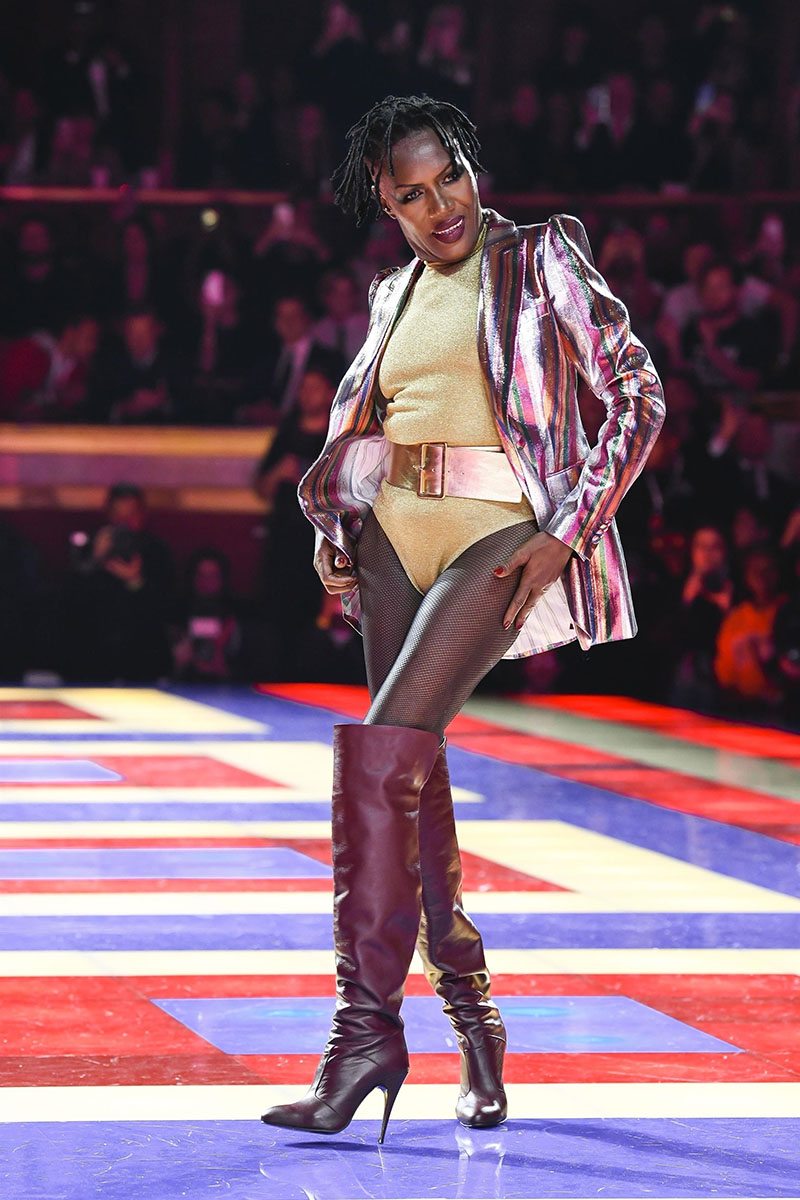 Grace Jones closed the Tommy x Zendaya runway show in grand style this weekend during Paris Fashion Week. The 70-year-old supermodel, singer and actress sparked excitement as she returned to the catwalk with other pioneering Black supermodels including Pat Cleveland, 68, Beverly Johnson, 66, and Veronica Webb, 54.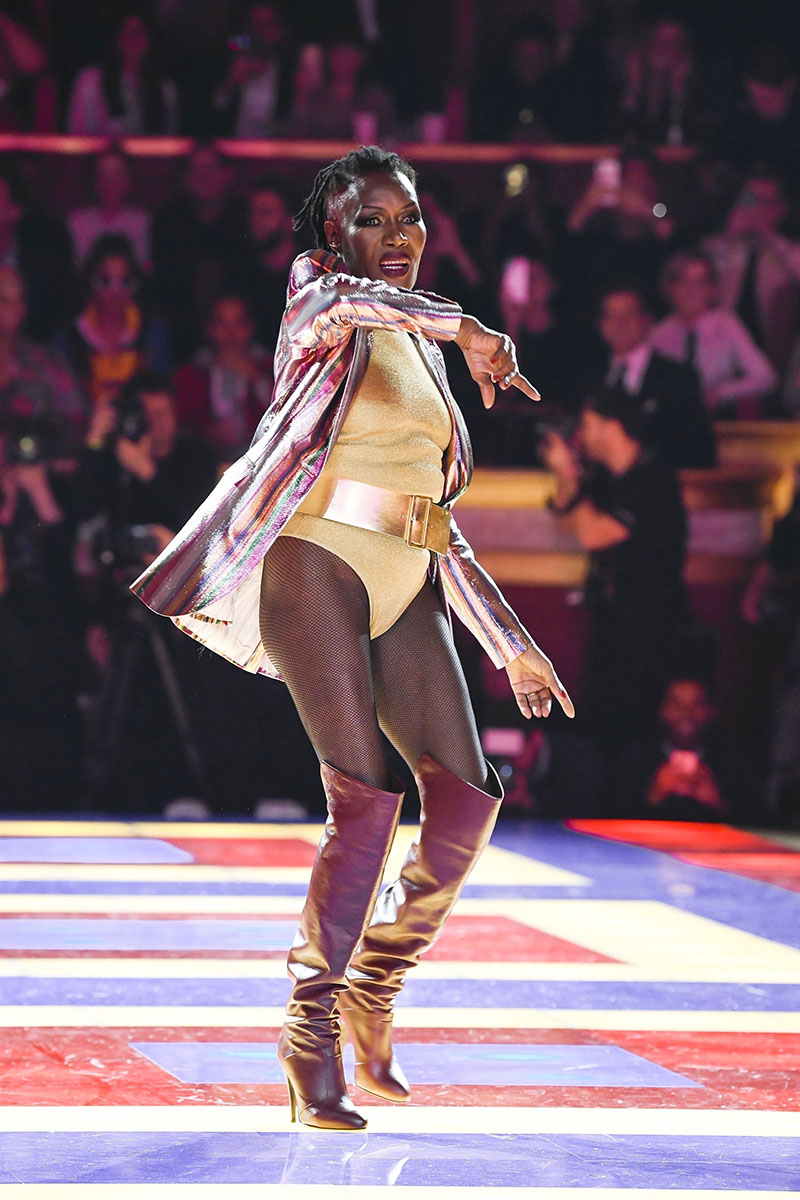 Jones strutted the catwalk and smacked her buttocks as the DJ played her 1981 hit song "Pull Up to the Bumper".
The Jamaican-born singer wore a gold bodysuit under a colorful metallic striped blazer and purple leather boots from Zendaya's Tommy Hilfiger line.
Sitting front row was pop singer Janelle Monae who wore a metallic rainbow colored pantsuit from Zendaya's line.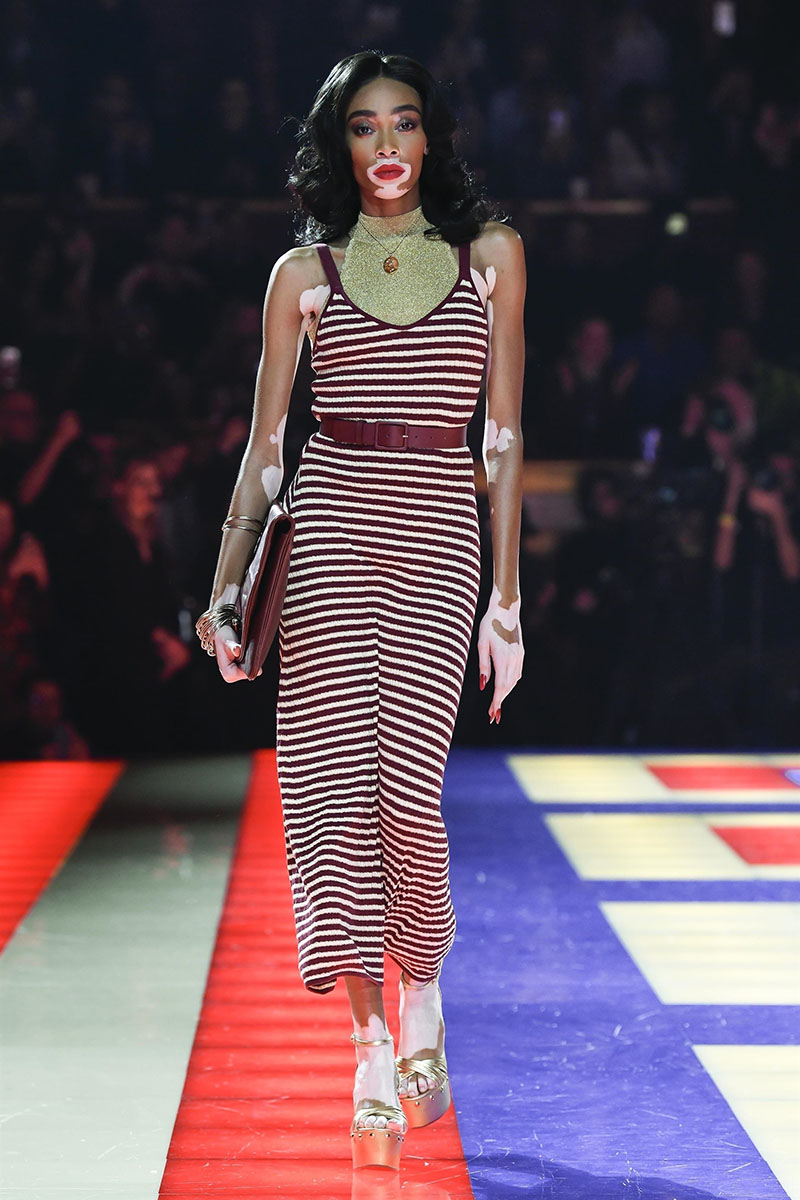 The 59 runway models included familiar faces such as Winnie Harlow (pictured) and Jourdan Dunn.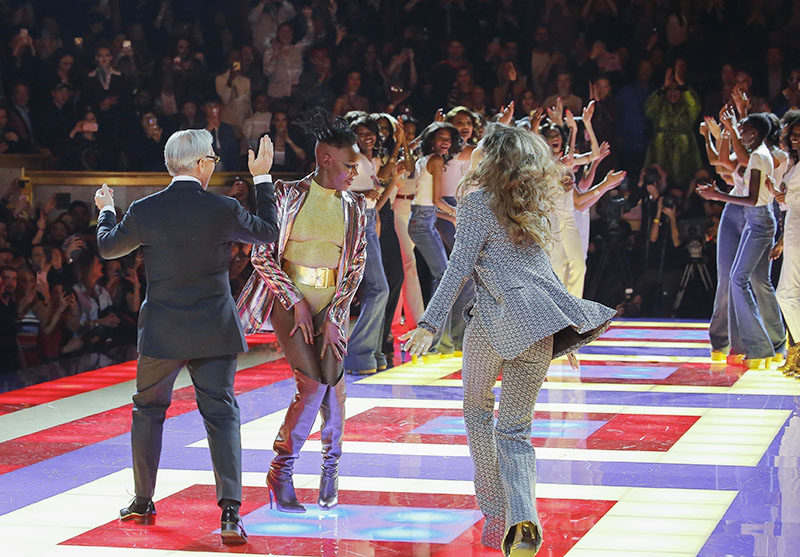 After Jones hit the runway, all of the models flooded the runway with Zendaya and Tommy as Sister Sledge's "We Are Family" played in the background.
Zendaya dismissed criticism from people who say she exploited Jones.
"I feel like we are paying homage to these women who changed our legacy, and who allowed me and so many others to be here," Zendaya told The New York Times before the show.
"This is a proud and happy celebration of female beauty in all its forms, something which is as important now as it ever was before," she added.
Photos by Best Image / BACKGRID