Cardi B still hasn't learned her lesson after nearly sinking her own career when she admitted she drugged and robbed men for cash and valuables back in her starving stripper days.
The 26-year-old rapper angered social media followers when she announced the release date for her new track "Press" featuring an image of serial killer Aileen Wuornos, a sex worker who was executed for killing her johns during a murder spree in Florida.
Wuornos killed 7 men between 1989 and 1990 by shooting them at point-blank range. S. African actress Charlize Theron won an Oscar award for portraying Wuornos in the film Monster.
Cardi B appears in the promo with her wrists in handcuffs mimicking Wuornos's pose. She captioned the image: "PRESS SINGLE AND OFFICIAL ART WORK DROPS THIS WEEK ON 5/31!!!"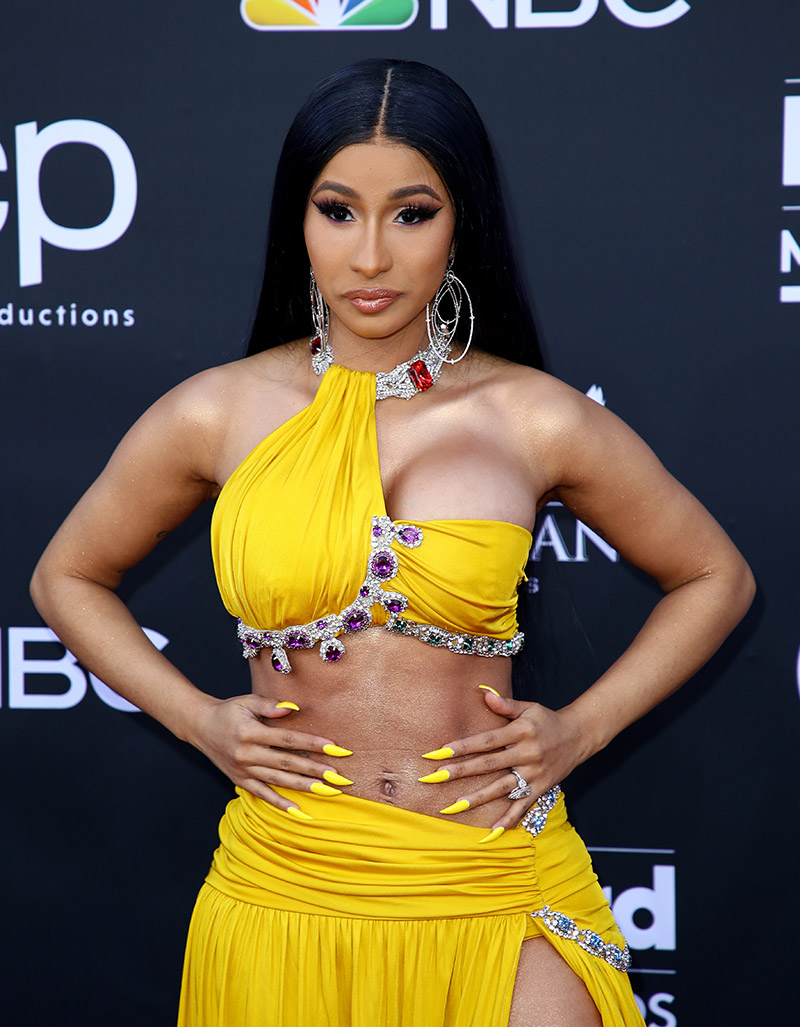 The mom-of-one has had a string of bad luck lately, including an arrest for allegedly beating a New York bartender whom she accused of sleeping with her husband, promiscuous Migos rapper Offset.
The Bronx rapper canceled upcoming concerts after she reportedly suffered complications due to her many plastic surgery procedures. She was reportedly upset that fans circulated images of her botched surgeries online.
A source tells Sandrarose.com Cardi will not set foot onstage until she fixes her botched surgical procedures.
Cardi also plans to take a page out of Beyonce's book by banning all cell phones at her next scheduled concert.