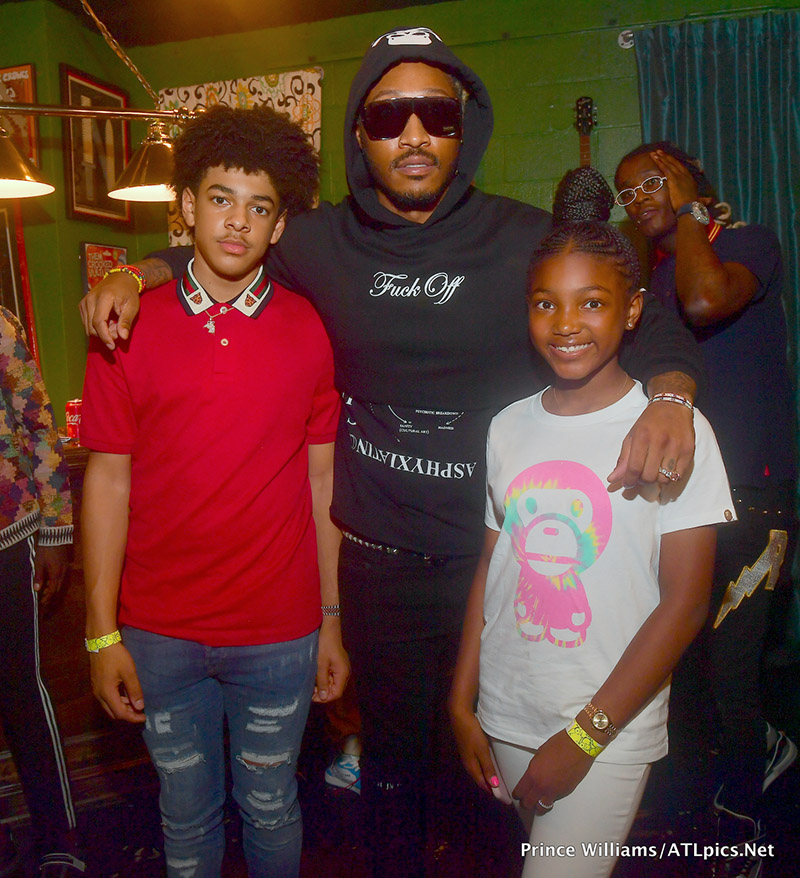 Rapper Future took his children to see rapper Gunna perform in concert at The Tabernacle in Atlanta last week.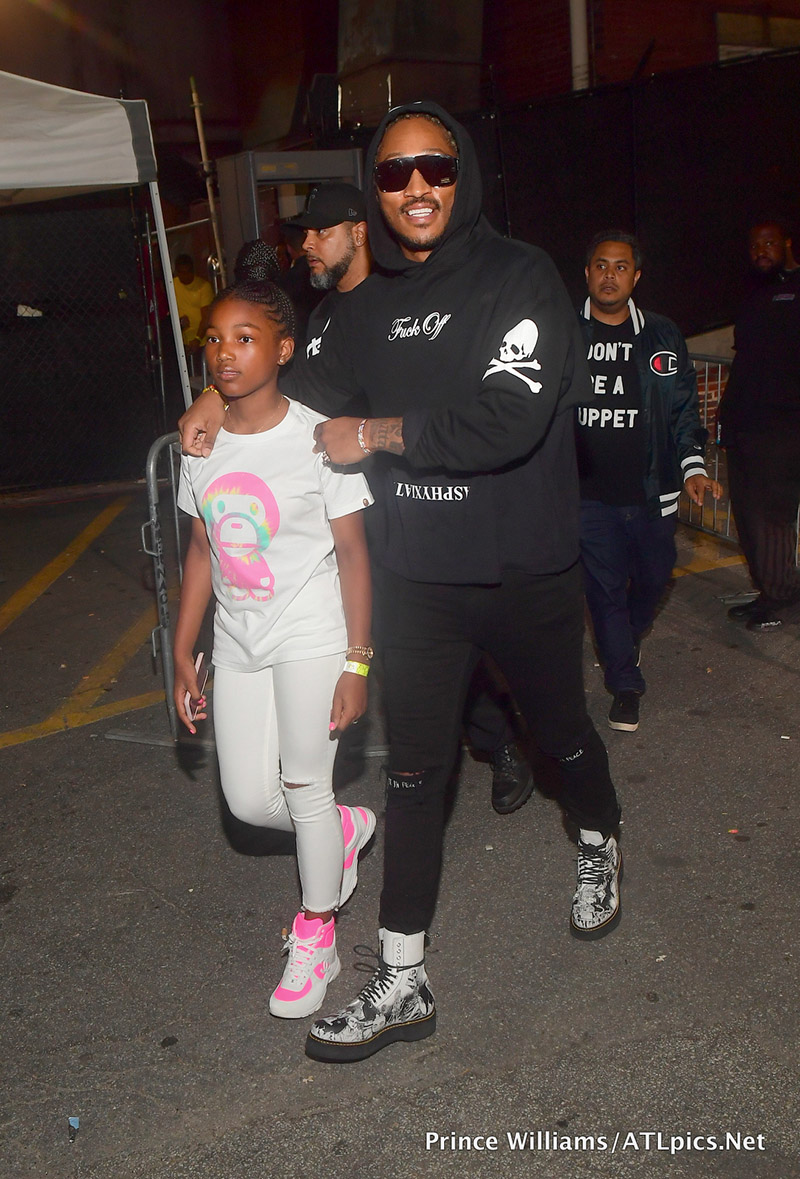 Future Hendrix is accused of giving all of his attention to his son, Future Zahir Wilburn, by singer Ciara Wilson. But that's not true. The proud father dotes on all of his children equally.
By now you've heard that Future gifted little Zahir with a woman's gold Rolex for his 5th birthday. Future posted a photo of his son examining the gold timepiece. He captioned the image: "It was somethin bout that rollie when it first touched my wrist" -Meek."
Many of you wondered why a young child needs such an expensive timepiece. Well, you know the watch was more than just a birthday gift for the boy – it was also Future's way of saying to Ciara's husband, Russell Wilson, that he (Future) has money, too. And whatever Russell can buy for little Zahir, Future can match it dollar-for-dollar.
Russell's wealth and status as the NFL's richest player must make Future feel a little insecure – which is exactly what Ciara wanted.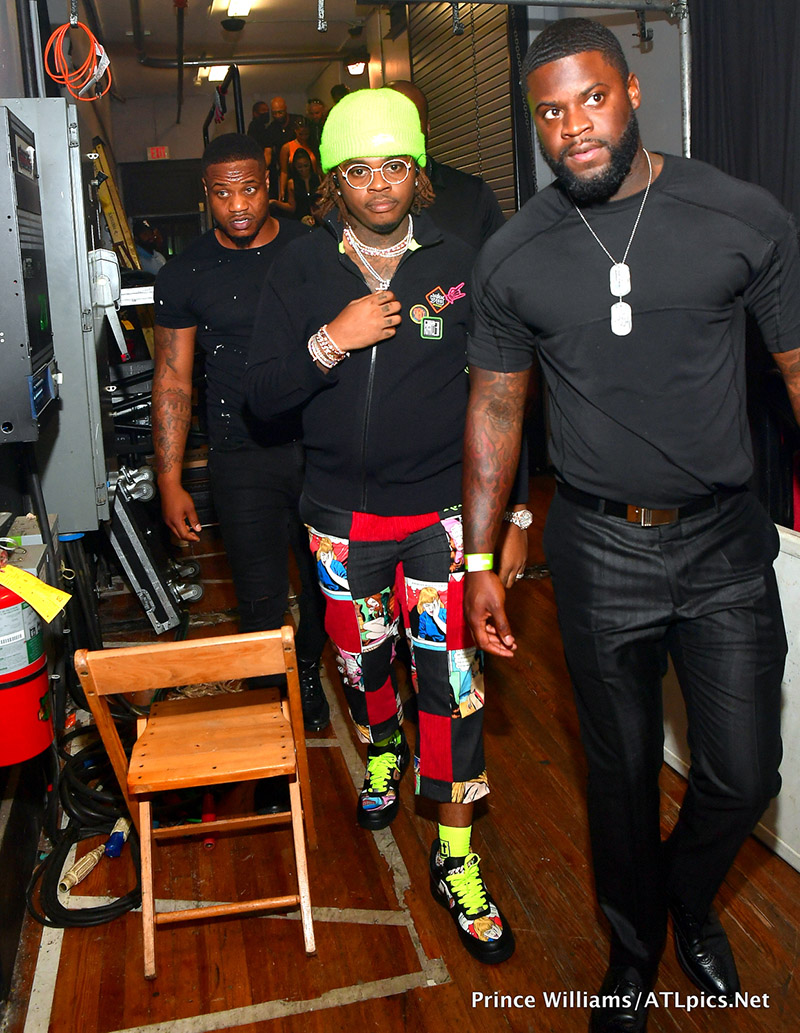 Gunna was surrounded by armed security backstage at The Tabernacle. Rappers are learning to leave their entourage at home and pay for top tier security. Atlanta rappers' lives are in danger. It's not a game anymore.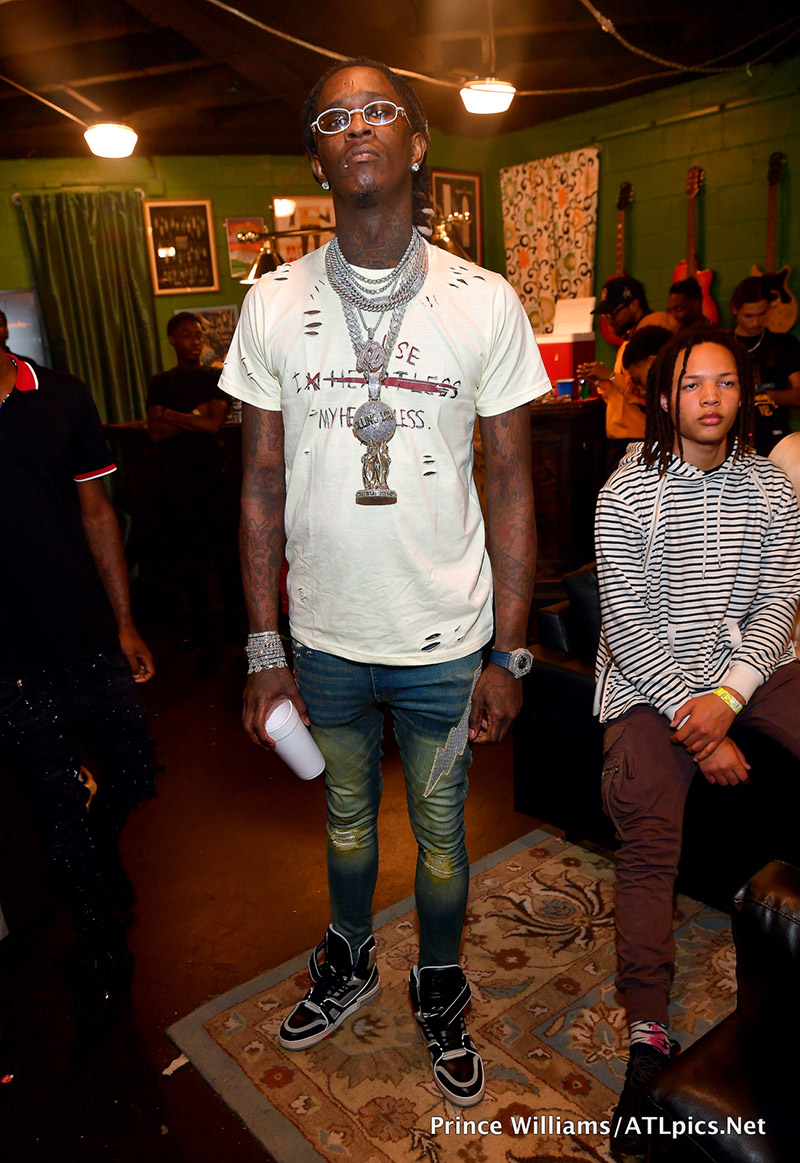 Also in attendance at the concert was troubled rapper Young Thug, left, and rapper Domani (T.I.'s son), pictured right.
Thugger scared his fans by uploading a series of videos in which he prayed for the souls of his haters who are out to kill him.
"I pray that the people that want me dead, that want me to be buried, I pray that they wake up and find God," he said.
Photos by Prince Williams/ATLPics.net