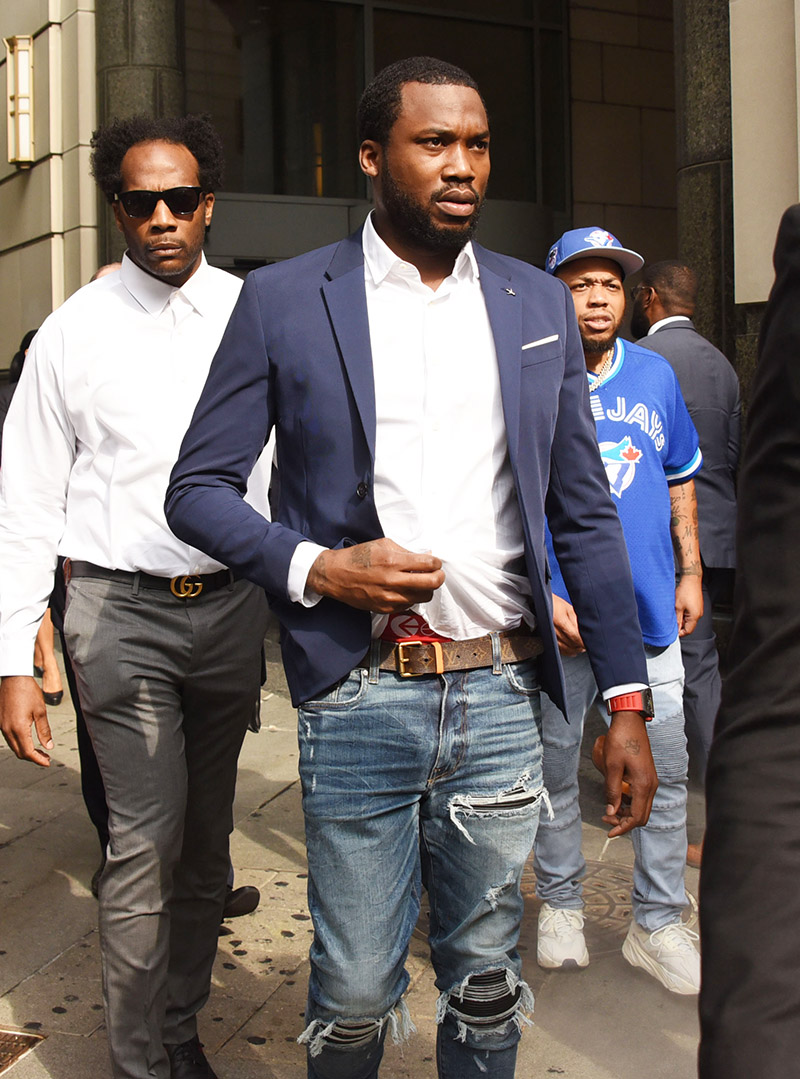 Meek Mill received some bad news in court today. The 32-year-old rapper attended a hearing in Superior Court of Pennsylvania on Tuesday to determine whether his old weapons possession case will be thrown out.
Last month, the same court overturned Judge Genece Brinkley's revocation for violating the terms of his 2007 conviction. He was granted a new trial.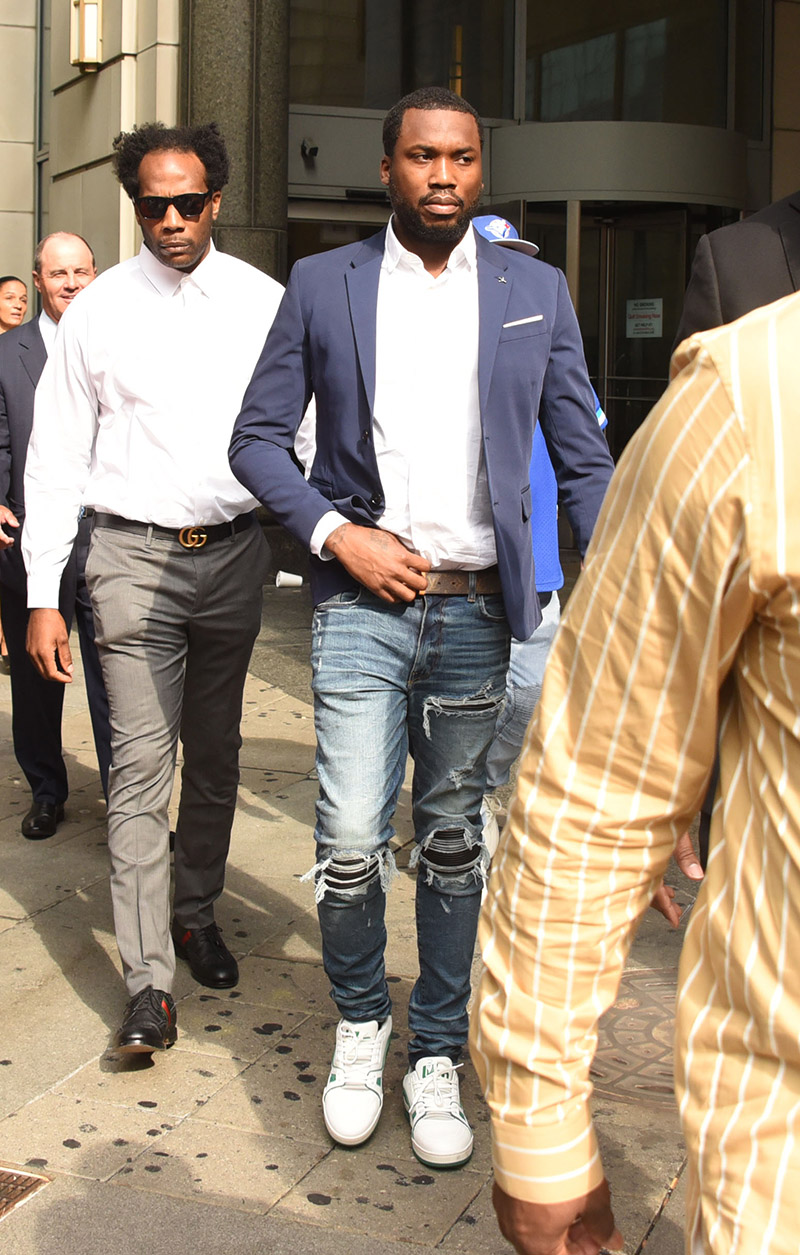 In a statement last month, Meek thanked the superior court and said he was "ecstatic that justice prevailed." He also vowed to continue working to "change these outdated laws and fix our broken criminal justice system."
But things didn't go as planned for Meek and his legal team.
According to NBC NY, Meek's legal team asked the court for additional time to prepare his case and the Philadelphia District Attorney's Office did not object to the request. But the judge disappointed Meek and his lawyers by delaying the decision until next month.
Meek's legal team had hoped to end the rapper's 12-year ordeal today, but the judge had concerns, according to sources.
A new hearing was set for Aug. 27, per NBC NY, and Meek was allowed to remain out of prison on his own recognizance.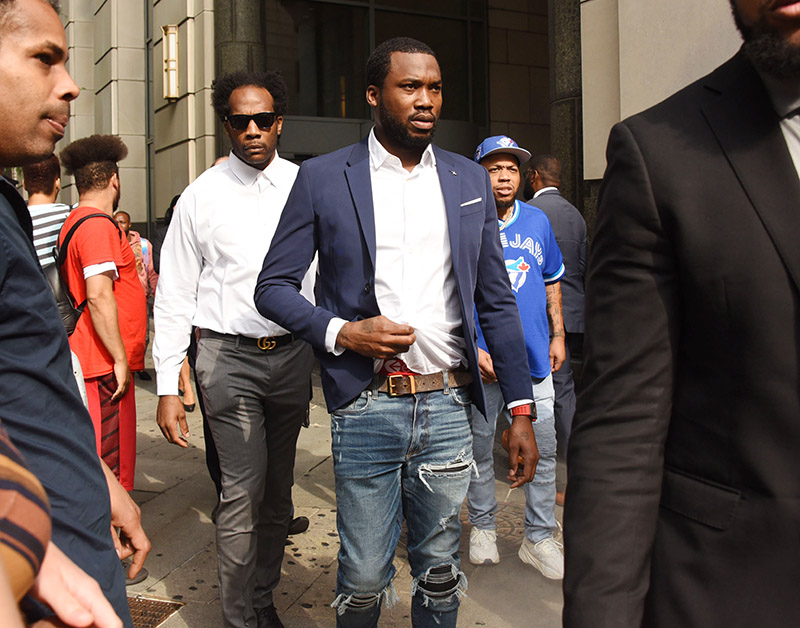 Meek's fans had hoped to celebrate his freedom with him as they gathered outside of Philadelphia's Stout Center for Criminal Justice. But the disappointed rapper did not speak to them after leaving the courthouse and hopping into a chauffeured car.
"While we had hoped that this matter would end today, we remain confident that justice will prevail in Meek's case once and for all," Mill's attorney Joe Tacopina said in a statement on Tuesday.
This is an open post where you can discuss any subject matter. This post will not be censored or moderated. Disqus may automatically moderate certain words considered offensive. There are no rules in Open Posts. So enter at your own risk.
Photos by Hugh Dillon/WENN.com