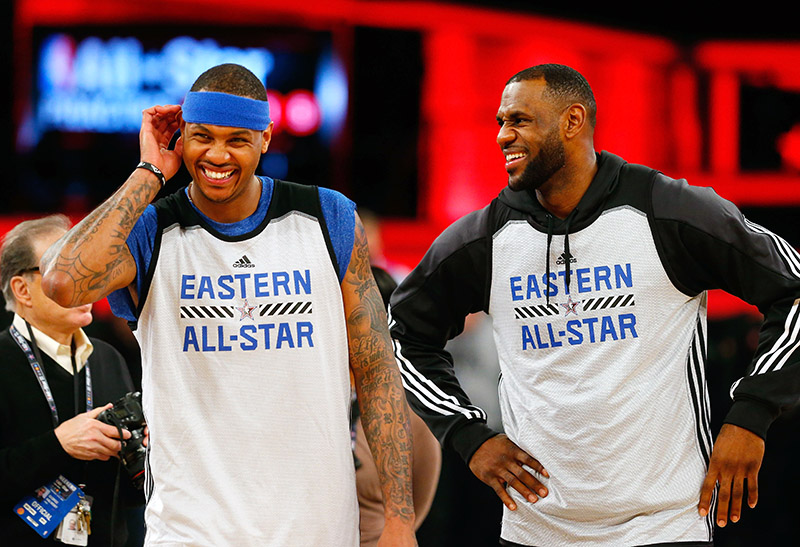 LeBron James, right, and former NBA star Dwyane Wade (not pictured) led the celebration for their pal Carmelo Anthony, left, who signed a 1-year, non-guaranteed contract with the Portland Trail Blazers this week.
Wade, left, tweeted, "It's about damn time!" While James retweeted Wade's post, adding, "RIGHT!!!!"
The 10-time NBA All-Star sat out for one year as teams passed him over after the Houston Rockets traded Anthony to the Chicago Bulls and the Bulls waived him one month later.
At the ripe old age of 35, Anthony is no longer considered a superstar role player who can lead a team to the playoffs. Anthony, who won the league's scoring title in 2012-13, has a reputation as a selfish player who alienates his teammates.
Many fans mused that the Trail Blazers gave Anthony one last chance to go out at the bottom of his game.
Anthony will join his new teammates on Saturday for a six-game road trip.