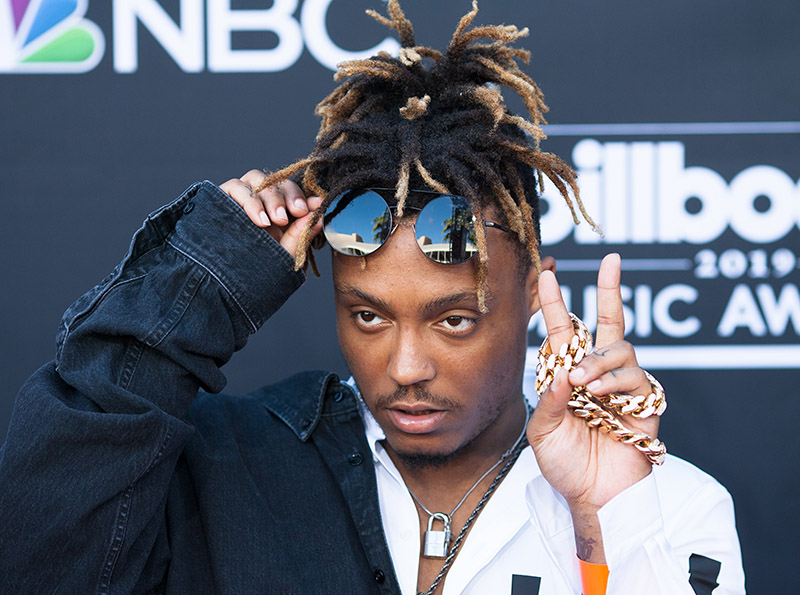 Chicago police found loaded weapons, ammunition and 70 pounds of drugs on a private jet after 21-year-old rapper Juice Wrld went into a cardiac arrest and died on Sunday.
The Chicago-born rapper reportedly popped several Percocet tablets after getting off the jet at Chicago's Midway Airport around 2 a.m. on Dec. 8.
A witness told TMZ the rapper, real name Jarad Anthony Higgins, suffered a seizure and was bleeding from the mouth as cops searched the private jet.
The police were waiting for the rapper's jet to arrive after receiving a tip that the plane was loaded with drugs.
Police told The Chicago Tribune they believed the plane was carrying "weapons and narcotics."
Higgins was with 10 to 12 people including his entourage, jet crew and two armed security guards who were both arrested for carrying loaded weapons inside an airport.
As the cops were going through two carts of luggage, Higgins — "began convulsing (and) going into a seizure," sources tell The Tribune. An agent administered two doses of Narcan, an emergency treatment to reverse the effects of opioid overdose.
Higgins woke up but he was incoherent. Medics rushed him to a nearby hospital where he was pronounced dead at 3:14 a.m., about an hour after he collapsed.
A search of the plane turned up 41 "vacuum-sealed" bags of marijuana, six bottles of prescription codeine cough syrup with no labels, two 9 mm pistols, a .40-caliber pistol, a high-capacity ammunition magazine and metal-piercing bullets, law enforcement sources told The Tribune.
No one on the jet claimed ownership of the drugs, therefore no charges were filed. Higgins was scheduled to play at the Rolling Loud Festival in Los Angeles on Saturday, Dec. 14.
Higgins died before he could attend his 21st birthday party. On his track "Legends", he rapped that he would not live past age 21.
"They tell me I'ma be a legend, I don't want that title now because all the legends seem to die out. What the f*** is that about?"
An autopsy was performed on Monday, Dec. 9, by the Cook County Medical Examiner's Office.