The Internet is convinced that emotionally unavailable rapper Common is dating comic actor Tiffany Haddish. They say Common kicked Angeles Rye to the curb after taking her back twice.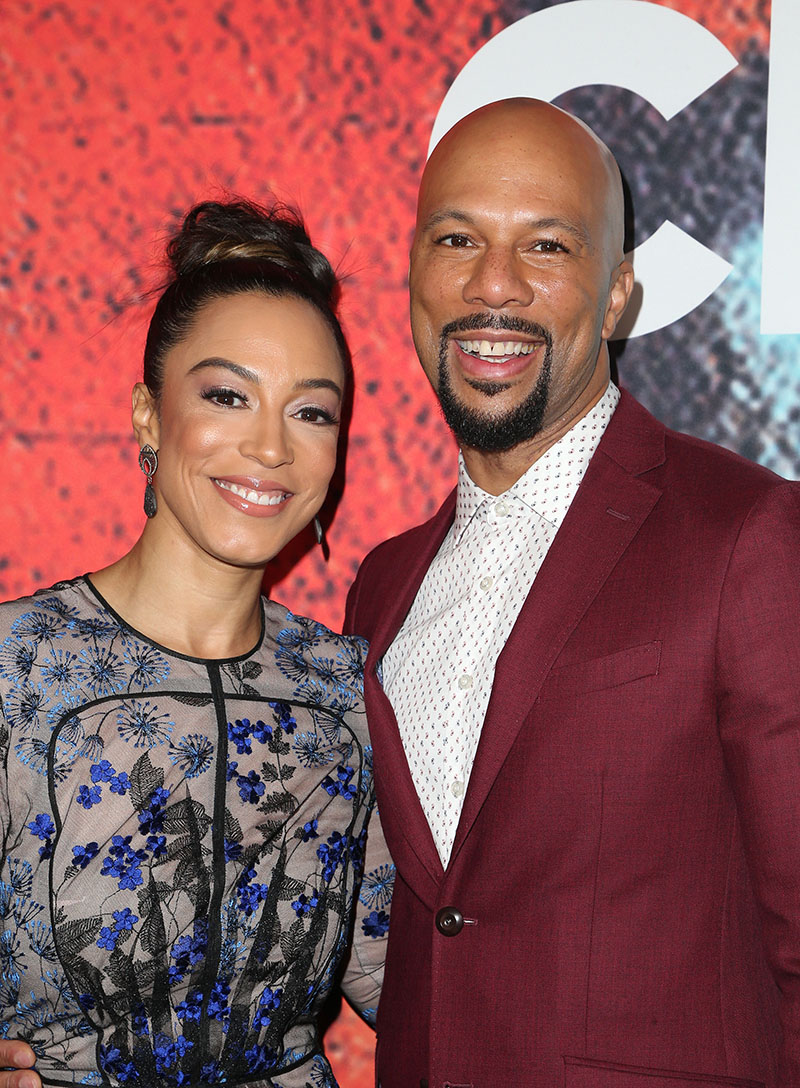 The 47-year-old rapper/actor and then-39-year-old political analyst broke up in March of last year after a rocky relationship. They both released statements saying they remained friends.
But they got back together in May only to part ways again before reuniting in August. Now it seems they are done for good. According to the gossipmongers on message board Lipstick Alley, he dumped Angela in September to pursue Tiffany, a divorcee with a well-documented history of emotional and mental problems.
In between his multiple breakups with Angela, Common sought counseling from unlicensed therapist Michelle Obama.
He said she told him that his emotional issues stems from his ordeal as a child when he was molested by an uncle.
The abuse caused him to question his own sexuality which made it difficult for him to relate to women. Particularly so-called "strong, independent women" like Angela, who has personality issues of her own.
According to the sleuths on Lipstick Alley, Common skipped Angela's 40th birthday party in October. A few days later he was spotted taking Selfies with Tiffany backstage at the Blue Note Jazz Club. He recently flew to the West Coast to celebrate Tiffany's 40th birthday.
Update: her good friend said that when common went on tour in sept he kinda got distant. stopped calling, etc. when he came back he just sat her down and told her that they just didn't have it. he wasn't feeling the chemistry needed to go forward. same friend said common was super nice and cool when he hung out with her, but that they didn't have any romantic chemistry. seemed more like a guy she was kicking it with and not a couple. i've heard a few people say that– they never acted or seemed like a couple. just no spark between them, no affection, and apparently no love because he let her know he just wasn't in love with her like that.
He missed Angela's 40th but flew to LA with Tiffany Haddish to celebrate hers. I'm surprised TMZ didn't catch them leaving NYC and arriving at LAX at the same time. They've been glued to the hip since he got back on tour. Weren't they rumored to be together after he and Angela broke up the first time?
UPDATE: one of tiffany's party guests– a poster artists she hired for the part– just replied on IG. confirmed she and common are def dating. said he was in LA on business as well as for her bday party.
Questions: 1. Considering their past histories of emotional unavailability, do you think Common and Tiffany make a good couple?
2. How long do you think they will last before he moves on to the next emotionally damaged Hollywood starlet?

This is an open post where you can discuss any subject matter. This post will not be censored or moderated. Disqus may automatically moderate certain words considered offensive. There are no rules in Open Posts. So enter at your own risk.