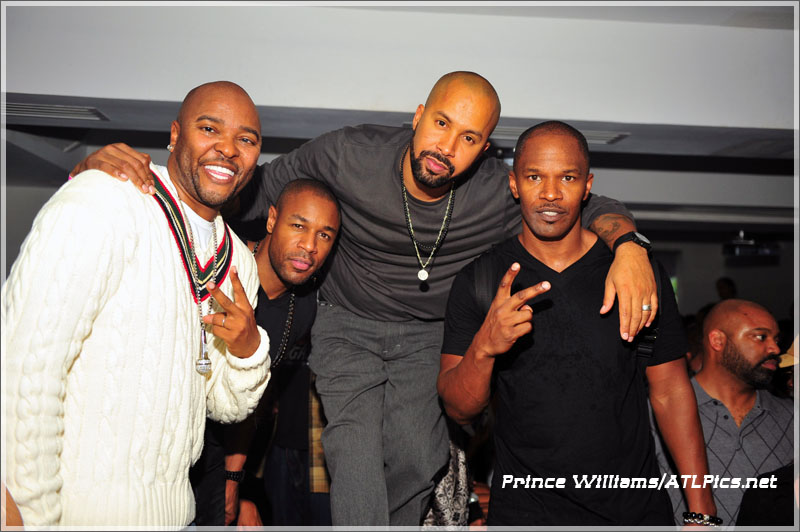 One of the most anticipated movies for the new year is Just Mercy, starring award-winning actor Jamie Foxx, Michael B. Jordan and Brie Larson. Just Mercy is about a lawyer who works tirelessly to win freedom for Black prisoners on death row.
Jamie is pictured far right partying with Majic 107.5/97.5 FM radio host Ryan Cameron (far left), singer Tank, 2nd from left, Kenny Burns, 2nd from right, at Compound nightclub in Atlanta in 2010.
Ryan spoke with Jamie Foxx about his new film, Just Mercy, his children now becoming stars in their own right, his new projects, and returning to the stage as a standup comedian.
Listen to the full interview below.