Secret Service agents have beefed up security and added four checkpoints at Mar-a-Lago to examine vehicles for explosives amid threats from Iran.
Security is even tougher at Mar-a-Lago after Iran placed an $80 million bounty on Trump's head as revenge for the death of Iranian general Qassem Soleimani, who was killed in a drone strike last week.
According to London's Daily Mail, an Iranian presidential adviser posted a list of Trump's properties around the world as potential targets.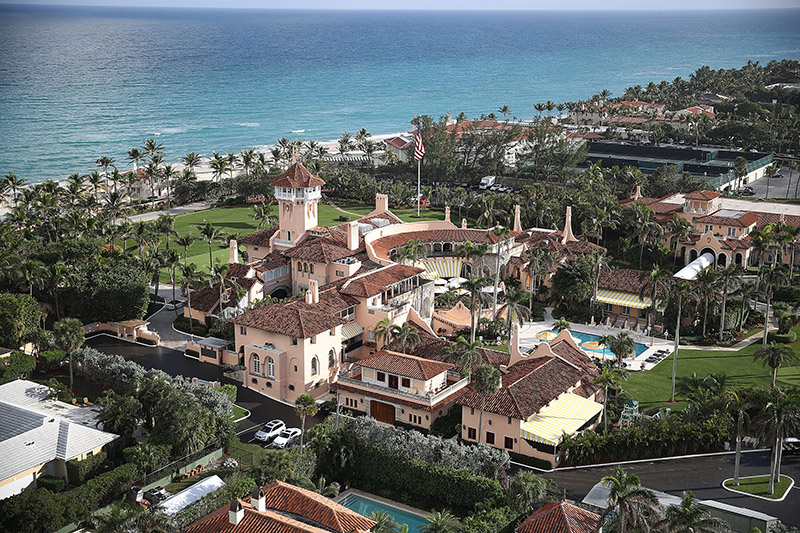 Among those properties is Trump's expansive Mar-a-Lago estate. Guests must pass through as many as four Secret Service checkpoints to enter Mar-a-Lago.
The extra protections are in addition to the security measures by the U.S. Air Force, which enforces a no-fly zone over Mar-a-Lago whenever Trump is in town.
The U.S. Coast Guard also ramped up patrols in the waters around Mar-a-Lago and Palm Beach police have shut down roads leading to the estate.
Trucks and other vehicles are searched and the U.S. Army maintains strict patrols on the grounds of the posh estate.