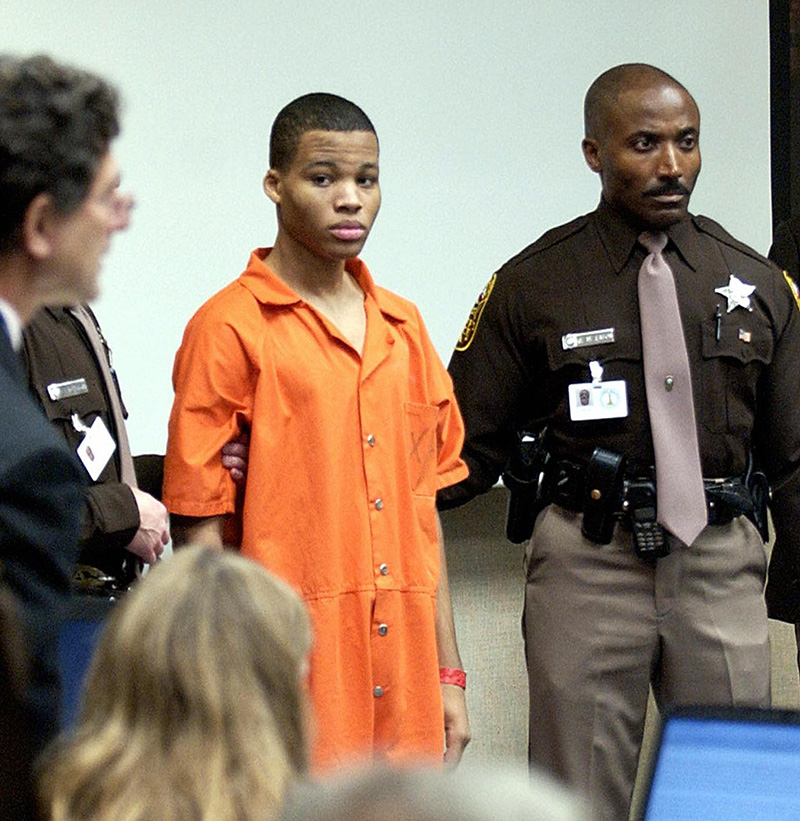 D.C. sniper Lee Boyd Malvo is a married man. Malvo got married in prison while serving a life sentence for his 2002 sniper spree that left 10 people dead and three wounded in Maryland, Virginia and Washington, D.C.
Malvo, 35, married "a young lady" at Red Onion State Prison in southwest Virginia where he has served 17 years of his life sentence.
Carmeta Albarus, his mentor and adviser since his 2003 trial, confirmed the marriage to the Associated Press. She said she attended the "beautiful" ceremony in the prison.
"Over the past 17 years, he has grown despite his conditions of confinement," she said in a phone interview with the AP.
Albarus declined to identify the young lady.
Malvo, who was 17 when he committed his crimes, will be eligible for parole in 2024. Virginia passed legislation giving those who committed crimes as minors an opportunity to seek parole after serving 20 years.