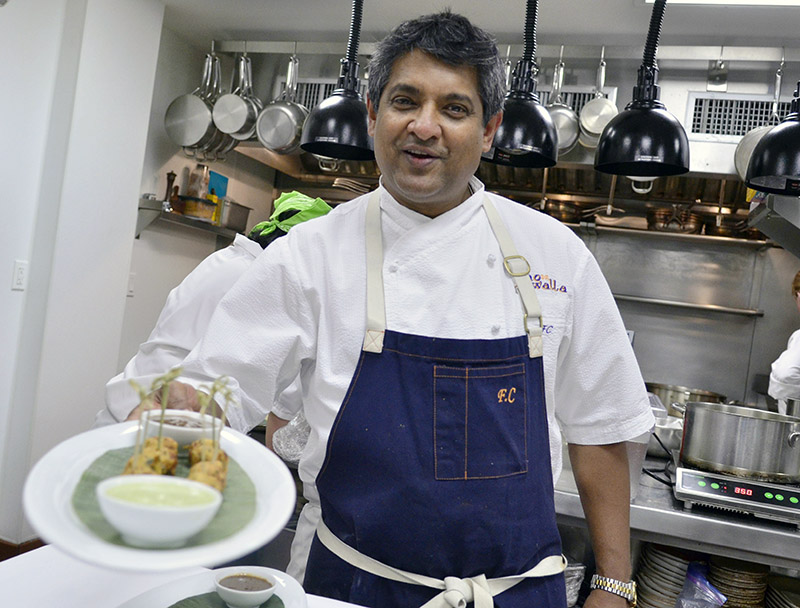 Top Chef Masters star Chef Floyd Cardoz passed away from pneumonia caused by the novel coronavirus (Covid-19). He was 59.
Cardoz died Wednesday from complications related to the virus.
According to The Blast, Cardoz was hospitalized last week with a fever, and ultimately tested positive for the virus.
The co-owner of Mumbai's Bombay Canteen, O Pedro and NYC's Tabla restaurants likely caught the virus while on a business trip to Mumbai, India earlier this month. All of India – 1.3 billion people – are on lockdown to contain the virus.
Cardoz updated his fans by sharing an Instagram photo from his hospital bed.
"Sincere apologies everyone. I am sorry for causing undue panic around my earlier post. I was feeling feverish and hence as a precautionary measure, admitted myself into hospital in New York. I was hugely anxious about my state of health and my post was highly irresponsible causing panic in several quarters. I returned to New York on March 8th via Frankfurt."
Friends, fans and celebrities, including actress Padma Lakshmi, paid tribute to the celebrity chef on social media. "This is a huge loss," Lakshmi tweeted on Wednesday.
Cardoz, a native of India, is survived by his wife and business partner, Barkha, and their two sons, Peter and Justin.