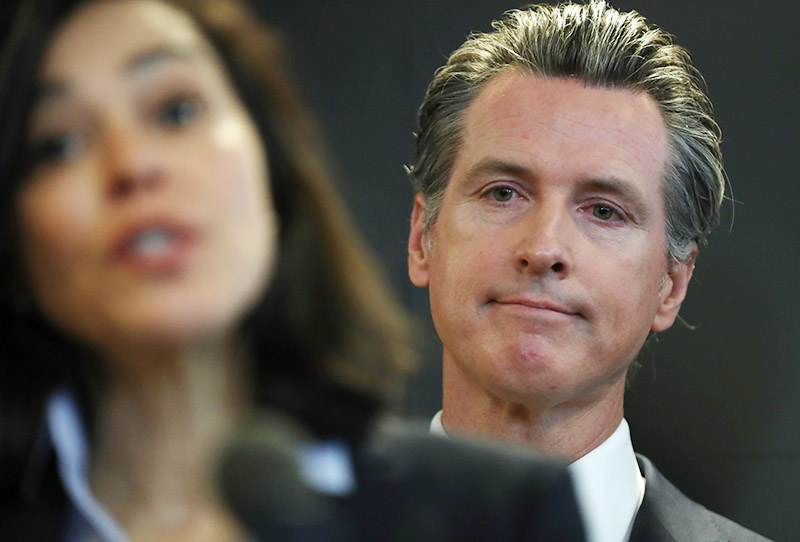 California Governor Gavin Newsom revealed a grant to give $500 cash to 150,000 illegal immigrants living in the state.
Newsom is offering $500 apiece to immigrants living illegally in California who were left out of the $2.2 trillion stimulus package.
Many Americans began receiving $1,200 stimulus checks from the IRS on Wednesday, April 15. But illegal immigrants who do not have Social Security numbers were left out of the stimulus.
Newsom announced a $125 million grant for California's illegals who are impacted financially by the coronavirus.
"We feel a deep sense of gratitude for people that are in fear of deportations that are still addressing essential needs of tens of millions of Californians," said Newsom, who is a Democrat.
He noted that 10% of the state's workforce are illegal immigrants who paid more than $2.5 billion in state and local tax last year.
Senate Republican Leader Shannon Grove slammed Newsom for spending money "irresponsibly" on illegals instead of on food banks, and Americans who are in need.
"Instead of meeting these urgent needs, Governor Newsom has chosen to irresponsibly pursue a left-wing path and unilaterally secured $125 million for undocumented immigrants," said Grove.