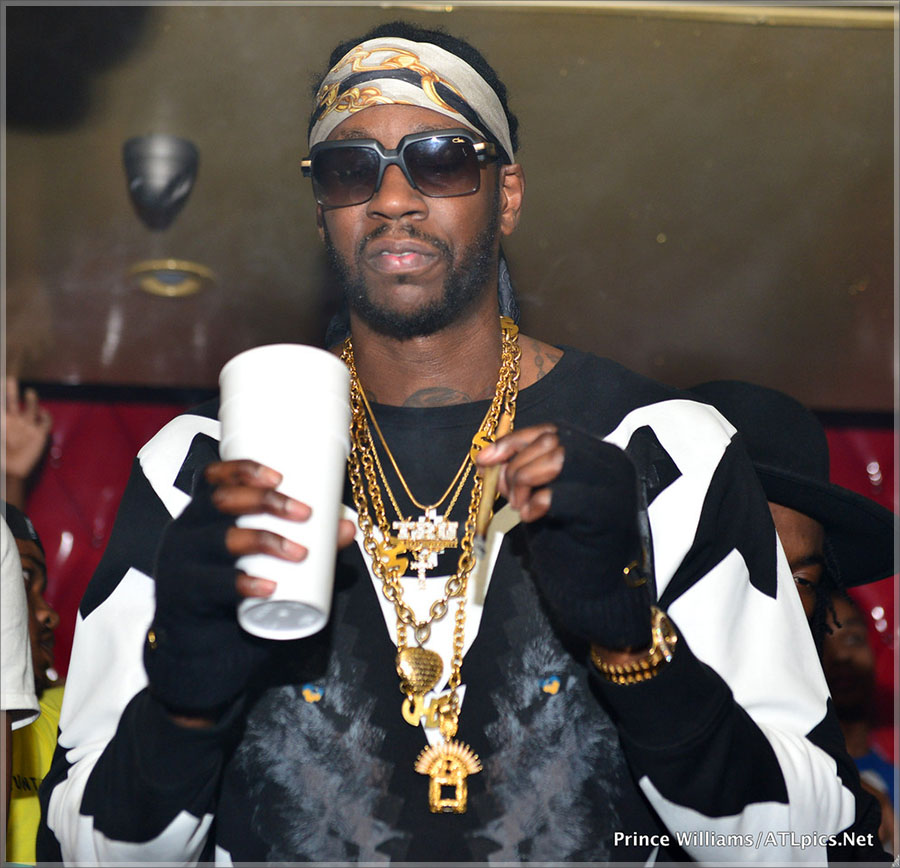 Police shut down one of rapper 2 Chainz's Atlanta, Georgia restaurants on Monday, May 25, because it was packed with customers celebrating Memorial Day.
Police officers shut down Escobar Restaurant & Tapas on Monday night after noting too many patrons partying in the establishment.
Customers ignored all social distancing rules put in place by Atlanta Mayor Keisha Lance Bottoms to slow the spread of the coronavirus.
According to a police report obtained by TMZ, the cops "noticed that the location was rather loud, busy, and occupied to be operating as a restaurant at that time of night", and after speaking to Mychel "Snoop" Dillard, the restaurant's manager (pictured), the place was shut down for "violating executive orders regarding protocol issued due to COVID-19".
Escobar officials promoted the fun on Instagram prior to the police visit, posting video footage of people dancing, smoking hookahs, and ordering bottle service with no face masks.
The news comes a month after 2 Chainz and his business partner Snoop decided against re-opening the dining area at their Atlanta businesses after their friend, Mayor Keisha, pleaded with them not to reopen.
2 Chainz and Snoop wanted to take advantage of Georgia Governor Brian Kemp's relaxed coronavirus restrictions to kick-start the economy after a weeks-long shutdown, against the advice of Mayor Keisha and many medical experts.
The rapper eventually re-opened the restaurant in early May because they were losing revenue.
Source: WENN.com