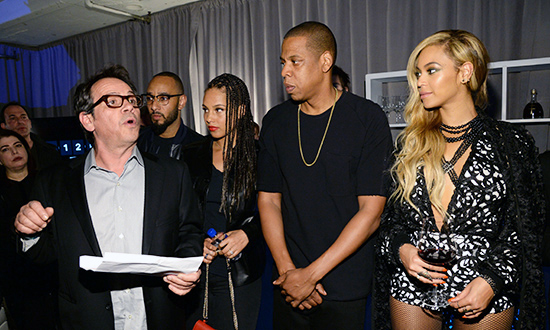 One of the top producers behind Beyonce and Jay Z's On the Run Tour and Jennifer Lopez's and Shakira's showstopping 2020 Super Bowl Halftime Show has died.
TV and live event producer Dan Parise died from a cardiac arrest on Monday night, aged 61.
The industry veteran produced the Grammy and Emmy-nominated concert special, On the Run Tour: Beyonce and Jay Z, in 2014. He previously served as Live Nation's Director of Production, and also worked with superstars including Oprah Winfrey, Eric Clapton, and Pearl Jam.
Additionally, Parise worked with the team at Jay Z's Roc Nation on big events like the Global Citizen Festival and the rap mogul's annual Made In America Festival.
Paying tribute to Parise, a Roc Nation spokesperson tells TheWrap, "He committed his life to his family at home and his family on the road, making each one of us better with each show. From working with Dave Matthews to Michelle Obama to Keith Richards, his mark on the entertainment and broadcast world will be felt for generations to come."