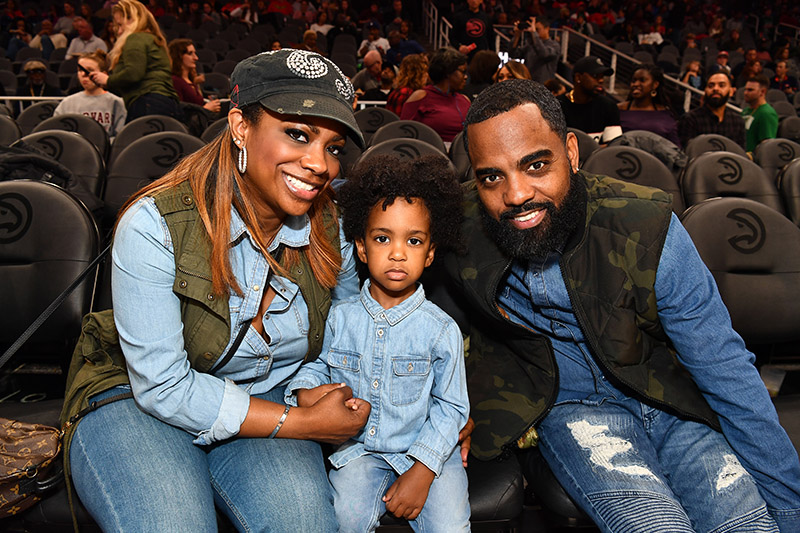 Kandi Burruss took to social media to advertise her ample ASSets on Tuesday. The 44-year-old mom of three warned her eldest daughter, Riley, not to swipe left on her photo gallery to save her child from the embarrassment.
In the photos, Kandi poses on a beach wearing a revealing bikini with Louis Vuitton logo print. In another disrespectful photo she shows off her ample butt cheeks.
"Ok rileyburruss DO NOT swipe left! I don't want you to block me. Everybody else swipe at your own risk!" she wrote.
Kandi mused about the rumors surrounding her husband, Todd Tucker, suggesting he approved her THOT photos. "…& before y'all start @todd167 said go ahead. … I'm giving y'all a 90s #2livecrew album cover on the 2nd pic. Thank you @le__archive for the earrings!"
The "Bills, Bills, Bills" co-writer married Todd in 2014 after meeting him on the set of Real Housewives of Atlanta. They share a son, Ace, and infant daughter, Blaze.