Cardi B got cold feet and called off her divorce from rapper Offset. Cardi took to Instagram on Thursday to confirm she and Offset have reunited.
But she wasn't free from criticism. She slammed claims that the divorce filing was a publicity stunt.
"Listen y'all, I'm just a crazy bitch. You know how I be arguing with y'all on social media? That's exactly how we are, between me and my man. So when people be saying I be doing s–t for attention, with this and that, no, I'm just a crazy bitch."
The mom-of-one suggested she took her cheating husband back because good d–k is hard to come by (pun not intended).
"One day I'm happy, the next day I wanna beat a n—a up," she said. "I just be starting to miss [him]… It's hard not to talk to your best friend. It's really hard not to talk to your best friend. And it's really hard to have no d–k."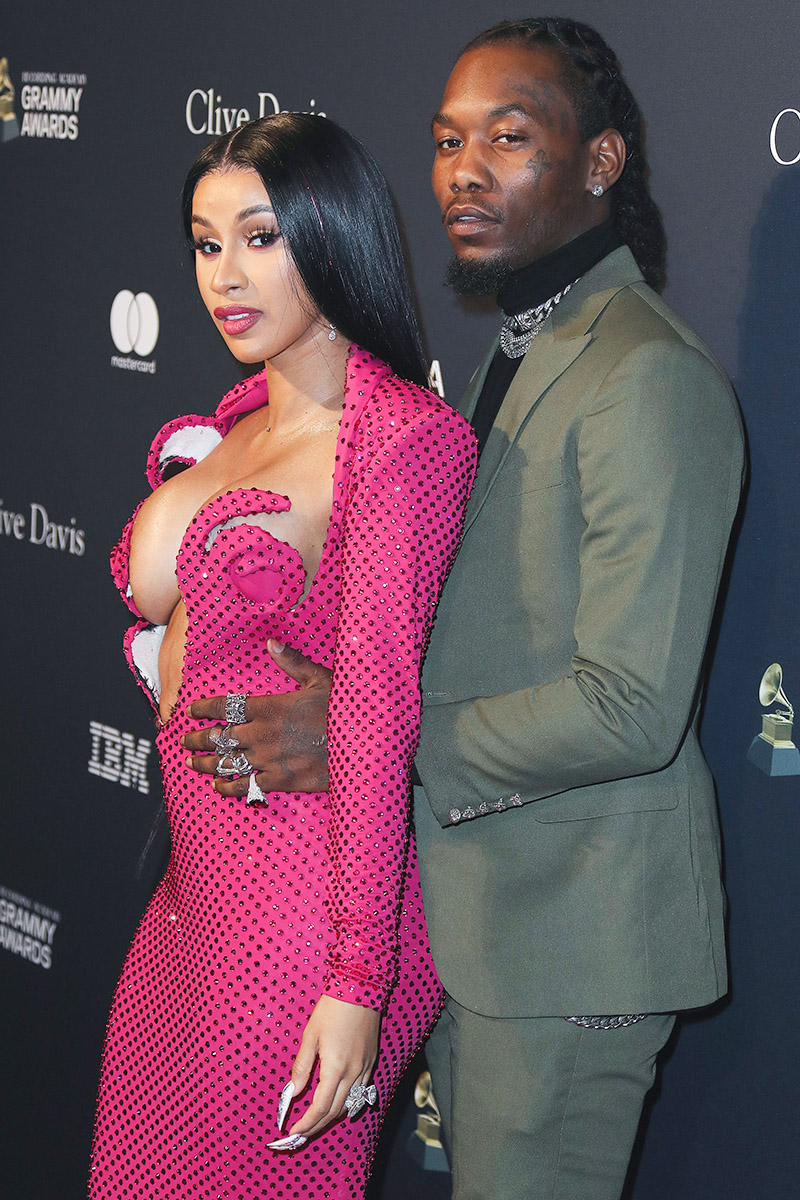 Cardi was candid about her materialism after it was revealed that she accidentally leaked a photo of her boobs on OnlyFans while laying in bed next to Offset.
"People been saying that I took him back like I'm materialistic," Cardi said, regarding Offset's birthday gifts for Cardi — a Rolls-Royce truck and custom leather, $8,000 car-seat for their daughter Kulture.
"I do like material things, I like material things and everything, but I just didn't … What do you want me to do? The n—a gave me a Rolls-Royce and I snub him?"
She added: "And I really wanted some d–k for my birthday. We're just really typical, two young motherf—as who got married early, that's what we are. We're not no different than y'all f—in' dysfunctional a– relationships. We're the same way. We're just more public," she concluded.