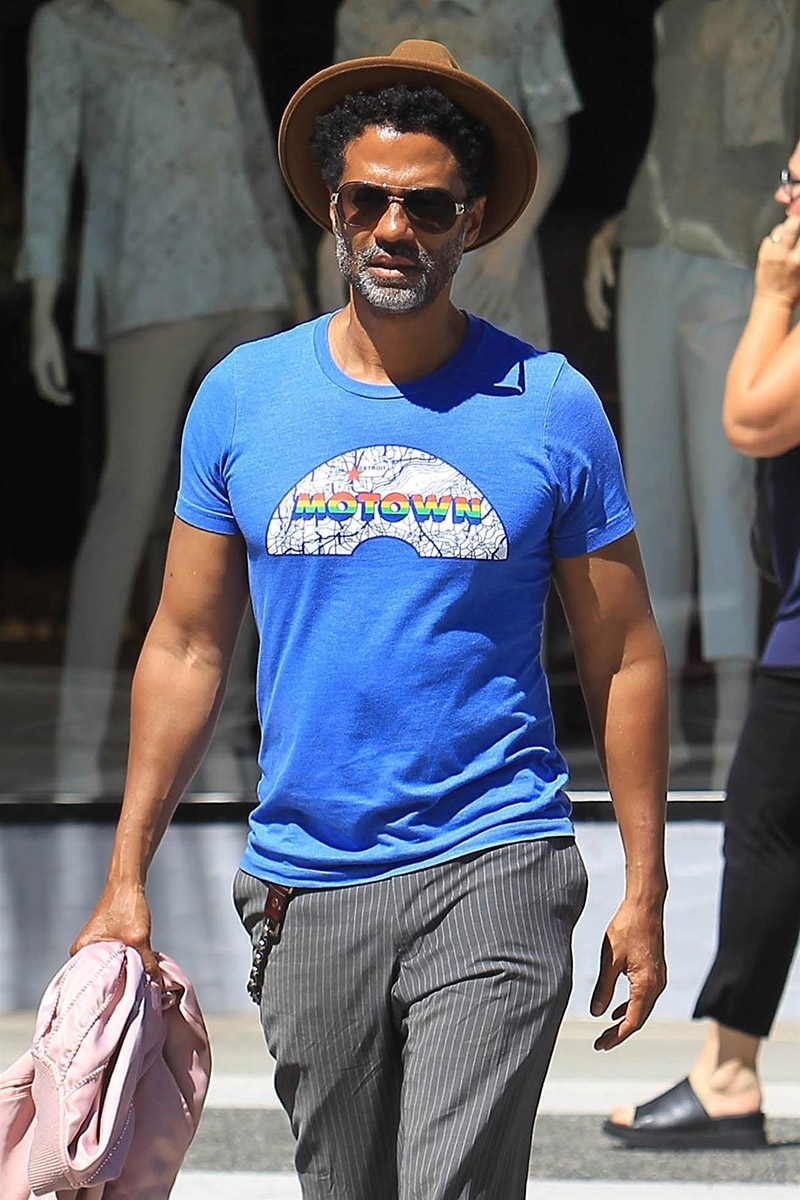 Eric Benet says President Donald Trump will do anything to win the 2020 election. The 36-year-old was seen leaving a polling place on Nov. 3.
The R&B crooner told Backgrid.com Trump will "lie, cheat and steal," to win the election. So far, the presidential race is too close to call.
Georgia, Wisconsin, Michigan, Pennsylvania and Arizona are still counting votes.
Trump supporters are stunned that Trump didn't win in a landslide on Tuesday. When America went to bed Tuesday night, Trump was comfortably in the lead in battleground states.
Unfortunately, those states paused the vote count and resumed in the morning with hundreds of thousands of ballots counted for Joe Biden.
In his victory speech after 2 a.m., the president called the newly found ballots "a fraud on the American public."
He added: "This is an embarrassment to our country. We were getting ready to win this election, frankly we did win this election."
Trump vowed to challenge the outcome in the Supreme Court where the conservatives have the majority.
"Our goal now is to ensure the integrity for the good of this nation, this is a major fraud on our nation," he said.
"We want the law to be used in a proper manner. We will be going to the US Supreme Court. We want all voting to stop. We don't want them to find any ballots at four o'clock in the morning and add them to the list. It's a very sad moment. To me this is a very sad moment. We will win this. As far as I am concerned, we already have won."