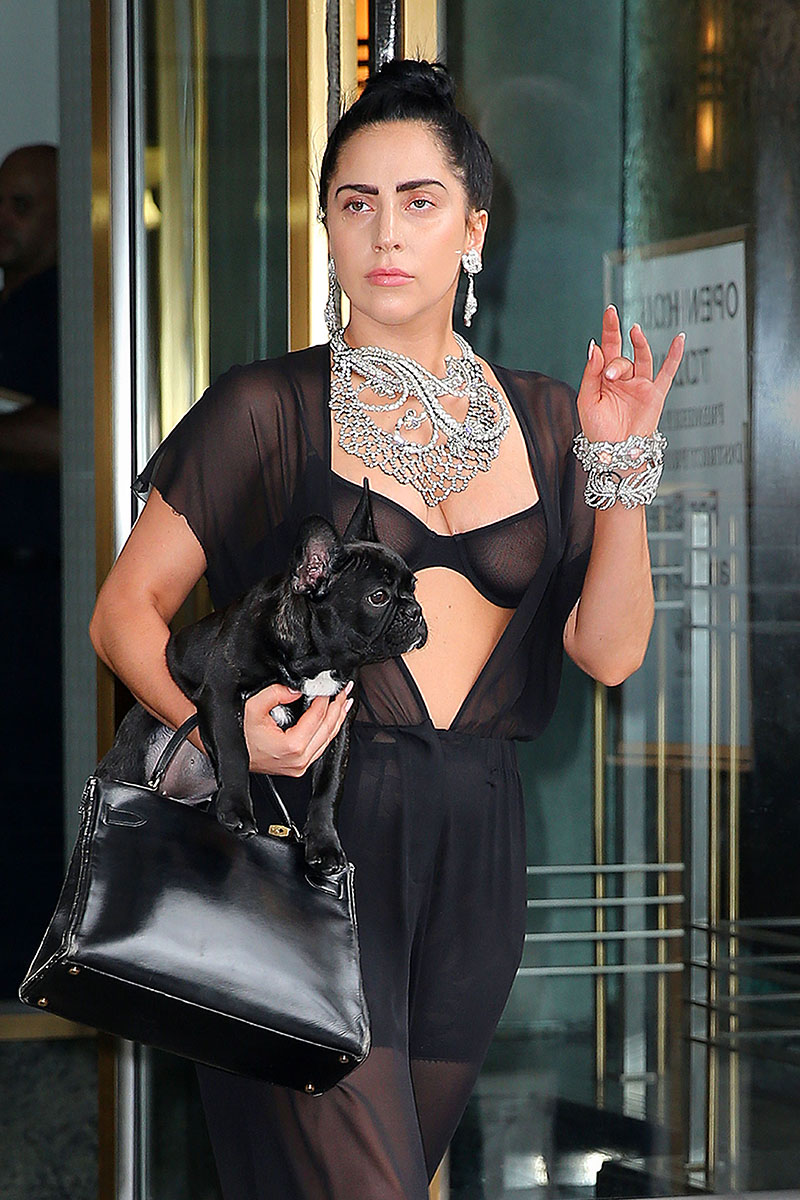 Lady Gaga's dog walker was allegedly targeted for her pricey French bulldogs for ransom, officials say.
Ryan Fischer, 30, who was watching the animals for Gaga while she's away in Rome, Italy, was shot in the chest by dognappers who fled with two of Gaga's dogs, Koji and Gustavo.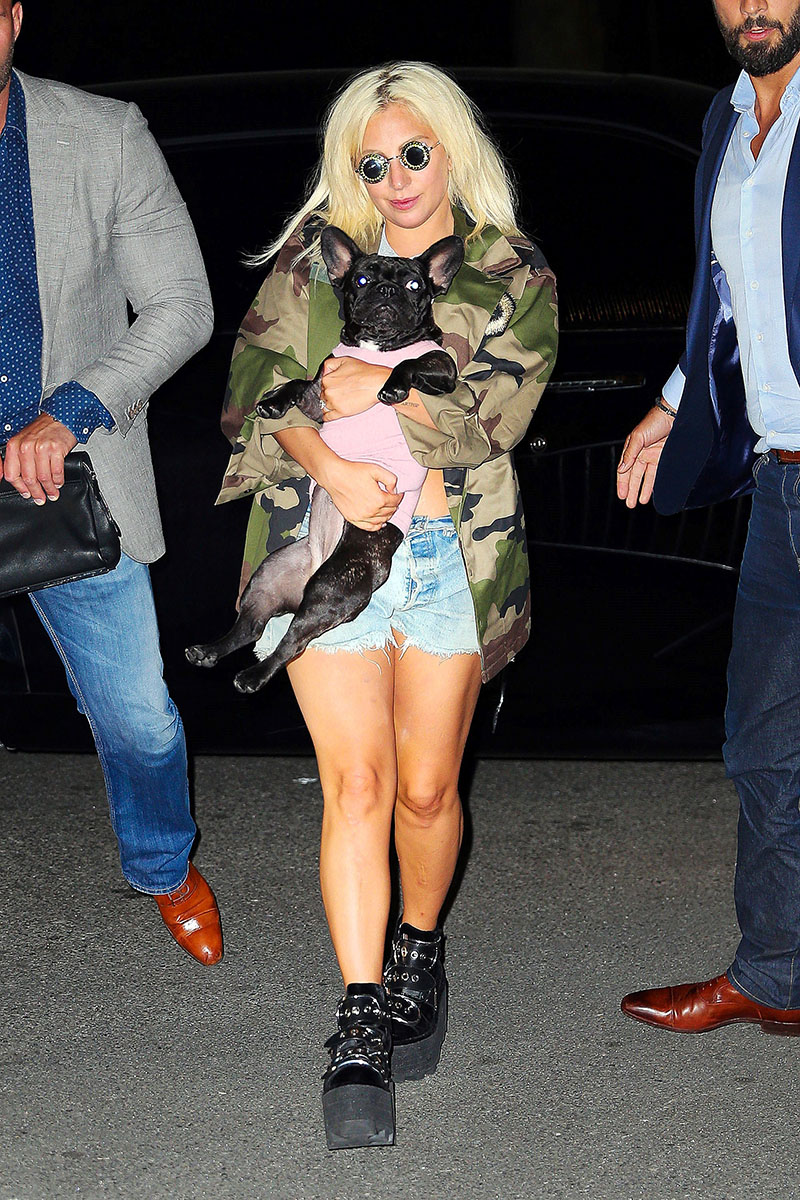 A third dog, Miss Asia (pictured), managed to escape and was recovered by police. A bodyguard was photographed picking up Miss Asia from the police station.
Fischer was walking the three pooches near his Los Angeles home around 10 p.m. Wednesday when he was shot.
According to the Sun newspaper, FBI officials are quietly working with the Los Angeles Police Department detectives on the case.
Investigators are working on the theory that the dogs may have been stolen for ransom.
French bulldogs normally retail from $2,000 to $10,000.
Police are searching for two Black males between the ages of 20 and 25. Fischer's wallet was not stolen and LAPD Capt. Jonathan Tippet told People magazine the dog walker was targeted.
Neighbor Buck Angel, who called 911, told The Sun that "where the attack happened can't just be down to chance."
He said the property where Fischer was attacked by the suspects has "no witnesses that live there" and has "been empty for five years."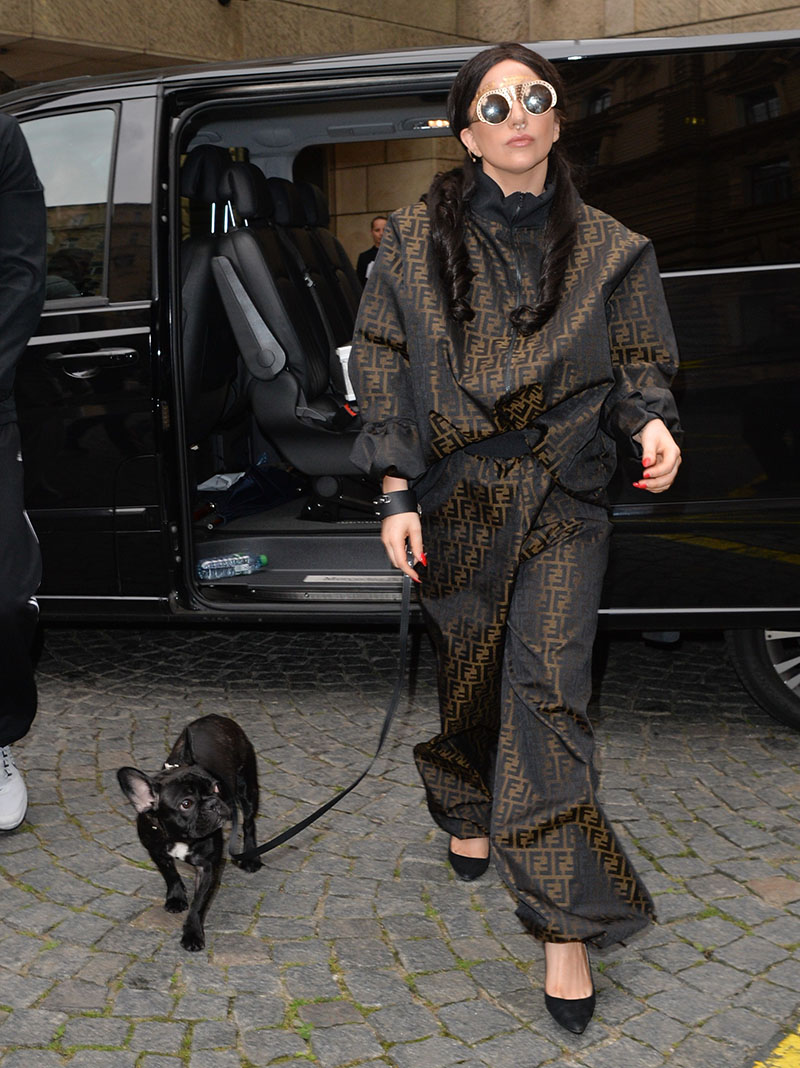 "They had to have chosen that spot to carry out the attack, and those dogs were targeted for ransom, it had to be. They must have wanted to blackmail Lady Gaga for money."
He added that "it wouldn't have been hard to figure out her dog walker's routine."
Lady Gaga is offering $500,000 for the safe return of her dogs — no questions asked.
But the FBI may have a few questions of their own for the dognappers.