Lori Harvey was pictured leaving jewelry store XIV Karats in Beverly Hills, where she presumably picked out an engagement ring.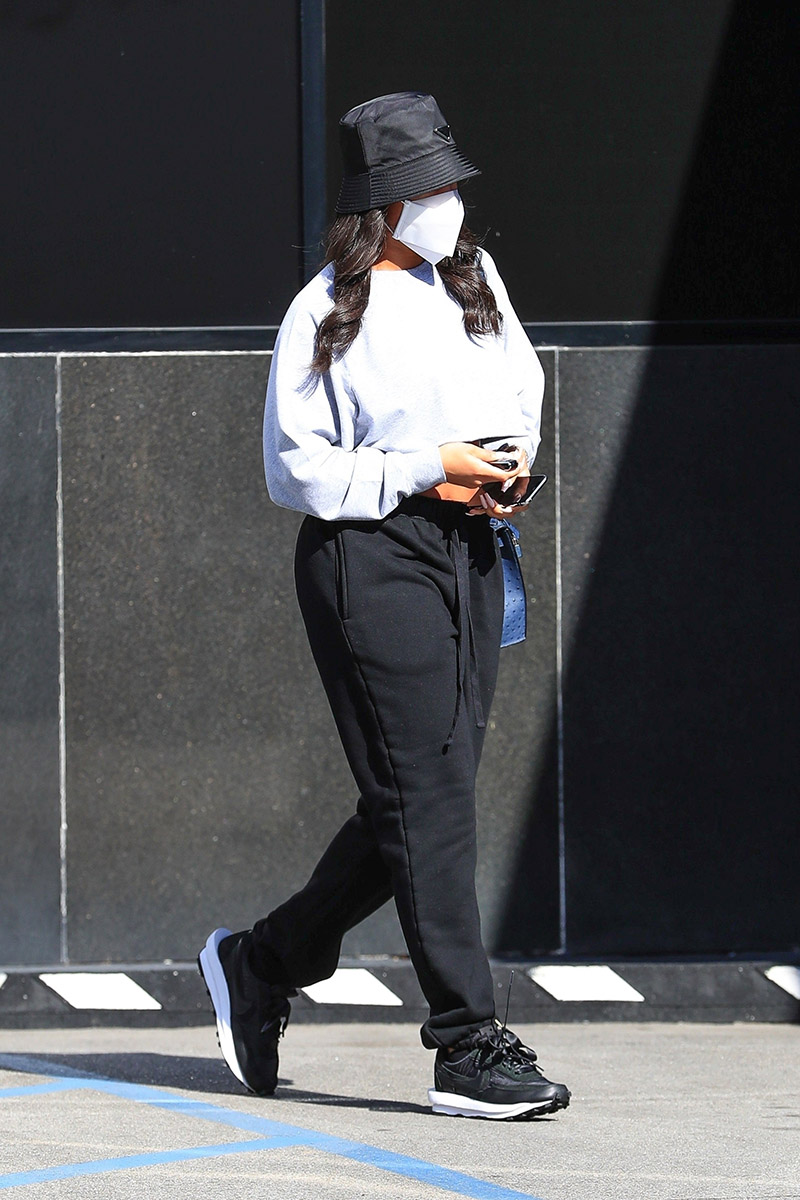 Lori was spotted wearing black joggers, a grey jersey top, sneakers and a Prada bucket hat with a KN95 face mask as she headed to her Lamborghini.
Bloggers remarked how much weight Lori has packed on lately. The Atlanta socialite's weight gain prompted speculation that she must be pregnant by Black Panther star Michael B. Jordan.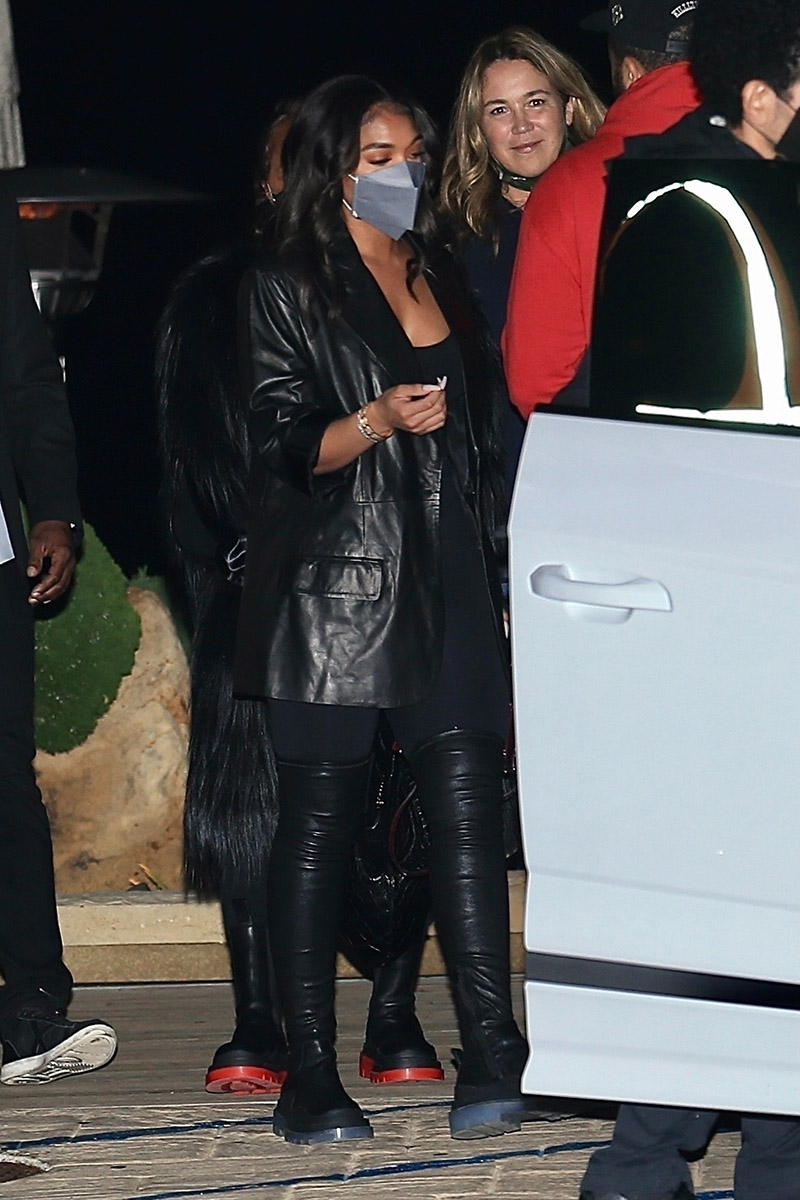 Later that night, the stepdaughter of comedian and radio host Steve Harvey, was spotted dining out with her mom, Marjorie Harvey, and other family members in Malibu, California.
Mother and daughter wore all black designer outfits with matching designer boots.