Rapper DaBaby offended flight attendants everywhere when he disrespected a stewardess for having unkempt hair. DaBaby remarked on the stewardess's hair/wig while flying on his rented private jet.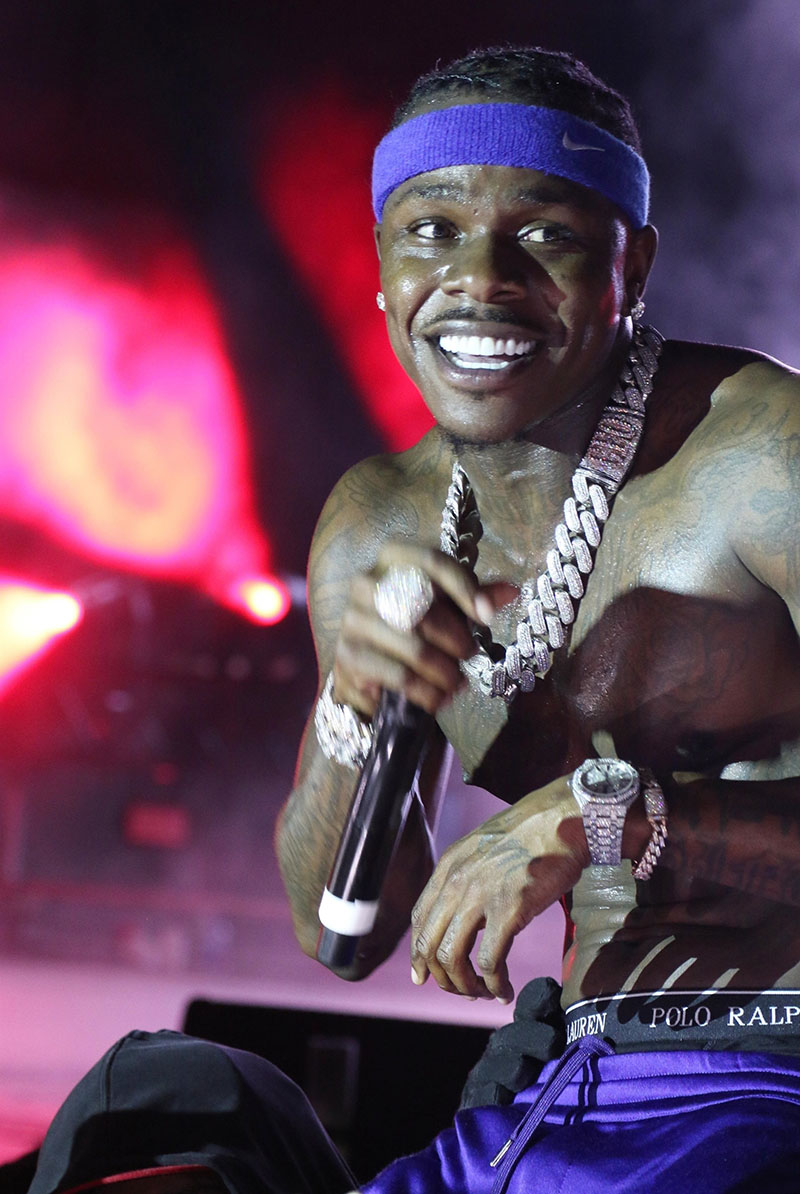 The rapper and his artists performed at the WRLD Fair in Orlando over the weekend.
DaBaby complained about the cost of the private jet while filming the Caucasian stewardess serving food and beverages to his crew.
"We gonna go and nip this in the bud," he said. "If we gon' pay all this for this flight you gon' comb your head… the least you could do."
DaBaby Calls Out Flight Attendant For Not Combing Her Hair ??? pic.twitter.com/n6K3JDSBdc

— DomisLive NEWS (@domislivenews) April 17, 2021
Some of the DaBaby's fans were disappointed in his attitude toward a working woman.
One Twitter user wrote: "She's gonna comb her hair when his songs stop sounding the same."
Hella disrespectful for no reason

— Ryan?? (@NotoriousRMD) April 17, 2021
Who's raising these dudes? Parents should be embarrassed.

— Saynea (@Saynea) April 17, 2021
Bruh she's taller than him why is he acting like he has room to talk down on her ?

— TheLikeMikey (@thelikemikey) April 17, 2021
But let it be they momma

— BUGGOUT X NETS ?? (@BDAHoncho) April 17, 2021
Cracking jokes outta a female just bc of how she looks, smh. Real corny

— Thebeneb?? (@Angelolara1170) April 17, 2021