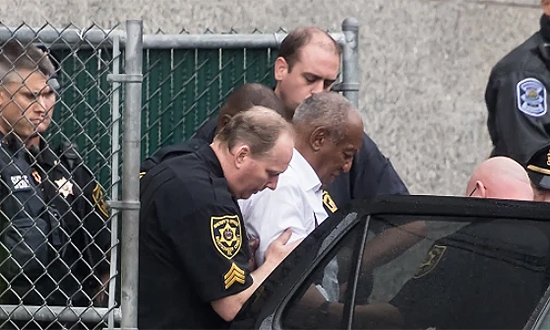 A judge denied Bill Cosby's parole petition after he refused to participate in sex offender therapy.
Cosby 83, was sentenced to 3-10 years in prison in 2018 following his conviction on sexual assault charges.
Cosby's parole petition was denied by the Pennsylvania Parole Board after he refused to participate in a therapy program for sexually violent predators.
Cosby's spokesman Andrew Wyatt told NBC News that his client expected to be turned down.
Wyatt said the news that Cosby's parole was denied was "not a surprise to Mr. Cosby, his family, his friends and/or his legal team."
"Mr. Cosby has vehemently proclaimed his innocence and continues to deny all allegations made against him, as being false, without the sheer evidence of any proof," Wyatt said.
"Today, Mr. Cosby continues to remain hopeful that the Pennsylvania State Supreme Court will issue an opinion to vacate his conviction or warrant him a new trial."