Lizzo suffered another humiliating mental health breakdown after YouTube users "fat-shamed" her and called her "mammy."
The rapper went live on YouTube on Sunday to call out trolls who fat shamed and her made racist comments, calling her "mammy."
The attacks unfolded after Lizzo premiered her music video for her song "Rumors" featuring rapper Cardi B.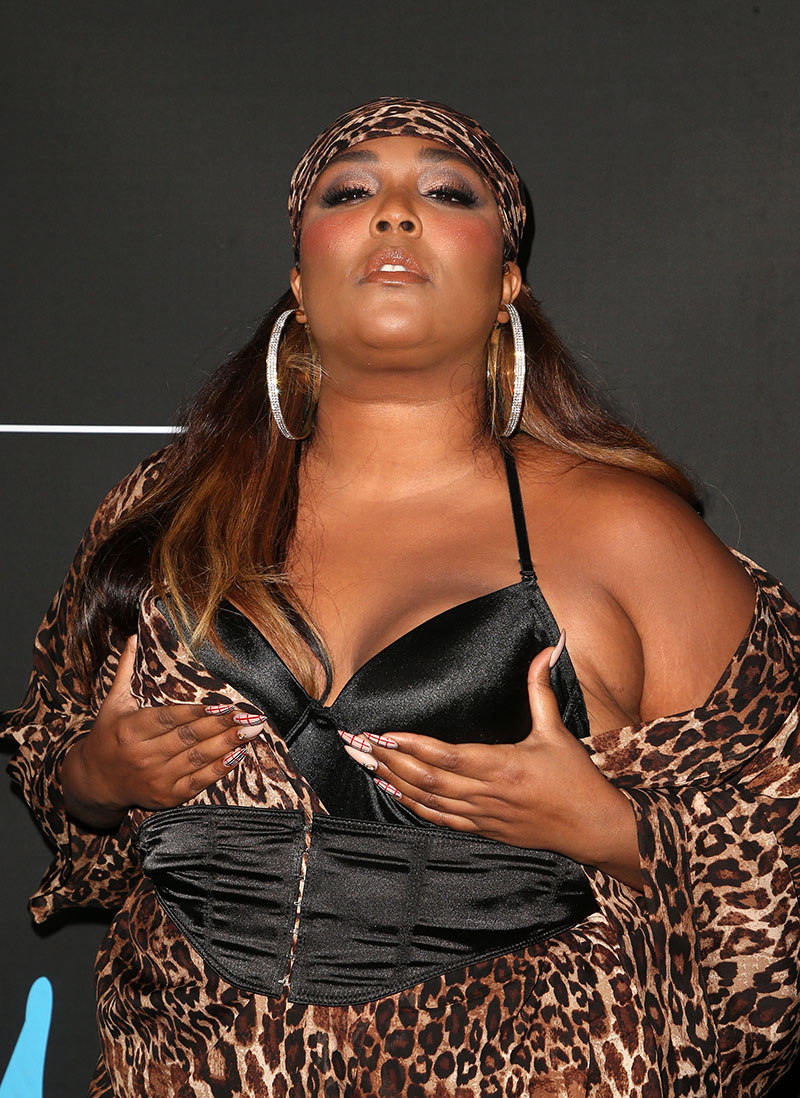 YouTube users rated the single a flop and attacked Lizzo's weight and the fact that she portrayed a goddess in the music video.

READ ALSO: Video Premiere: Lizzo ft. Cardi B – Rumors (Dirty)

Wearing a stocking cap on her head and wiping tears from her eyes, Lizzo said:
"On the days that I should be the happiest, I just feel so down… I work so hard. I've been working triple time… doing 12 hours a day of promos and interviews… going to the studio with a f**king root canal…

"I'm putting so much love and energy into the world, and sometimes I feel like the world don't love me back."
The 33-year-old songbird was upset that "racist" fans called her "mammy" and accused her of catering to white audiences.
"There are a lot of hurtful words that trigger a lot of deep feelings today…," she said.
"I'm gonna keep on bringing this music out and I'm gonna keep on doing what I wanna do. It's just an honest moment. I'm OK.

"Have a good day. Stream Rumors. F**k the haters. That's what this song is all about… God bless you."
Cardi responded to her collaborator's heartbreaking video, writing:
"When you stand up for yourself they claim your problematic & sensitive. When you don't they tear you apart until you crying like this. Whether you skinny, big, plastic, they going to always try to put their insecurities on you. Remember these are nerds looking at the popular table [sic]."
Cardi also denied the song is a flop by noting the single is in the Top 10 on all platforms.
"Rumors is doing great. Stop trying to say the song is flopping to dismiss a woman emotions on bullying or acting like they need sympathy. The song is top 10 on all platforms. Body shaming and callin her mammy is mean & racist as f–k."
When you stand up for yourself they claim your problematic & sensitive.When you don't they tear you apart until you crying like this. Whether you skinny,big,plastic, they going to always try to put their insecurities on you.Remember these are nerds looking at the popular table. https://t.co/jE5eJw8XP6

— iamcardib (@iamcardib) August 15, 2021
Thank you @iamcardib — you're such a champion for all people. Love you so much ??

— ALL THE RUMORS ARE TRUE (@lizzo) August 15, 2021