Chris Brown's rumored ex-girlfriend, Diamond Brown (no relation) shared a first peek at their one month old infant daughter, Lovely Symphani Brown.
Chris' third baby mama posted the adorable photo on her Instagram page.
In the photo, the baby wears a white hand knit sweater and matching pants with white socks and a brown headband. Diamond disabled the embed link to the photo, so you have to go to her IG page to see it.
Diamond gave birth to Lovely on January 7. Chris has not claimed his second daughter publicly.
The 32-year-old singer/songwriter is already father to Royalty Brown, 7, and son Aeko Catori, 2, by two different baby mamas.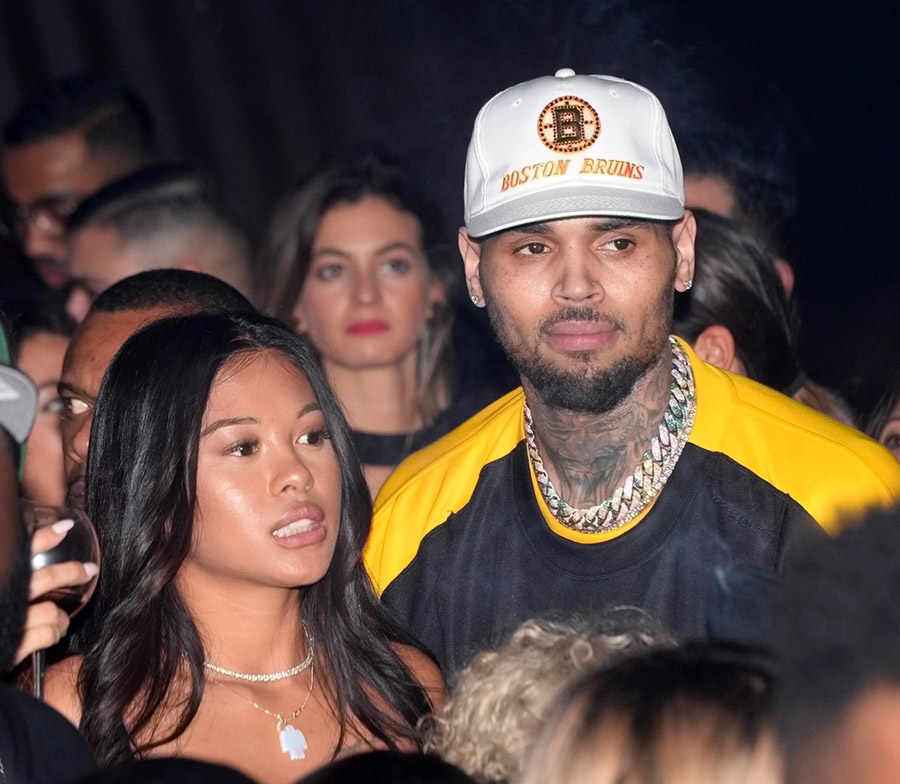 Ammika Harris, mother of Aeko, was reportedly "pissed" when she found out that Chris knocked up another woman while they were together.
Chris and Ammika were on holiday in Europe when the news broke about Lovely's birth in America.
Ammika blocked her followers who mentioned Lovely or Diamond's names on her Instagram timeline.