Nick Cannon and Alyssa Scott are apparntly working on baby number 2. The couple is still in mourning after the loss of their 5-month-old son, Zen, who died from brain cancer in December.
Alyssa shared cryptic photos on her Instagram Story which prompted speculation that they are eagerly working on baby number 2.
The photos show Alyssa taking a selfie while a shirtless man nuzzled her neck. Internet sleuths connected the tattoos and concluded the man is Nick.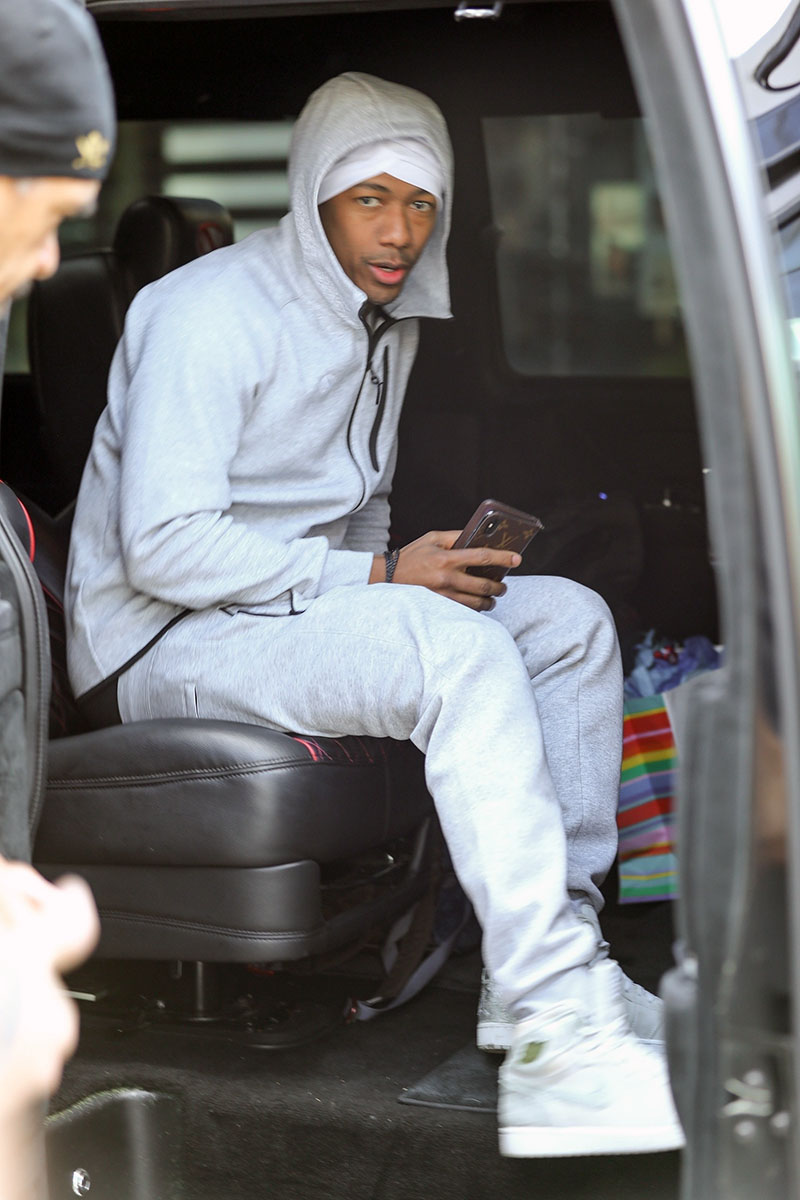 In addition to Zen, Nick has 6 children with 3 other women. He is expecting his 8th child with 5th baby mama, Bre Tiesi.
Just 2 days ago, Nick shared sexy maternity photos of Bre. The maternity photo shoot prompted questions.
One commenter on a message board wrote:
"Wasn't he just loved up and all over some other broad 72hrs ago in maternity pictures? These chicks don't have a lick of common sense or self respect."
Twitter users also weighed in.
One Twitter user wrote:
"Ok, Nick cannon has to be stopped… not only is he going around impregnating all these GIRLS he picking and choosing who he gonna play boyfriend with on different days??I'm literally shooketh at how this is normal and congratulatory activity."
Another person tweeted: "Nick Cannon has Future beat.. hands down," in reference to rapper Future Hendrix who fathered 5 children with 5 women.
And a third user wrote:
"I feel like nick cannon is who future should aspire to be. Same brothel of women. Bus of kids. But all them women happy and cared for without the APs. And I know he taking care of everybody. Even that damn Jessica white crazy over him and she ain't a bm. That's influence."