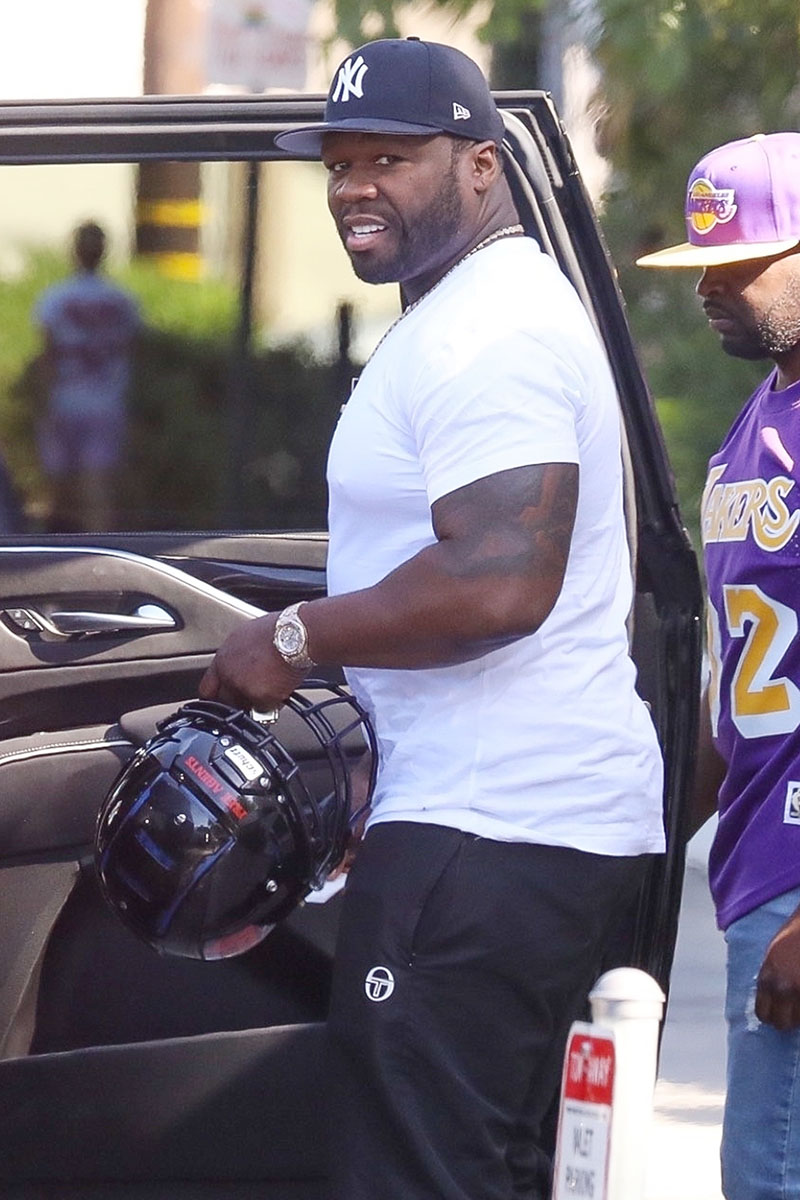 50 Cent responded to his oldest son Marquise's desperate plea for just 24 hours of his time.
On Thursday, Oct. 13, the television mogul shared a video on Instagram after his estranged son offered to pay him $6700 — his entire child support check — for 24 hours of quality time with his dad.
October 13 happens to be Marquise's 25th birthday.
In the video, Fiddy exercises on a treadmill while his hit song "It's Your Birthday" plays in the background.
In the next scene, he luxuriates in a bathtub while watching the news on TV in a hotel in Germany when Marquise appears on the screen in a Breaking News segment.
The 47-year-old rapper turns off the TV and says: "This n—a is crazy! 25 years old – why are you still talking about child support?"
Later in the video, 50 is greeted at the hotel room door by retired rappers Tony Yayo and Uncle Murda.
Uncle Murda says, "You know I don't ask you for sh-t, man, but I was thinking, can a n—a get a little extra $6700 a month for the sh-t we been doing?"
Fiddy replied, "You n—as play too much!"
Marquise posted screenshots of the video on his Instagram page. He was appreciative that his father acknowledged him on his birthday.
Marquise captioned the photo gallery: "Hol on wait did my pops post me on my birthday today! Wow he never shouted me out for my birthday this the 1st time. And I thought them dudes eat when u say eat u must not be telling them to eat pops because having old Nxggas begging at your door is SAD. I'm never going out like that. #ImYouDAD."