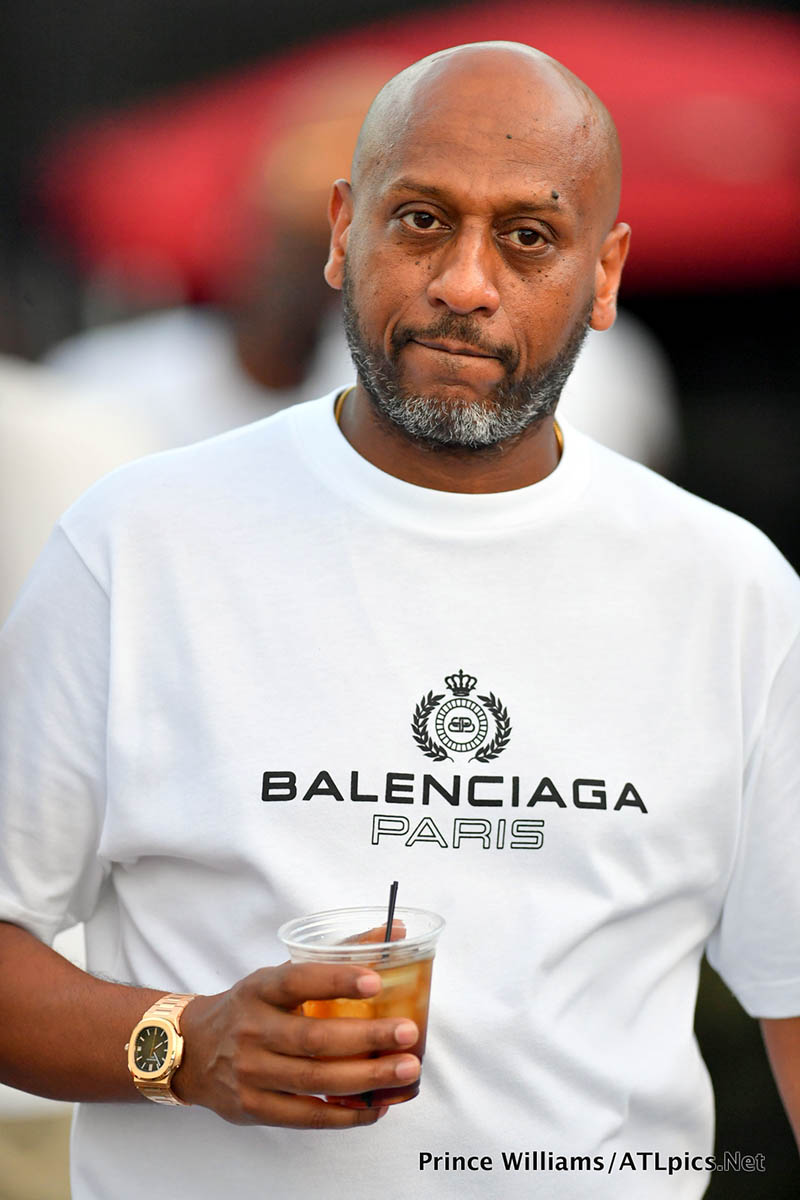 Popular Atlanta club owner Alex Gidewon (pictured) is offering a $100,000 reward for the capture of the man who killed his brother, lounge owner Michael Gidewon.
Michael Gidewon, 50, was shot and killed early Saturday, Feb. 4, outside his Republic Lounge in West Atlanta.
Atlanta police identified the suspect as 39-year-old Jonathan David Soto, a family friend who previously worked for the Gidewons in their nightclubs.
A witness said Soto was drunk when Michael Gidewon (pictured) kicked him out of the Republic Lounge in West Atlanta at 6:50 a.m. Saturday. He returned with a gun and fatally shot Michael.
A family friend said Soto went home after the shooting, got his passport and fled to the Dominican Republic.
"I hope they don't kill him," said the friend, referring to rumors that friends of the Gidewons are hunting Soto. "He needs to suffer in prison for the rest of his life!"
In his lengthy Instagram post on Wednesday, Michael's grieving older brother Alex Gidewon offered $100,000 for the capture of Soto, a longtime family friend.
To My Brother's Killer Jonathan David aka "Sodo", Alex wrote.
"How did this happen? Why did this happen? I trusted you. Anybody that know me knows I keep a small circle but I let you in. I trusted you with my family. You've been around me for over 20 years. Always took care of you. You would get drunk and you get kicked out of the club but we worked it out because I saw you as family. I would always find ways that you can eat with me. Traveling and partying and celebrating life together just for you to take my little brother's life."
Alex Gidewon (pictured left with sister-in-law Selam and Michael) continued:
"You know Mike's family. His wife. Their children. How could you do this? How could I not have seen the envy in your eyes? How could I not of felt the jealousy in your heart? I wish I had, I wish I knew, but I didn't and now my family and I are paying the ultimate price and I just can't understand why!

You executed my brother, in front of the club, in front of people, and walked home like it was nothing. You had so much hate in your heart that you stomped him in the head as his body laid on the ground?

My family deserves to know why you did this. Even when me and my brother had our issues, he always took care of you. He always showed you love because you were my friend so he never switched up on you. I keep replaying this shit in my head over and over and I still can't believe you did this. I can't describe what it's like facing my mother and family knowing my brother was murdered by someone we trusted.

My family would never be the same again."
Alex concluded his post:
"ATLANTA, and people all over who have supported me over the years…I need you now more than ever. I'm giving a $100,000 reward to anyone with information leading to the arrest of my brother's killer. I need your ultimate love and support. I can't rewind time but I need my mother, and family to feel justice has been served. This is my plea to anyone who knows where Sodo is. Please speak up and call the authorities 404-577-8477."