Beyonce broke the all-time record for most Grammy wins at the 65th Annual Grammy Awards on Sunday. The singer won a Grammy for best dance/electronic music album for her underwhelming album Renaissance. She took home four Grammy Awards on Sunday.
Some skeptics doubt that she rightfully earned all 32 Grammys, but she's in the record books forever.
In her emotional speech, Beyonce gave all the glory to God, her family, her children, and her late gay Uncle Johnny, who inspired Renaissance.
"Thank you so much," she said as she fought back tears. "I'm trying not to be too emotional. I'm trying to just receive this night. I want to thank God for protecting me. Thank you, God."
"I'd like to thank my Uncle Johnny, who's not here. But he's here in spirit. I'd like to thank my parents — my father, my mother, for loving me, and pushing me. I'd like to thank my beautiful husband, my beautiful three children who are at home watching."
She concluded her speech by thanking the gay community who kept her career alive all these years. She credited them with inventing the dance/electronic music genre.
"I'd like to thank the queer community for your love, and for inventing this genre," she said. "God bless you. Thank you so much to the Grammys. Thank you."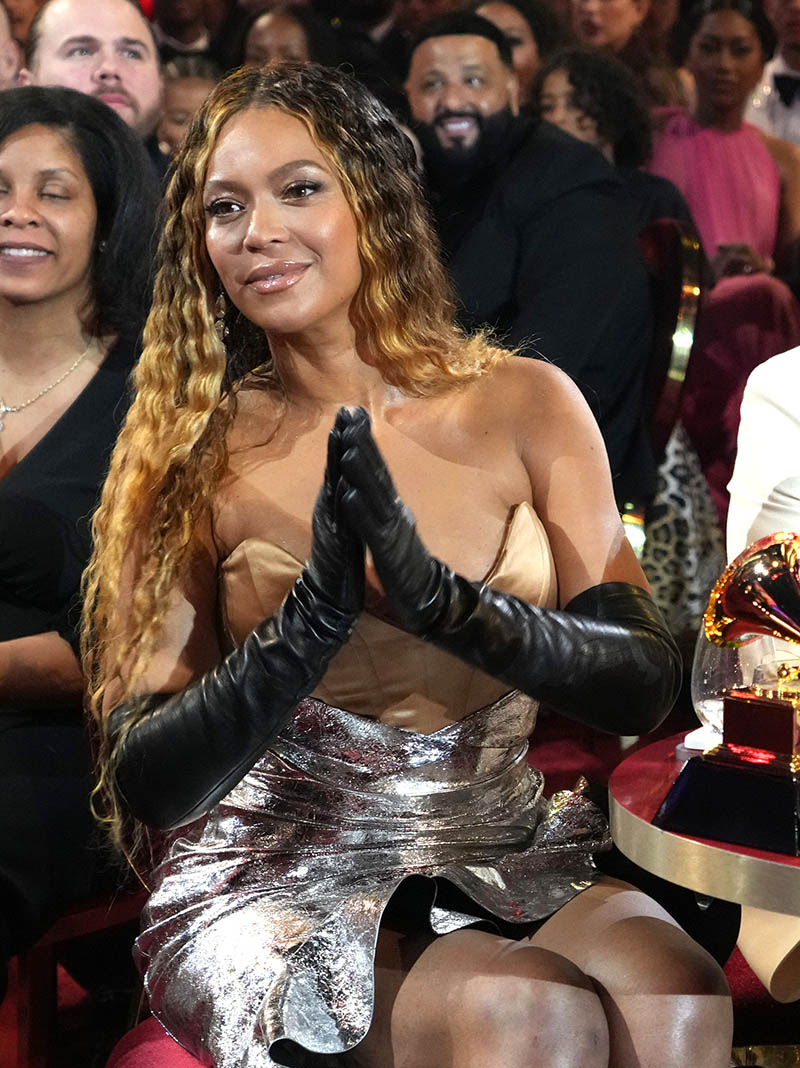 While Beyonce broke the record for most Grammys purchased won by a single artist, the Recording Academy is still ignoring her impact, according to Yahoo! News.
"She took home four trophies Sunday in dance and R&B categories, but was snubbed in the major races she most deserved to win. Despite a record total of 32 Grammys, Beyonce has never won album of the year, a blasphemous omission considering her unrivaled discography. Even Adele felt the need to apologize when her album 25 beat Beyonce's Lemonade at the 2017 Grammys. And it was especially disappointing given the influence of her latest album."
Yahoo! News has a point, but Lemonade was a better album than Renaissance by a long shot.
Question: Is Beyonce the most overrated artist in music history?
Watch the video below.