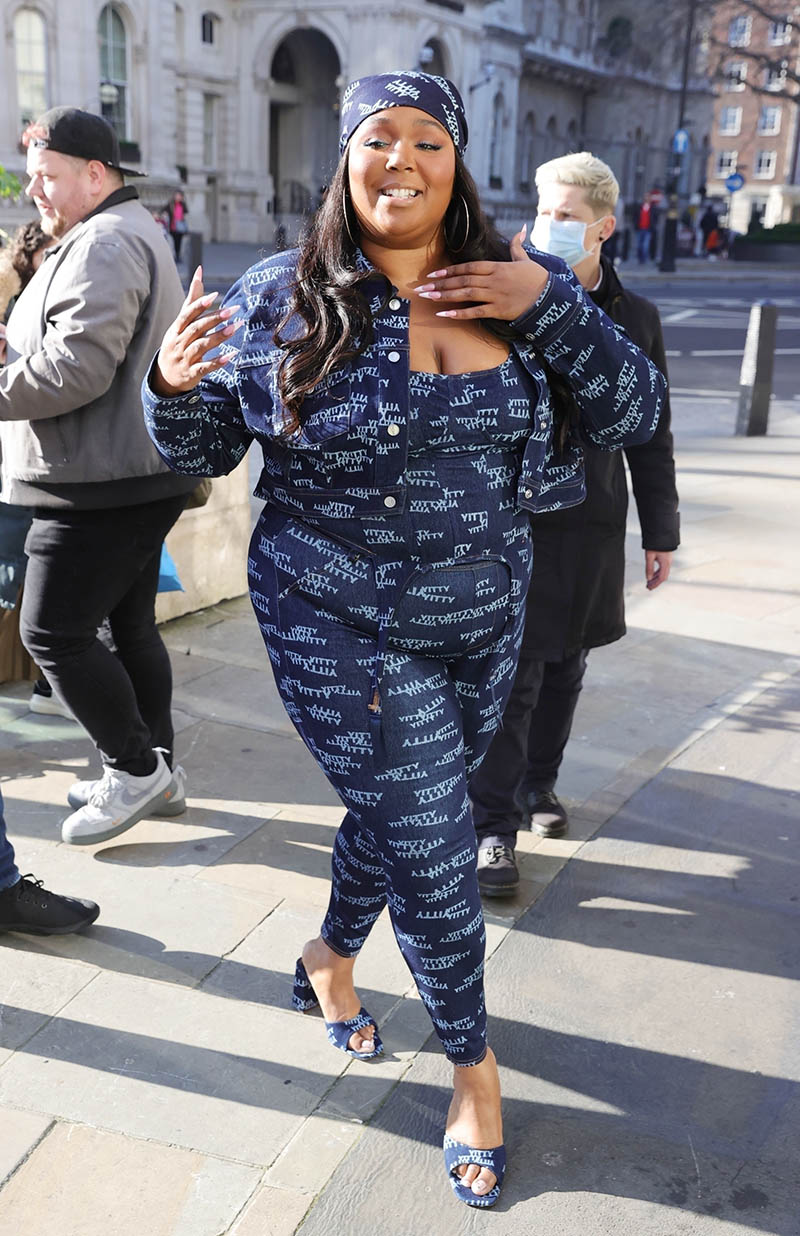 American pop singer Lizzo made a stylish appearance at Radio 1's Live Lounge in London, England on Tuesday.
Lizzo wore a cropped denim printed jacket, printed jumpsuit and open toe heels in the same material. The stylish ensemble is only available to VIP members at Lizzo's online boutique for $229.85.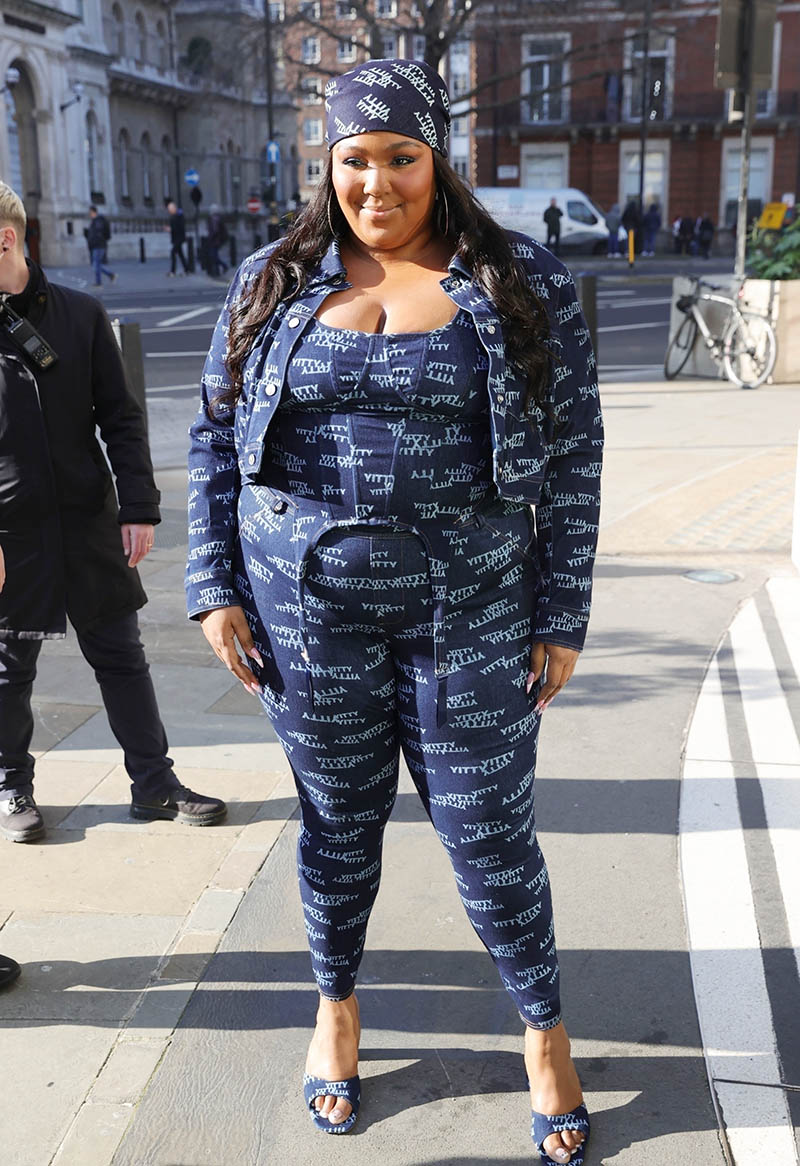 The only garments available from the Yitty denim line for non-members is a Served Cropped Jacket on sale for the bargain price of $30.58, and Served Booty Shorts, 2 for $24!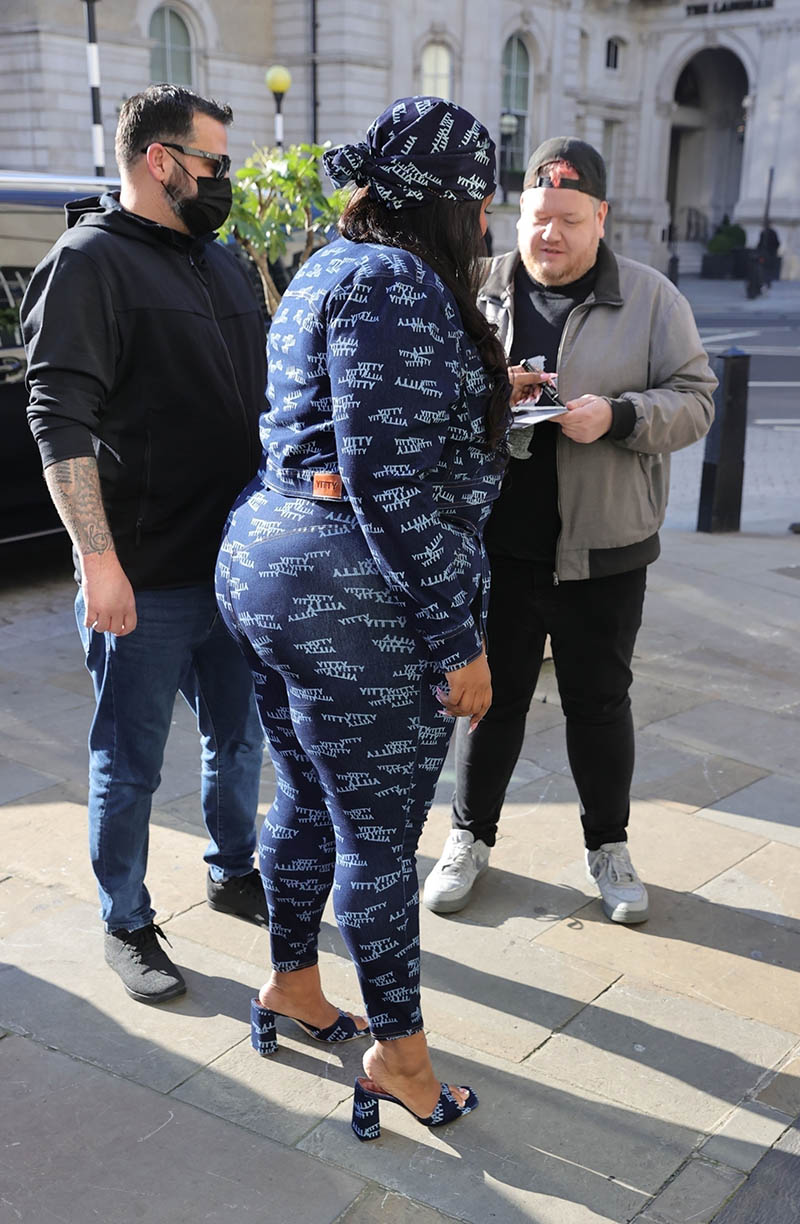 Lizzo is doing some sight-seeing in London before heading back to the U.S. this week.
She also appeared on the Graham Norton Show last week, before performing at the BRIT Awards on Saturday. Afterwards, she partied with British pop singer Harry Styles until 5AM.
Lizzo is set to return to the O2 Arena stage next month for her The Special Tour, which will also visit cities such as Manchester and Birmingham in England and Glasgow in Scotland.