Cardi B was spotted yelling at her husband Offset, just days after she chastised him for fighting with Migos member Quavo at the Grammy Awards.
Cardi B and Offset were spotted out and about in Beverly Hills on Thursday, Feb. 9. Offset checked his phone while Cardi B yelled at him for several minutes.
The makeup-free mom-of-2 was nearly in tears as she walked away while Offset made a phone call.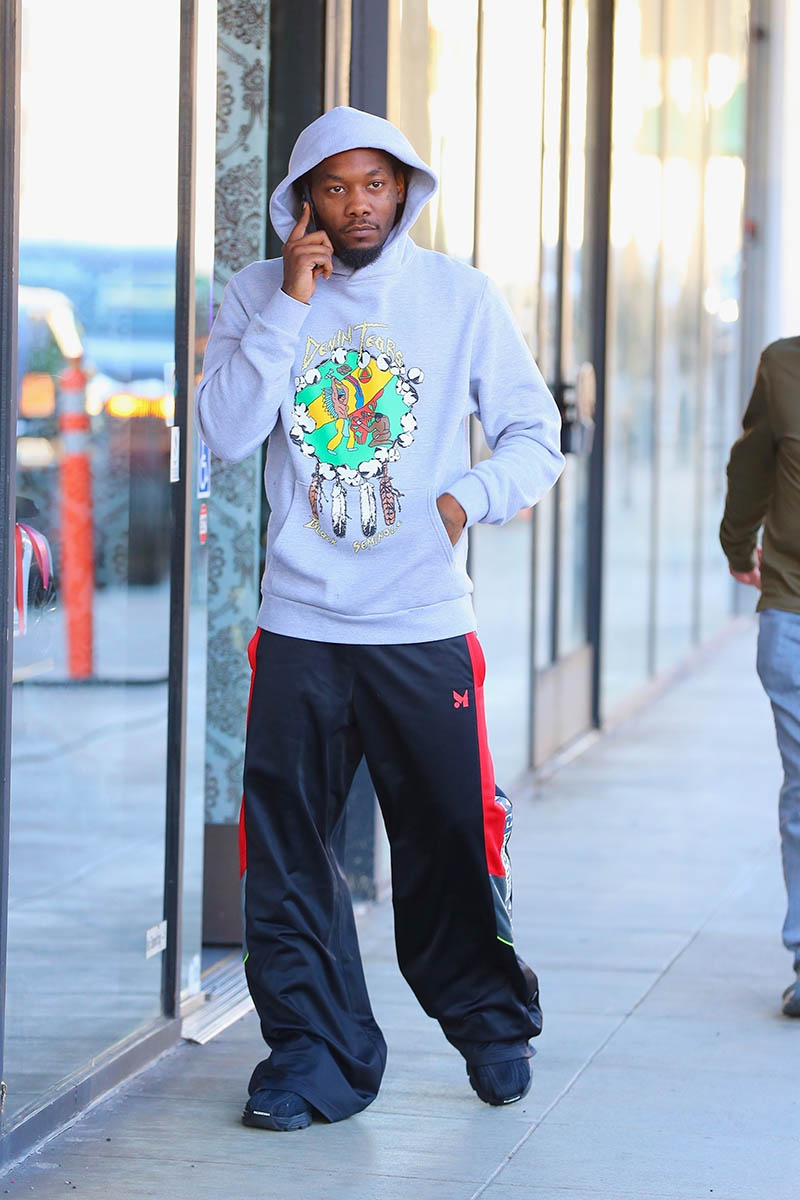 It's clear that he has checked out of the marriage and is simply going through the motions to keep the family together. He knows he's nothing without her.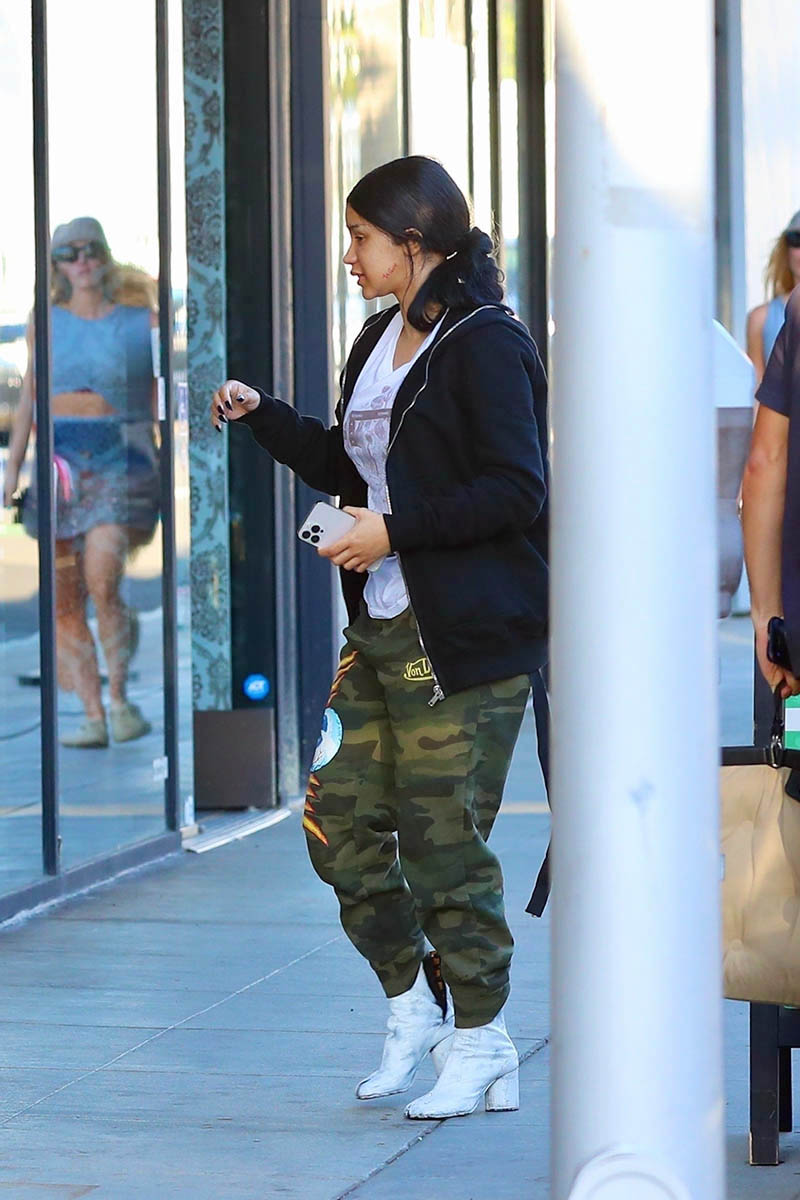 Sources tell TMZ that a fight broke out backstage at the Grammys just before Quavo took the stage to perform his song "Without You" as a tribute to late Migos rapper Takeoff during the "In Memoriam" segment of the show.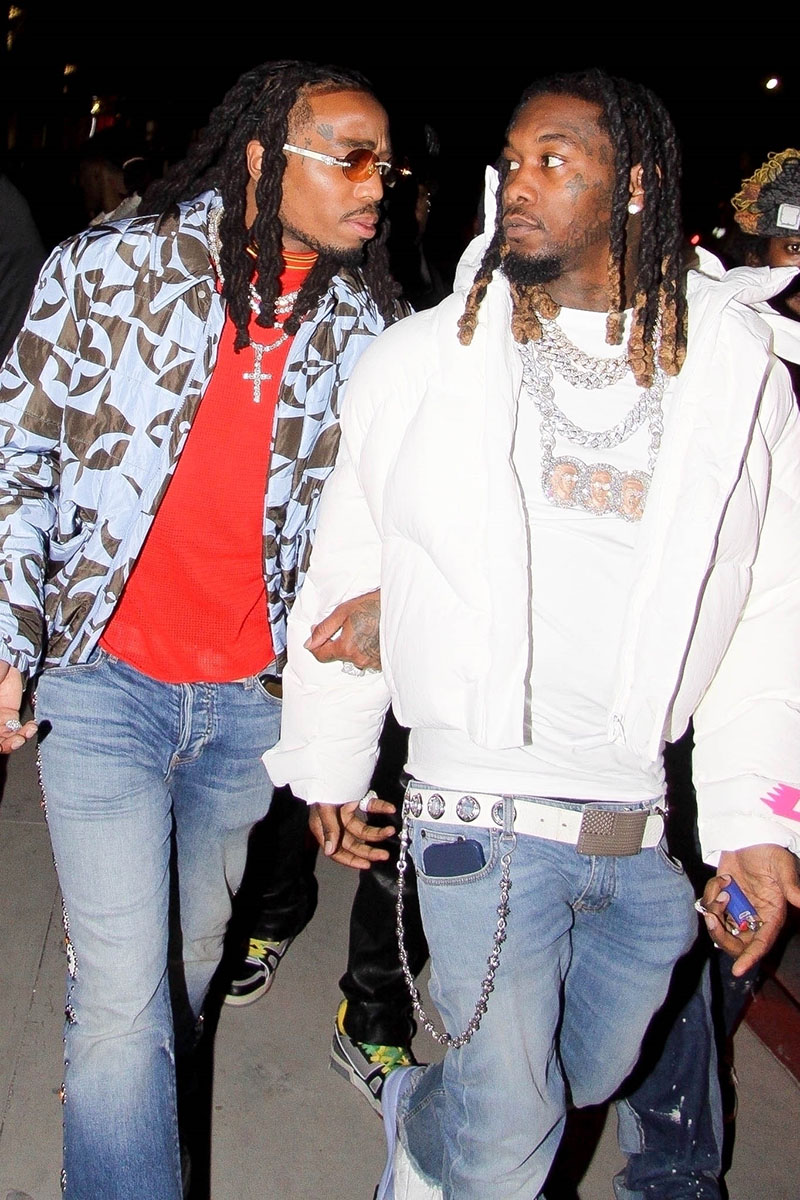 According to TMZ, Offset (right) and Quavo (left) fought when Grammy officials asked Offset to be a part of the tribute, but Quavo refused to let him take part.
Offset denied the reports on his Twitter page on Monday, writing, "What tf look like fighting my brother yal niggas is crazy [sic]."
What tf look like fighting my brother yal niggas is crazy

— OFFSET (@OffsetYRN) February 6, 2023
However, Cardi was captured on cell phone video obtained by ET that showed her chastising him backstage.
"Both of y'all wrong! Both of y'all! This is not right. No, ni**a. Shut the f–k up," she's overheard saying.
The video clearly demonstrated who wears the pants in the Cardi B household.
Sources say Offset tolerates his wife's rants because he depends on her earnings to feed his other three children and their mamas.
Watch the video below.