Rapper Young M.A. addressed the viral video that sparked concerns about her health on Wednesday.
The "Ooouuu" rapper told TMZ Hip Hop she was hospitalized after a string of medical scares.
"As many of my supporters know I've been dealing with various personal health issues the last few years. I recently was hospitalized and was successfully treated for several conditions. I'm doing better now, will take some time but I'm on the road to recovery and look forward to the future!!!"
She continued, "Rest assured I'm in good spirits and everything will be explained in the MUSIC … plus a documentary. Love y'all MAB! Don't worry I'm good!"
Fans of the 30-year-old rapper expressed concerns that she may have a life-threatening liver disease due to the yellow discoloration of her eyes and skin.
Fans are worried about Young M.A after seeing her get a haircut ?pic.twitter.com/iHzk96chZ2

— My Mixtapez (@mymixtapez) March 14, 2023
Fans slammed the celebrity barber who posted Young M.A.'s video on Instagram.
FatsDaBarber addressed the controversy in an Instagram Live video on Wednesday, saying the ailing rapper re-posted his video on her Instagram page.
"Y'all got so much to say as if I'm trying to embarrass my dawg. [She] reposted my video. If she didn't want me to record she would have told me y'all don't know our bond nor our friendship. What y'all need to do is just send your prayers for her and that's that. She didn't have a haircut in a month and she wanted me to bring her haircut back to life and which I did!!!!! Thank you sis for coming and rocking with me like always — Love ya."
The video dropped months after Young M.A. was seen riding in a wheelchair and using a cane in a grocery store.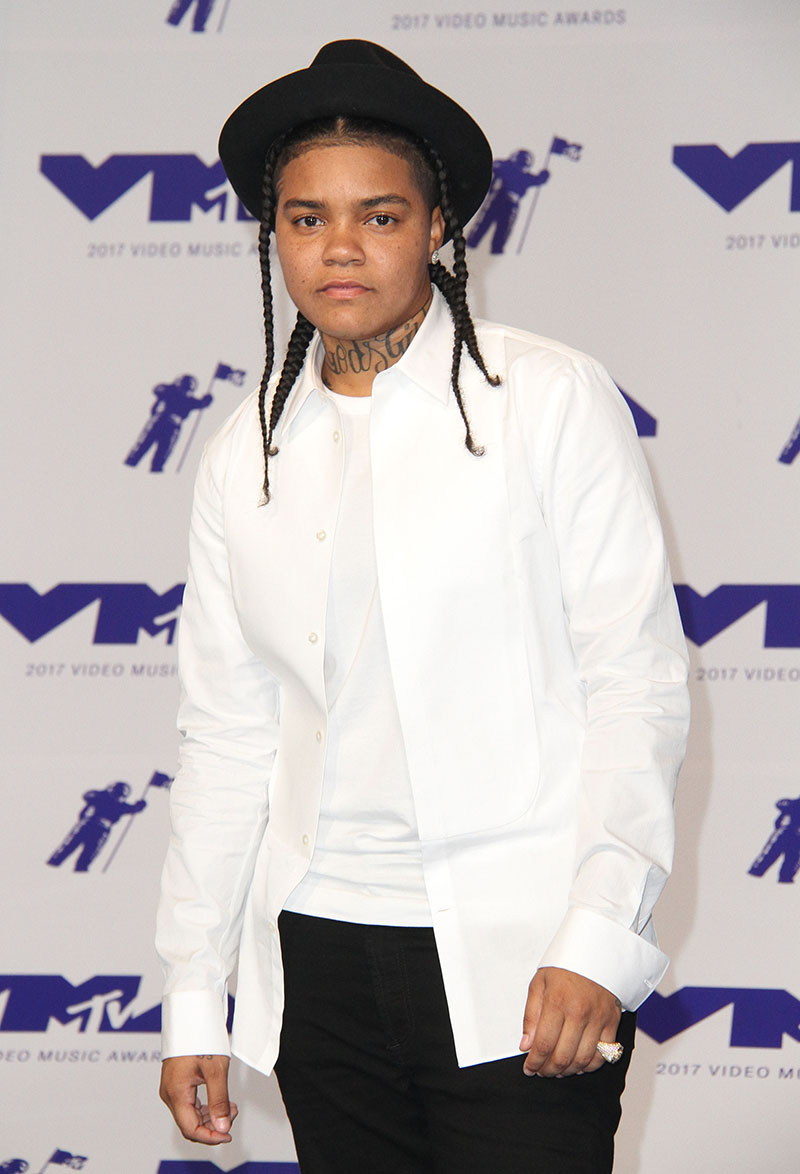 In 2021, the rapper admitted herself into a rehab center for treatment of drug and alcohol abuse and mental health issues.
What is Jaundice?
Jaundice refers to a yellow-green pigmentation in eyes and skin caused by high bilirubin levels in the bloodstream. Jaundice is a sign of liver failure or an obstruction of bile ducts. Bile is constantly produced in the liver and stored in the gallbladder. When you eat, bile is released into the small intestine to digest lipids (fatty acids).
Bile is removed from the body in your stool. If bile flow is obstructed, bile builds up in the bloodstream leading to jaundice, dark urine and pale stools.
What Causes Jaundice?
Jaundice can be caused by hepatitis infection, alcohol-related liver disease (cirrhosis), cancer (tumors) in liver, inflammation, gallstones that block bile ducts (cholecystitis), pancreatitis, etc. Blood tests are required to diagnose the cause of jaundice.
Signs and Symptoms of Jaundice
Signs and symptoms include:
Yellow eyes and skin
Fever
Chills
Right side abdominal pain
Fatigue (weakness)
Nausea and vomiting
Unexplained weight loss
Itchy, dry skin
Bruising and bleeding easily
Dark urine
Pale, clay-colored stools
Swelling in legs, ankles
Jaundice can be life-threatening. If you have jaundice, call your doctor's office immediately or go to the nearest urgent care clinic/emergency room.
This has been your Medical Minute.
DISCLAIMER
Any medical information published on this blog is for your general information only and is not intended as a substitute for informed medical advice. Always consult with your personal physician or a health care provider. Sandrarose.com and its affiliates cannot be held liable for any damages incurred by following information found on this blog.