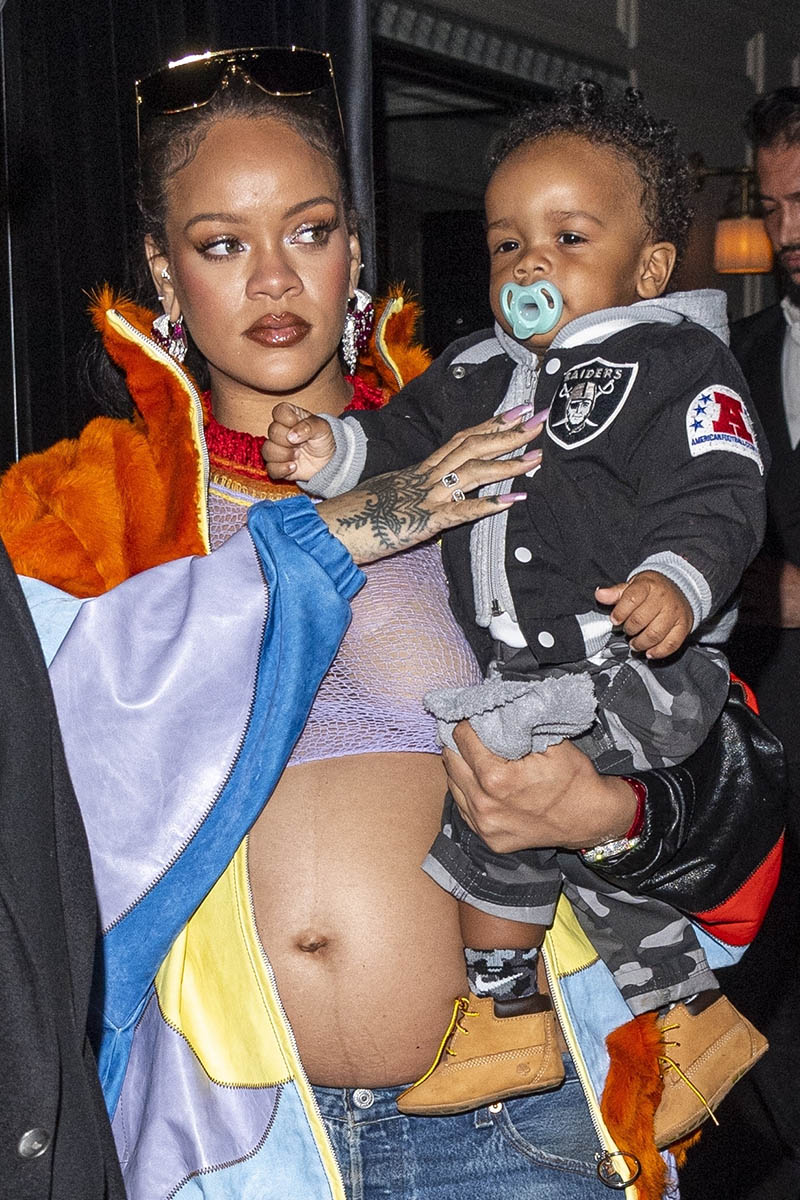 Rihanna went on a shopping spree at Louis Vuitton with her adorable 11-month-old son, Baby Fenty, in Paris, France on Friday. She wore a purple mesh crop top with a color block jacket and blue jeans.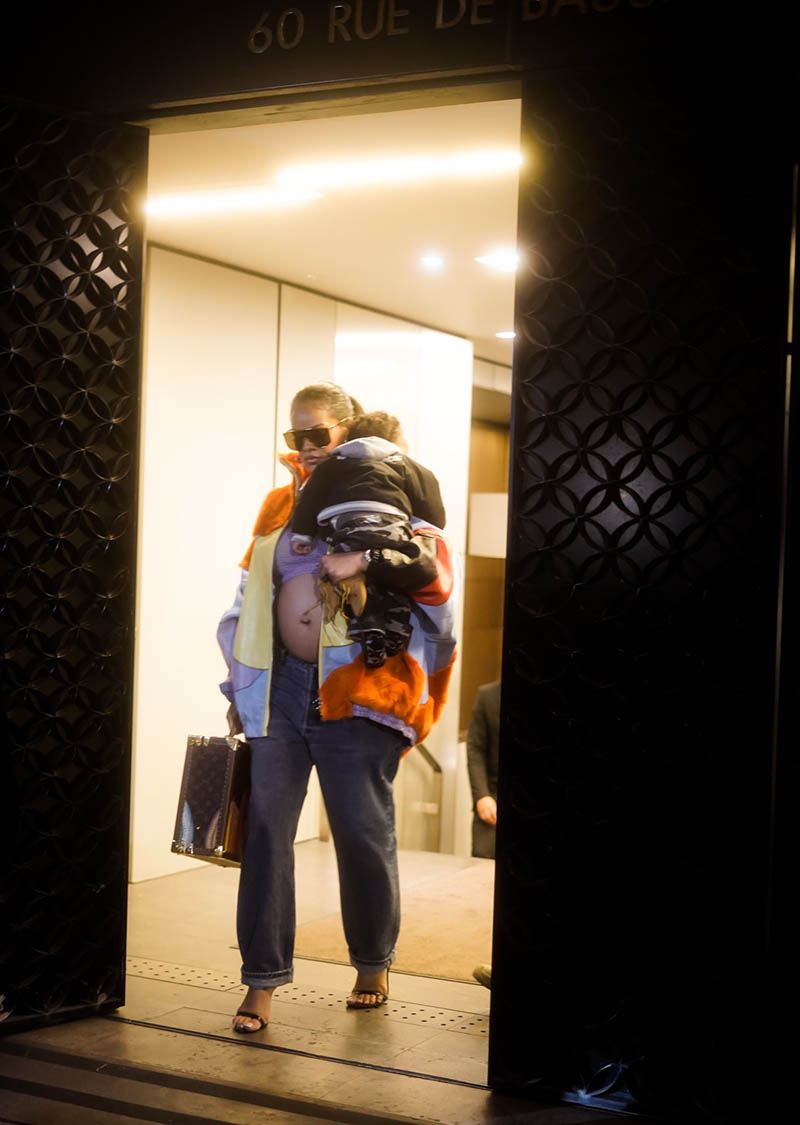 Afterwards, Rihanna headed to dinner at Cesar Restaurant with her son. Baby Fenty's dad, rapper A$AP Rocky, was busy filming a video in Paris.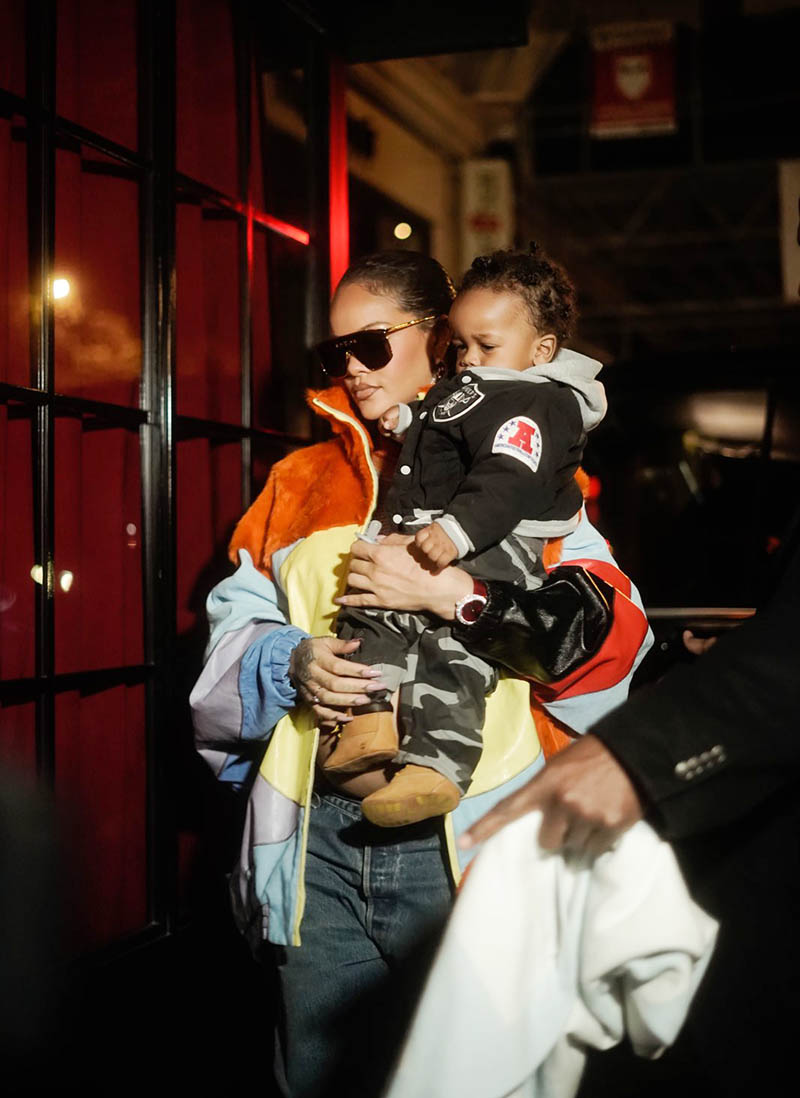 The mom-of-2 was in Paris to attend Jay Z's celebration concert in tribute to iconic artists Andy Warhol and Jean-Michel Basquiat last weekend. The concert coincided with The Foundation Louis Vuitton's exhibition, titled "Basquiat and Warhol: Painting Four Hands."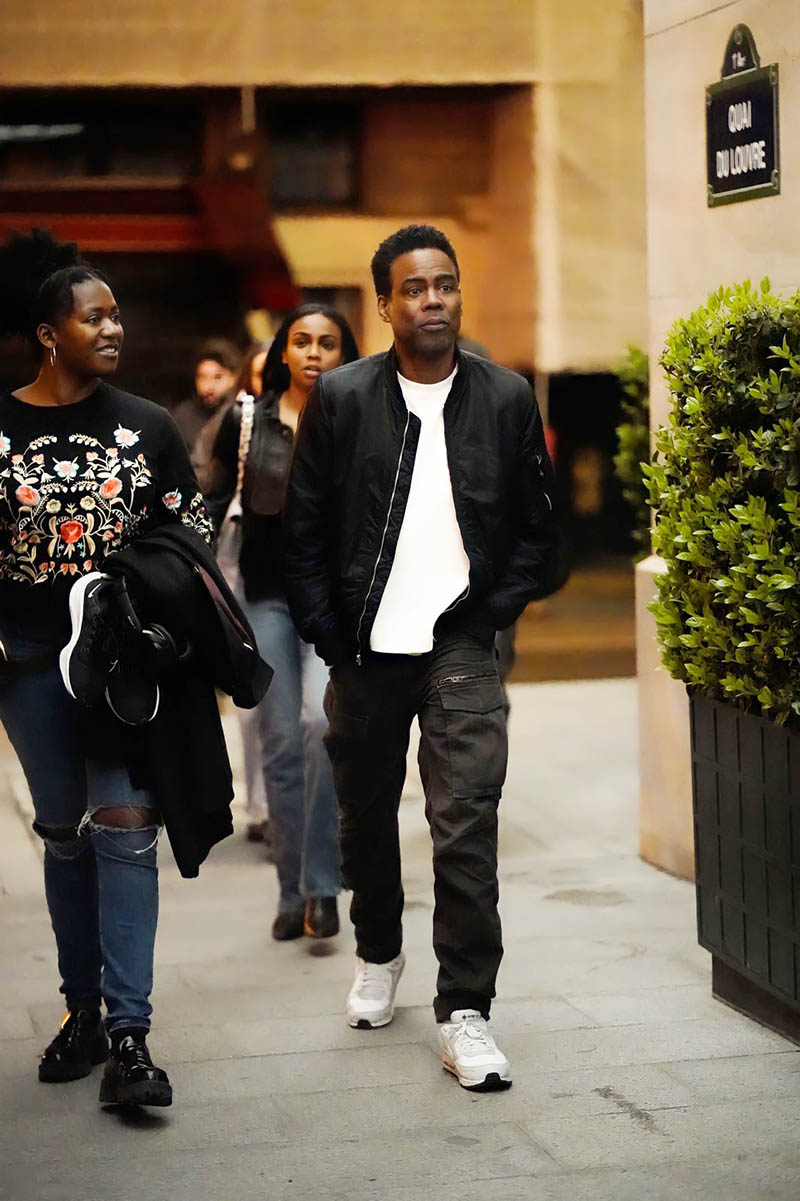 Comedian Chris Rock was also in Paris to attend the concert and exhibition.
Rap icon Queen Latifah (left) and her full-figured friend attended the L.A. Kings vs Oilers playoffs game at the Crypto Arena in Los Angeles on Friday.