New York City Mayor Eric Adams says "outside agitators" are responsible for inciting violence at peaceful Jordan Neely protests.
Neely is the 30-year-old homeless man who was accidentally asphyxiated by a former U.S. Marine on the F train on May 1.
The Marine, identified as Daniel Penny, 24, restrained Neely who was yelling threats and throwing garbage at other riders on the train. Penny put Neely in a chokehold while two other passengers helped to subdue Neely.
Neely was pronounced dead at a local hospital. Penny was not charged, but a grand jury is considering whether to bring charges against him.
Penny has retained high-profile criminal defense attorney Thomas Kenniff to represent him if he's charged.
Since Neely's death, protests have been held on a subway platform and outside the NYPD's 7th Precinct.
Ingram pressed down on the ground, while others are shoved by police. pic.twitter.com/sTImocHXnp

— Gwynne Hogan (@GwynneFitz) May 8, 2023
11 people were arrested at a demonstration on Monday, May 8, including a female photojournalist.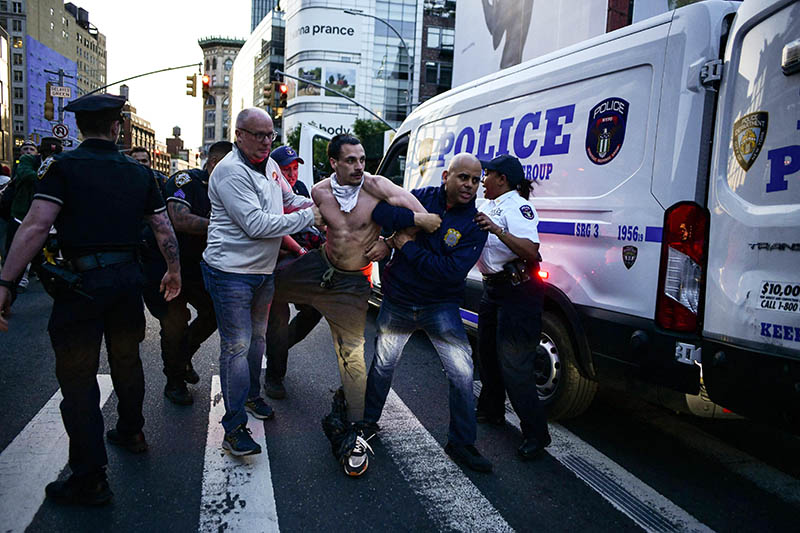 Police say one of the outsiders planted a Molotov cocktail at a vigil for Neely in Lower Manhattan on Monday.
"Agitators that come from outside our city with Molotov cocktails, we should all be concerned about that," Mayor Eric Adams told THE CITY on Monday.
NEW: in his only public appearance today (a party at Russo's on the Bay), ?@NYCMayor? says he tried multiple times to speak w/ Jordan Neely's family earlier today but couldn't reach them. He also spoke about tonight's protests although I haven't been able confirm his info pic.twitter.com/RGqOoyz2AU

— katie honan (@katie_honan) May 9, 2023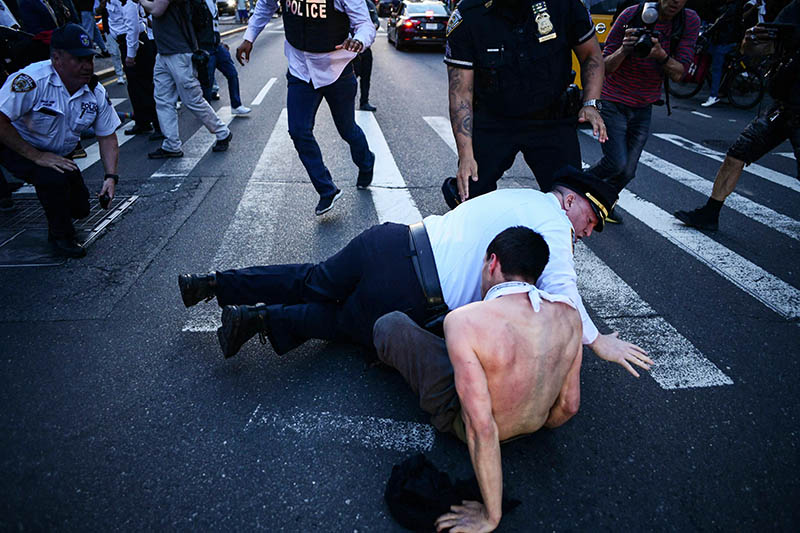 Professional protesters, a.k.a. crisis actors are paid to travel from state to state where they mingle with locals and cause trouble at protests.
They are arrested, but they're released and skip town before their hearings. The same "protestors" then show up at the next demonstration, usually in blue cities.
Neely was arrested 42 times in 10 years for violent incidents, including punching a 67-year-old woman in the face and attempting to shove a man onto the tracks.