Update: Don Lemon is reportedly telling friends he may return to the anchor desk after former CNN boss Chris Licht was let go on Wednesday.
Licht, who terminated Lemon in April, was himself fired after just 13 months at the helm.
Warner Bros. Discovery boss David Zaslav announced Licht's departure during an editorial meeting on Wednesday.
Now sources in Lemon's inner circle tell TMZ they would not be surprised if the network reaches out to him in the near future.
As TMZ reported, Licht was hired as CNN's head honcho in May 2022 and he clashed with Lemon many times behind the scenes.
Licht was reportedly unhappy with Lemon's over-the-top fashion sense.
One day, the flamboyant anchor showed up on the set of "CNN This Morning" wearing a white coat with a fur collar, according to a scathing hit piece on Licht in The Atlantic.
"What the f–k is he wearing?" said Licht in the control room, according to the article published on Friday.
The openly gay anchor removed the coat after Licht confronted him. Lemon was so shook that he botched the opening line of the segment on "CNN This Morning," according to The Atlantic.
"Read the f-cking prompter," Licht said in frustration, according to the article.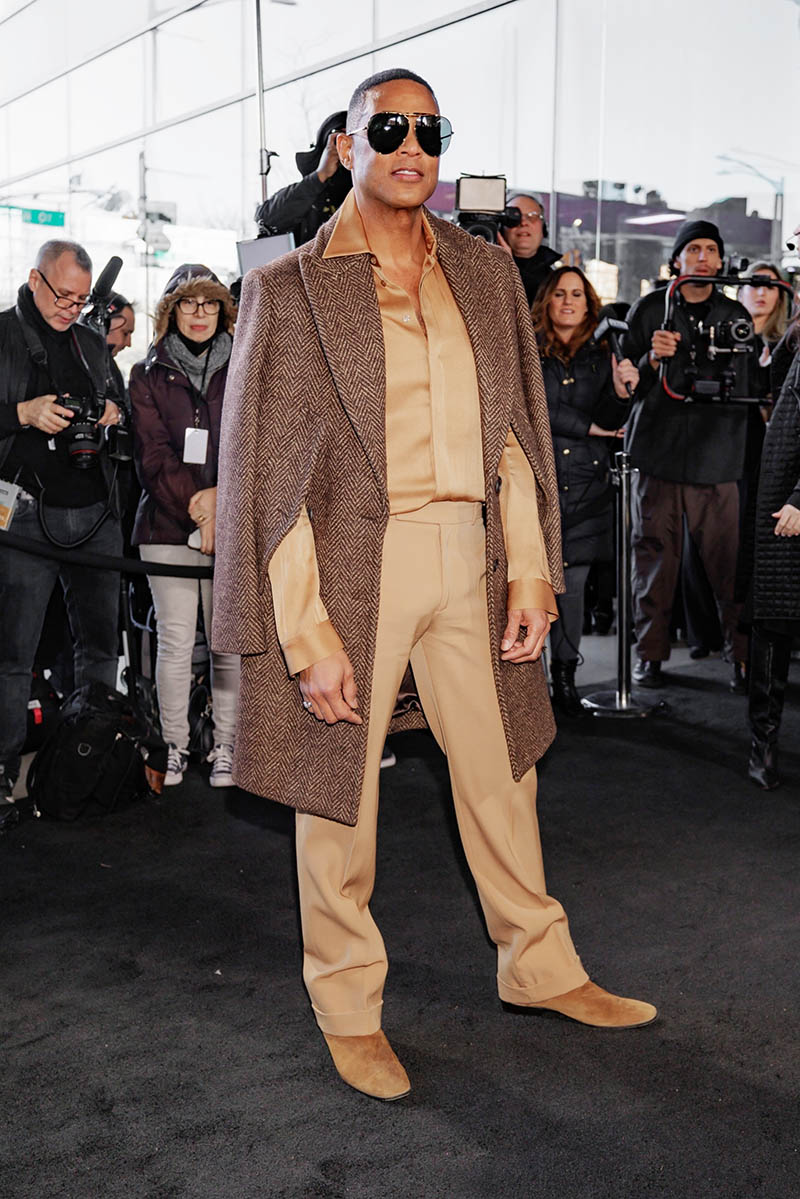 Licht slammed Lemon for being too opinionated during every segment. Such as when Lemon made an off-the-cuff remark about Republican presidential candidate Nikki Haley being "too old" to run for office at age 51.
Lemon reportedly reached out to Black leaders Al Sharpton, Ben Crump, and others to "come to his aid if he were axed from the network," according to The Atlantic.
Licht eventually demoted Lemon from his primetime evening slot to "CNN This Morning" alongside co-hosts Poppy Harlow and Kaitlin Collins.
The demotion was a disaster for Lemon, who was used to being the boss of his own show.
In the weeks following the morning show's launch, there was tension between Lemon, 57, and his much younger female co-hosts.
Lemon reportedly "screamed" at Collins off-camera, sources revealed to The NY Post.
CNN staffers were "ecstatic" when Lemon was fired, because he had become a "major distraction."
Some insiders are concerned that CNN execs may bring Lemon back now that Licht is gone.
Lemon recently scored his first gig since he was let go. He has been booked to host Emil Wilbekin's 7th annual Native Son Awards on June 16, to celebrate Gay Pride Month, according to Page Six.
The awards highlight "the achievements of Black gay and queer men who are leaders in their respective industries," Black Enterprise reported.