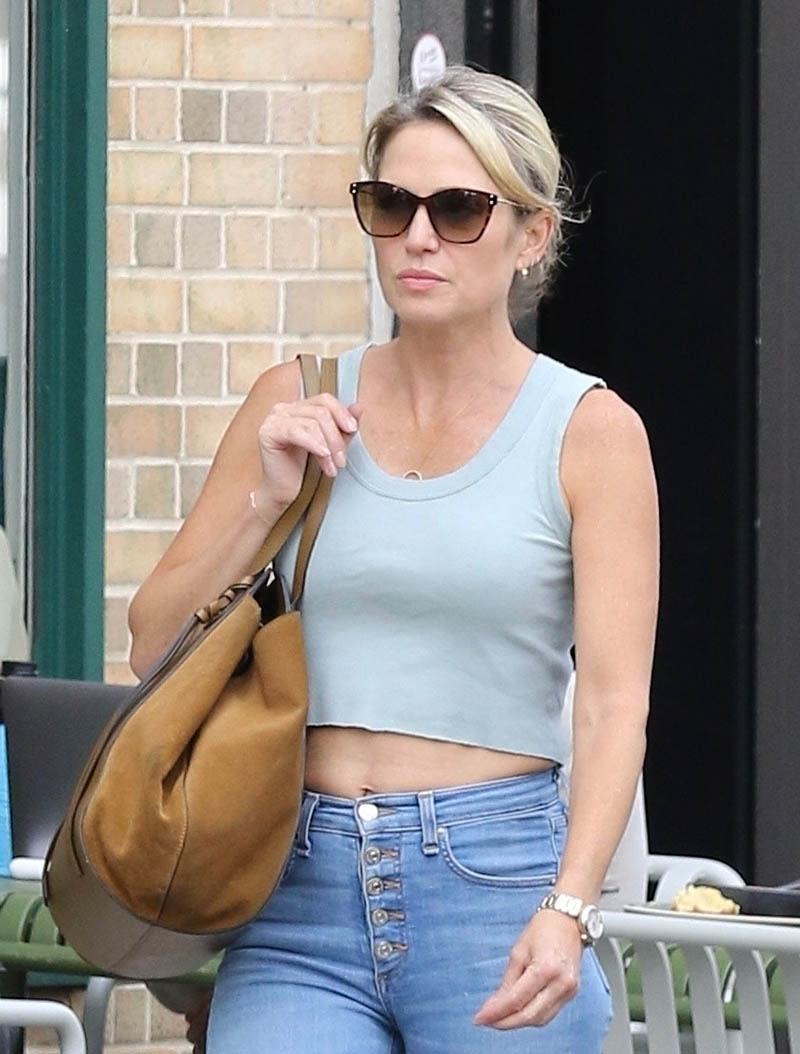 Amy Robach's TV comeback is not going as planned. Robach, 50, was supposed to host her own show on NewsNation, but her name was dropped from the show's title.
According to DailyMail.com, the former ABC Good Morning America anchor was set to host a new show called "Robach & Company." But those plans have been scrapped.
Instead, the show is called "On the Record," with Robach as co-host.
The new show will air once a week, featuring Robach and a "rotating panel of co-hosts."
Robach and her boyfriend TJ Holmes were fired from ABC's GMA3 in January.
The NY Post revealed in March that they are both "desperately" trying to get back on the air.
A source said the disgraced anchors are no longer "credible" as newspeople, amid reports that Holmes bedded multiple junior staffers at ABC News.
Robach signed a $1 million deal to host a show on NewsNation, but the network faced backlash from staffers.
"There is no doubt that Amy is talented," one source told The Mail. The source added that "the general feeling in the building is that she has too much baggage and the company should be going after talent who have not been fired from other networks."
TJ Holmes, Robach's lover, dropped a hint that he might be making a comeback on TV. But he didn't provide details.
He shared an Instagram photo of his vintage motorcycle in Manhattan, which he captioned, "#newmorningcommute."
Fans wonder if he's making the commute to a new job on television.