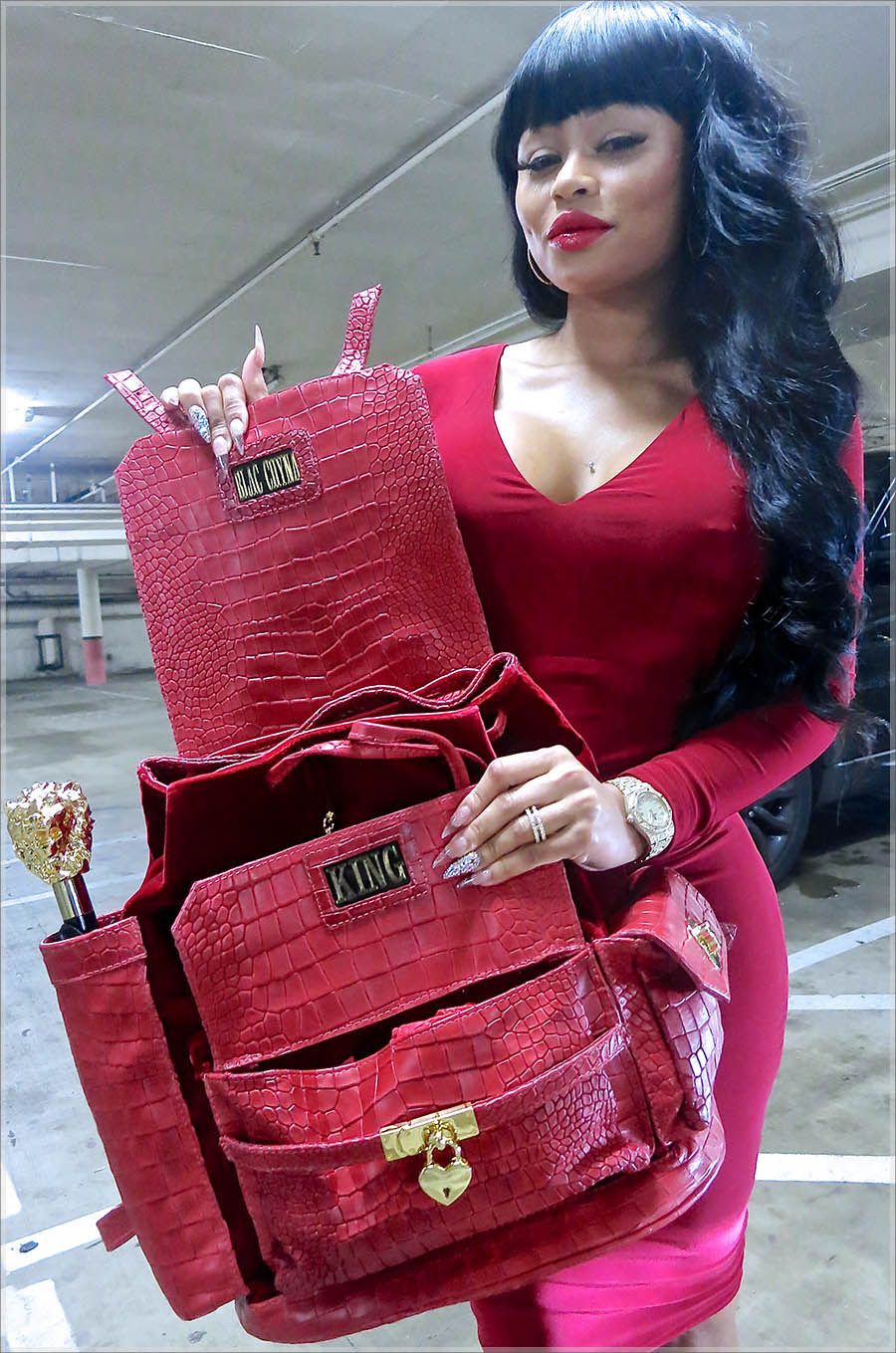 Socialite Blac Chyna was spotted rocking her new custom-made red gator baby bag backpack, handmade exclusively for her son King by Louis Stewart for the Louis Stewart Collection! King's name is engraved inside the backpack along with Blac Chyna's name. As you know Chyna's baby daddy is rap artist Tyga from YMCMB.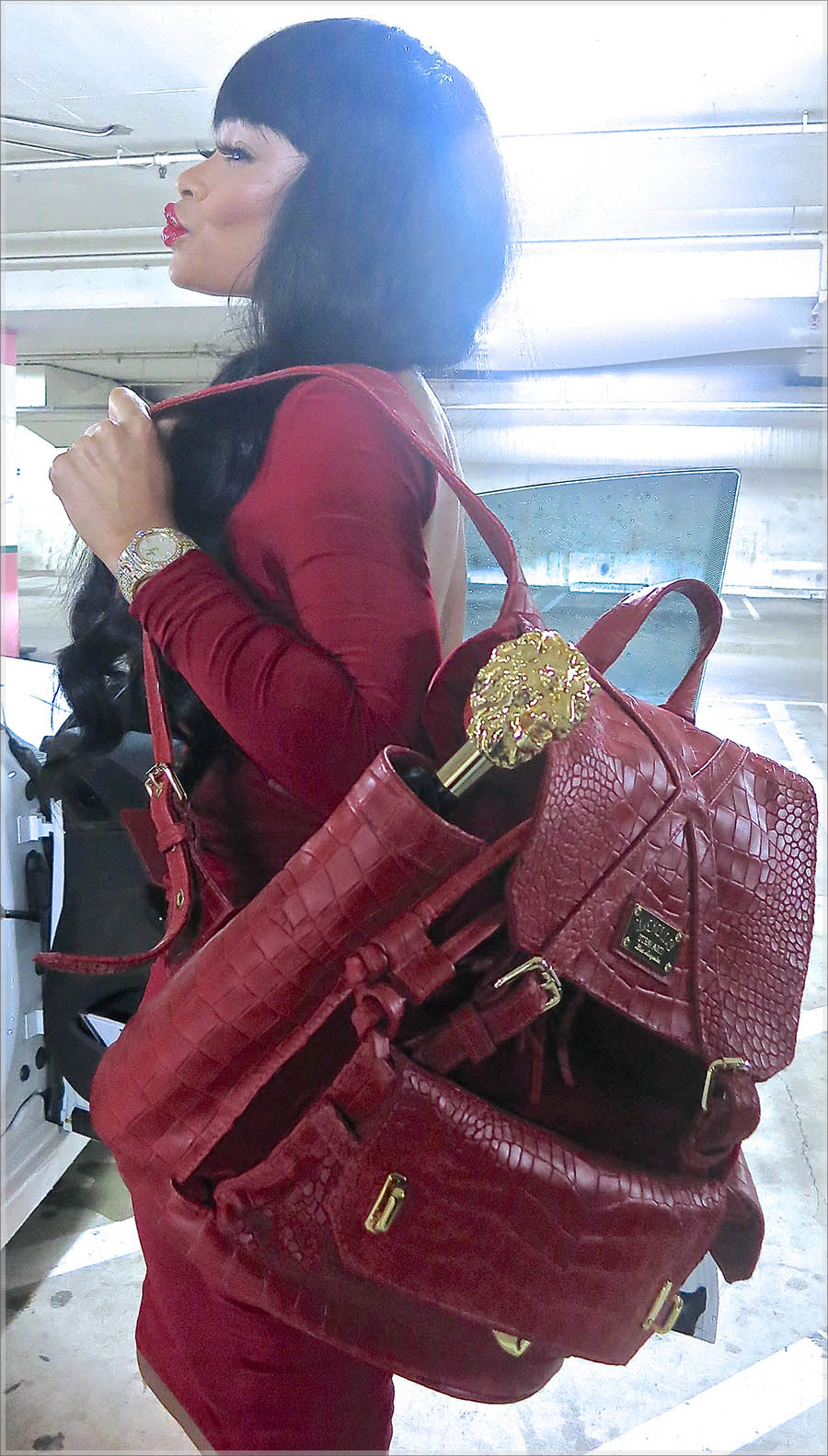 By the way, that's a 24k Gold Plated Lion's Head on the Louis Stewart Umbrella!
Thanks Alex Thomas for the pics!