Rap tycoon Lil Wayne and his ex-wife, Antonia "Toya" Wright threw a star-studded Sweet 16 birthday party for their only child, Reginae Joy Carter, in Atlanta on Saturday. Pictured above is Reginae, left, with her soon-to-be stepmother, Dhea, and Lil Wayne.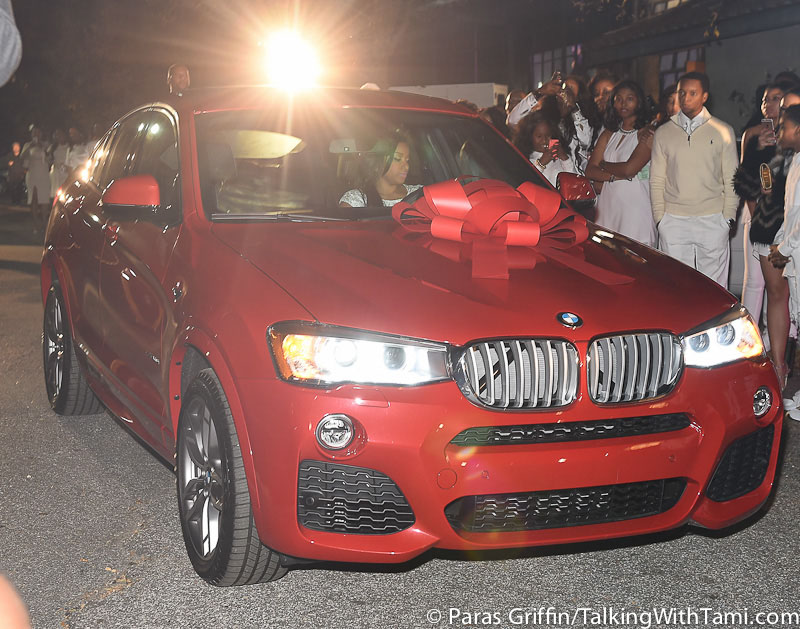 I'm told Toya and Lil Wayne spent upwards of $500,000 on Reginae's grand Winter White storybook themed party. Toya gifted her daughter with a white Ferrari while Wayne surprised his only daughter with a red BMW (being driven by Toya in this picture).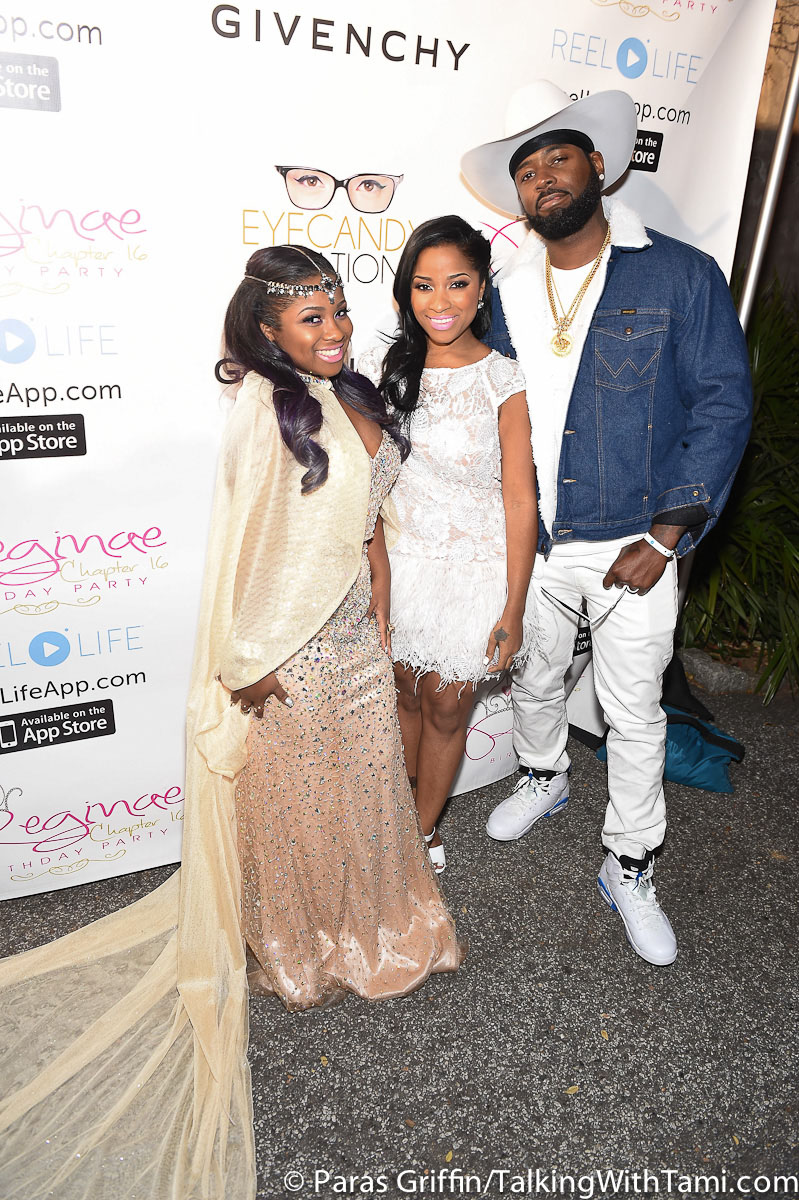 Invited celebrity guests included T.I. and Tiny, Fantasia, Nicki Minaj, Birdman, Nivea, Rasheeda and Kirk Frost, Debra Antney, Kandi Burruss, Nivea, Kim Porter and her sons Quincy Brown and Christian Combs; Three Brown Girls, rap duo Rae Sremmurd; Married to Medicine's Quad Webb-Lunceford, and more!
One celebrity who was noticeably missing from the party was singer Christina Milian, who, until last night thought she meant something to Lil Wayne.
But Wayne surprised everyone by escorting his longtime love, Dhea, to the party.
I hear that Toya instructed the event planner and her head of security not to allow Wayne's concubine, Christina, inside the party or in the parking lot. Understandably, Christina and Dhea do not get along. I'm told Toya did not want Christina disrespecting Dhea by showing up to the party uninvited.
Toya was not alone in her thinking. My source told me that neither "Toya nor Reginae were having it."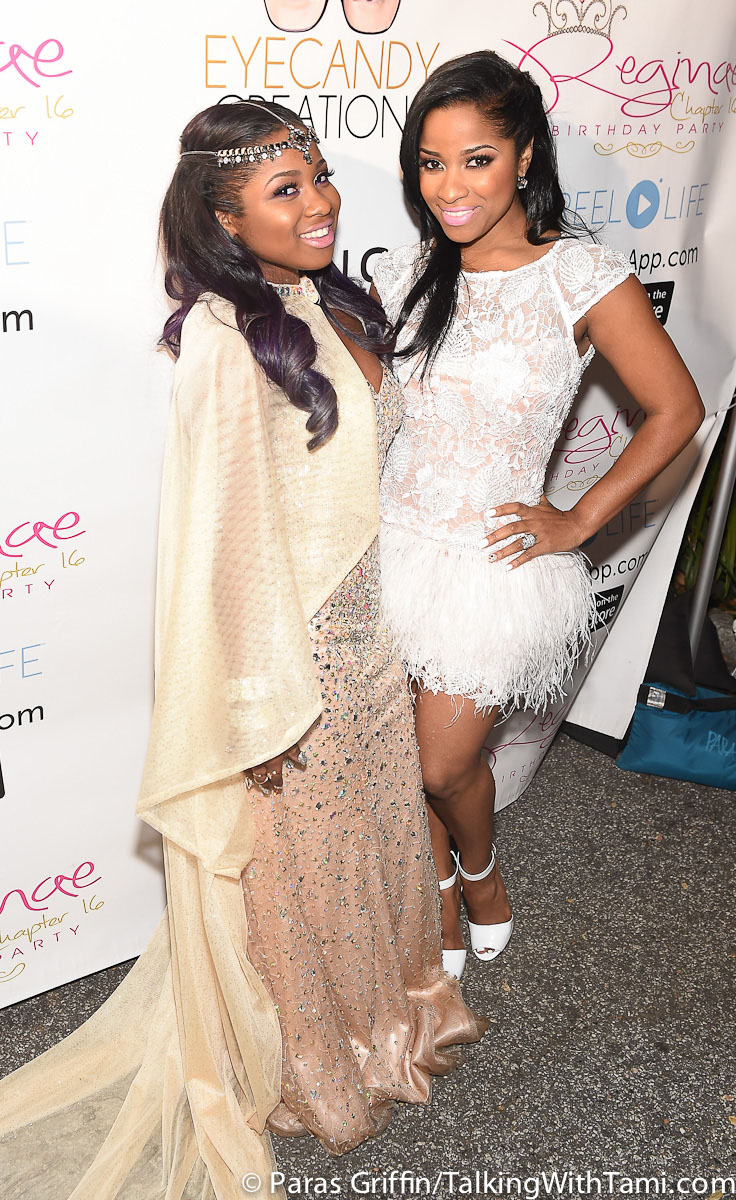 Miss Dhea flashed her huge engagement rock for the MTV cameras. Speaking of MTV: be sure to catch Reginae's "Sweet 16" birthday party on MTV sometime in January. The episode was produced by Kandi Burruss' husband, Todd Tucker, for their production company.
Women like Dhea, who are obedient and submissive, get engagement rings, while chicks like Christina Milian get run through and dumped on the curb like yesterday's garbage. When will she learn?
Thanks to celebrity photographer Paras Griffin and lifestyle blogger Tami of TalkingwithTami.com for the pictures!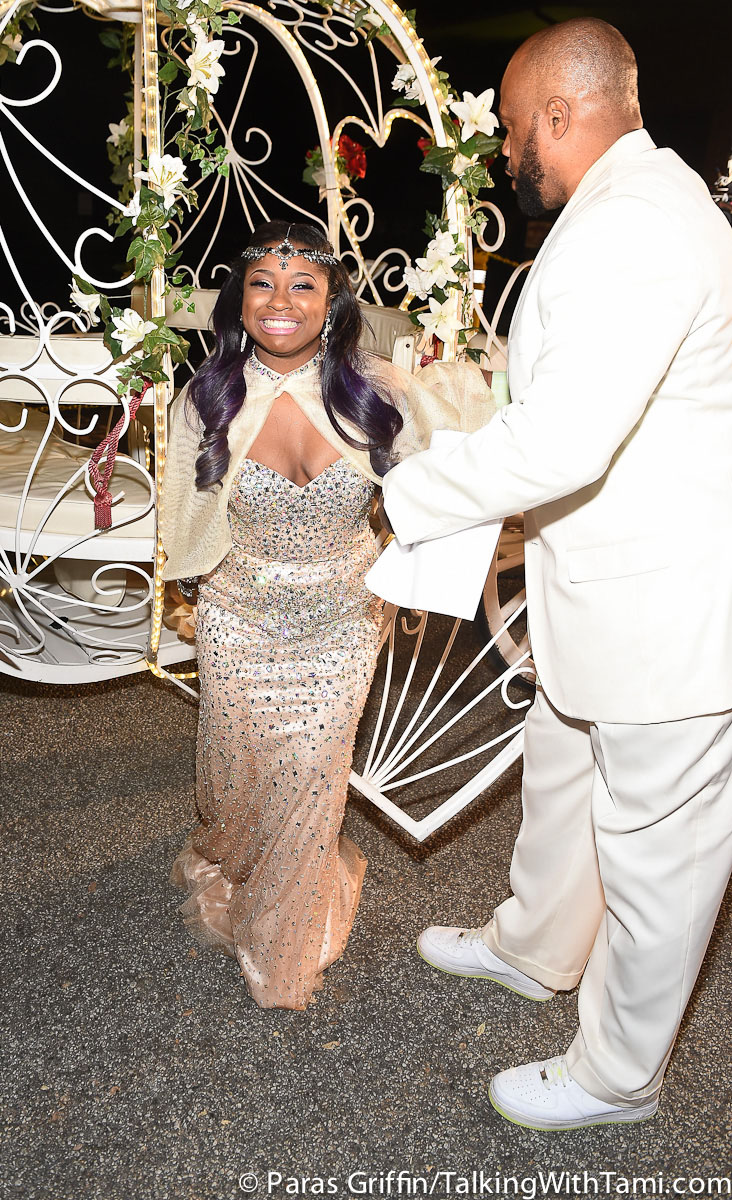 By the way, Reginae wore a gorgeous strapless beaded gown designed by Jovani which she accessorized with Jimmy Choo shoes.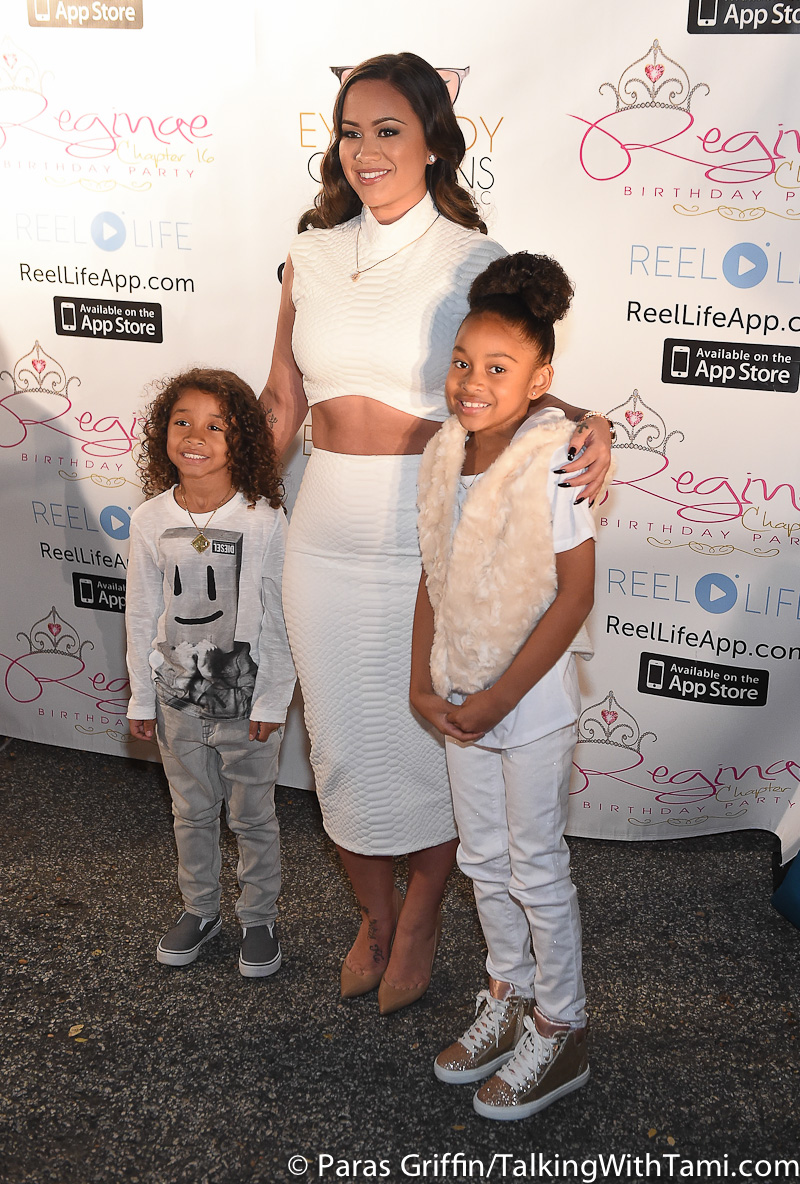 Pictured above is another one of Wayne's baby mamas, Sarah Vivan with their son, Dwayne Michael Carter II, left, and a young guest.
View more pictures from the party at TalkingwithTami.com