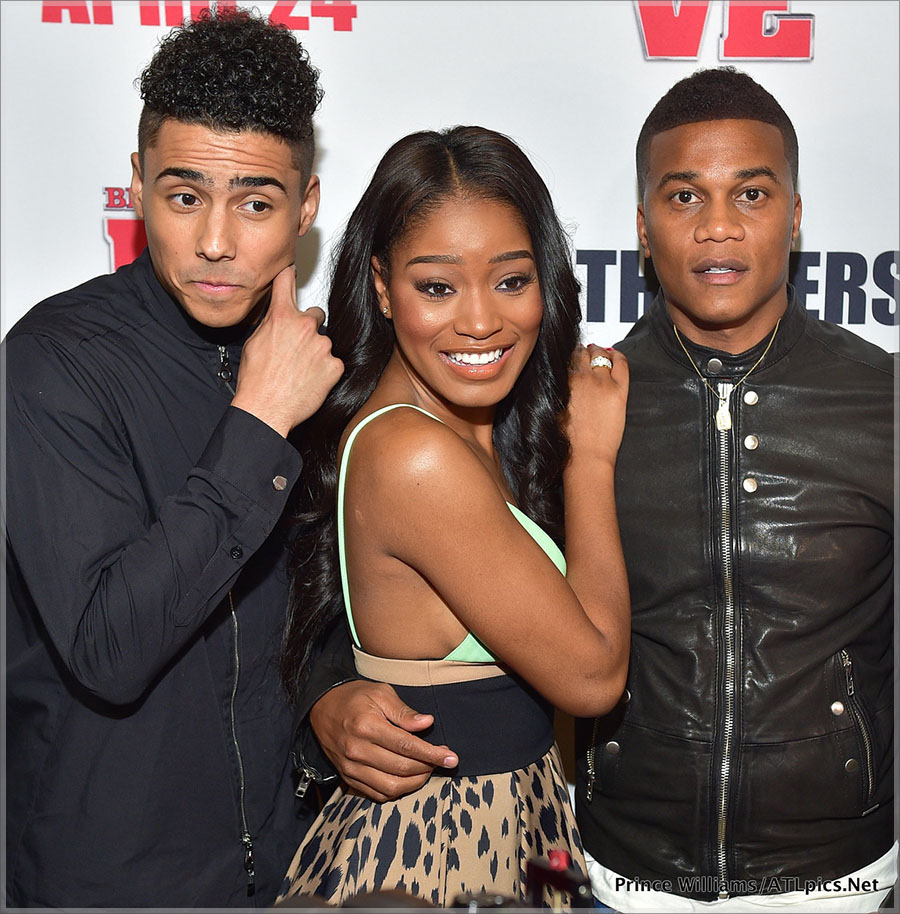 Loyal reader Keisha H. writes:
Hi Sandra,

I read your post and the comments on the independent movie 'Brotherly Love' which I had the pleasure of viewing last night. I must say everything I read about this movie on your post was soooo off. First off it is not a comedy by no means nor is it a straight to DVD movie. I will admit I went into the theater thinking it would be some straight kiddie garbage which is what we always think when we hear independent and see a young cast with some newcomers.

Well I was totally surprised at how great this movie was. The plot is on FLEEK 10,000%, the acting was great and the film quality looks like a big budget film. It's funny,dramatic, a tear jerkier, suspenseful, about life's choices and so relatable to today's issues that you'll be as shocked as we all were in the theater. Also KeKe did a great job in this movie and I think all of the young ladies will enjoy the acting & eye candy of Quincy, Romeo, JJ, Eric and Cory, who's so gangster in this film that his sex appeal went up 100,000%!!!! Lol!!! He killed his role. It was also nice to see Macy Gray and Malik Yoba in the film.

I truly suggest everyone of all ages go see this movie. I guarantee you will not be disappointed AT ALL!!!! I saw it for free last night but plan on going to see it again with some friends on opening day because it was that good and I feel we need to support more independent movies so they can get financed and tell our stories in the right way just as this film did. THE ENDING OF THIS FILM IS SO SICK THAT IT WILL BLOW YOUR MIND!!!!! THE ENTIRE THEATER WAS GOING CRAZY, CRAZY, CRAZY!!! WE WERE IN TOTAL AWE. SMH!!!

Thanks for the post and the great pictures.
Best regards,
Keisha H.
Photo by Prince Williams/ATLPics.net