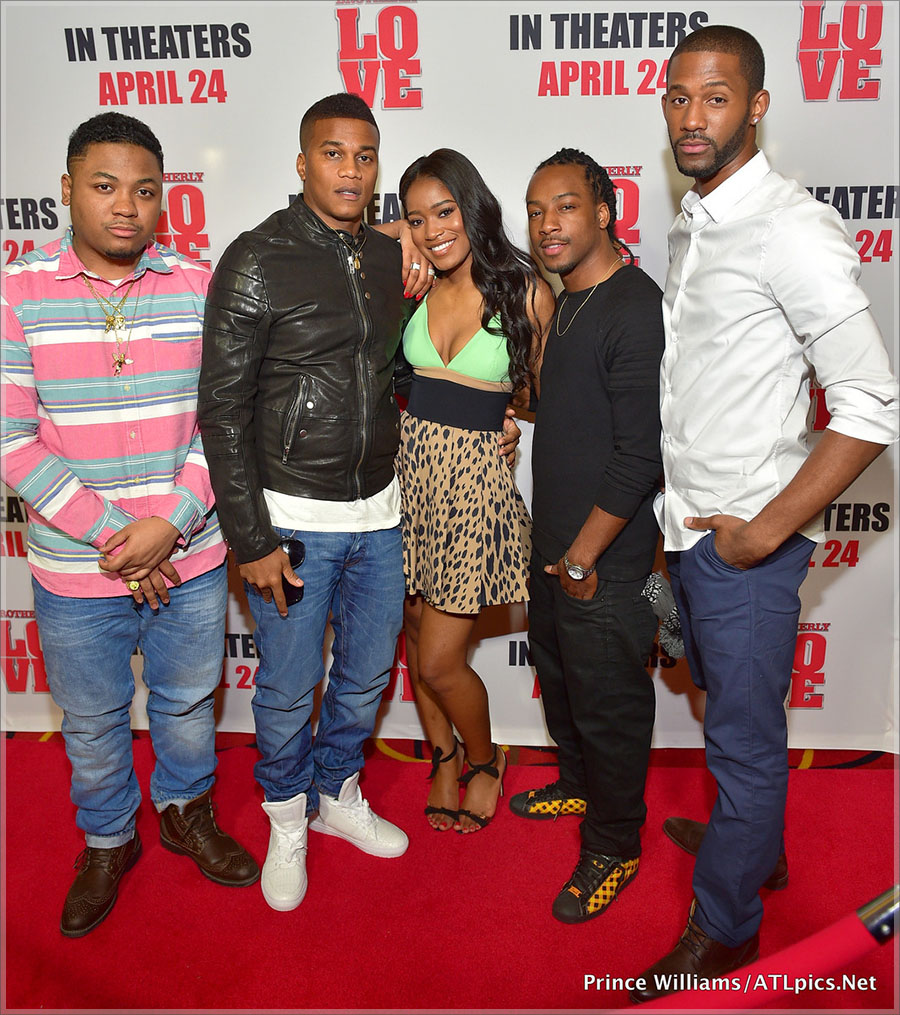 The stars turned out Tuesday night for the Atlanta premiere of the comedy film Brotherly Love, starring Keke Palmer, Cory Hardrict, Romeo Miller, Faizon Love, Malik Yoba, Teyana Taylor (in a very minor role), and the very talented Sheneka Adams in a non-speaking role.
The fictional film is about the life of the nation's number one high school basketball player Sergio Taylor (Eric D. Hill, Jr.) as he handles fame while trying to avoid the pitfalls of Philly street life.
Pictured above, L-R: Julito McCullum, Cory Hardrict, Keke Palmer, Lil JJ, and Eric D. Hill, Jr.
Photo by Prince Williams/ATLPics.net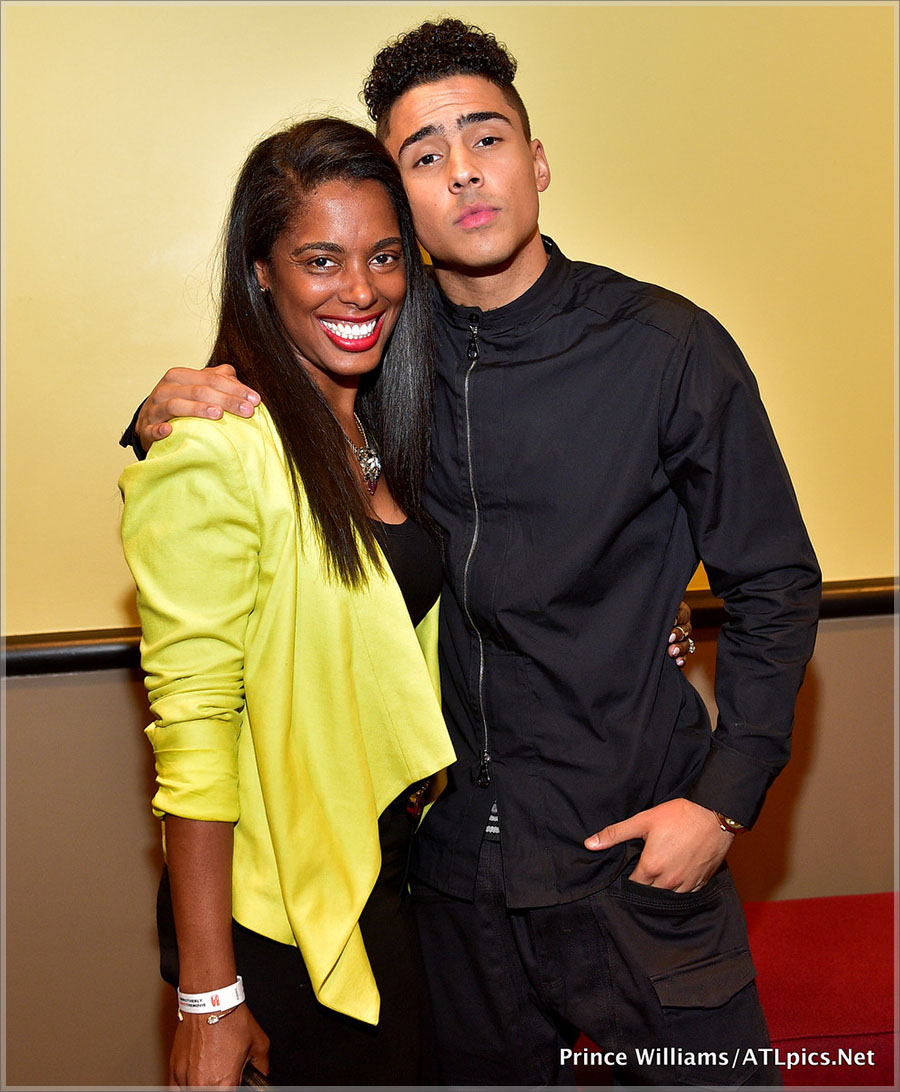 Brotherly Love also stars newcomer Quincy Brown (posing with his auntie Nicole Brown). Quincy turns in a stellar performance in his debut acting role as Keke Palmer's love interest. Despite all the blog rumors, the two never dated in real life (you can't believe anything you read on the blogs). Brotherly Love's release date is set for April 24, the first anniversary of the death of Quincy's beloved grandmother (Kim's mother) who died of cancer.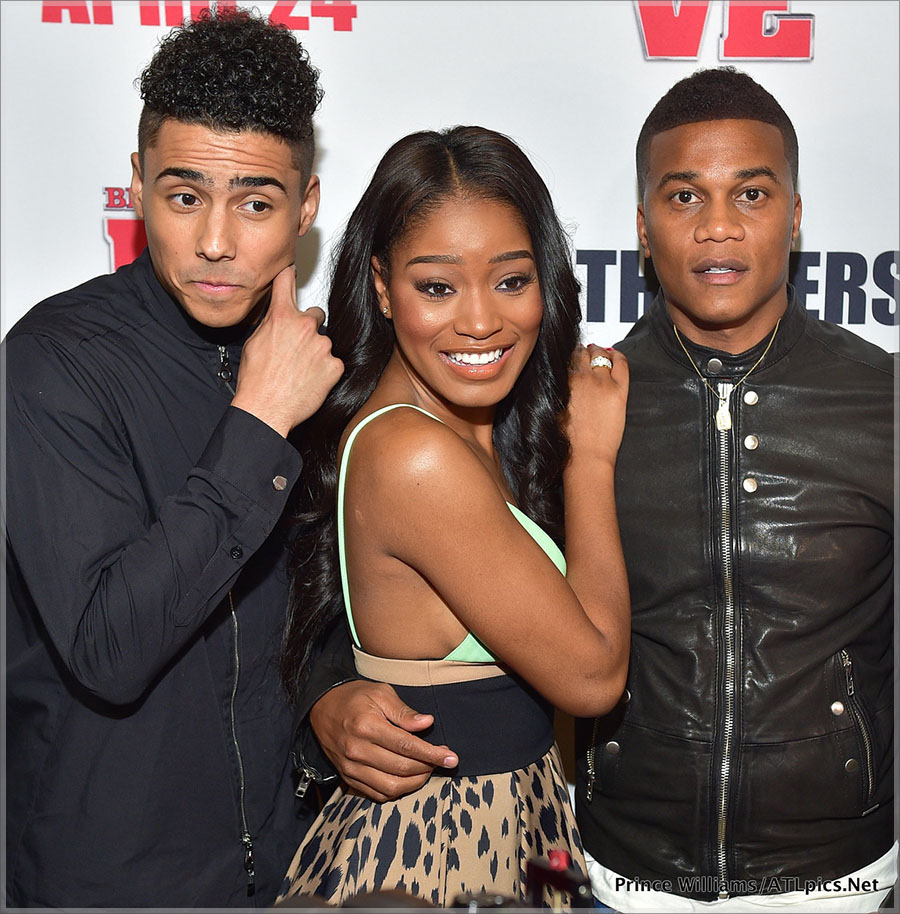 After starting out as a singer, Quincy, pictured at left with Keke Palmer and Cory Hardrict, is on his way to movie stardom. Critics are raving about his acting skills. Quincy's parents are Three Brown Girls member and former model Kim Porter and singer Al B. Sure.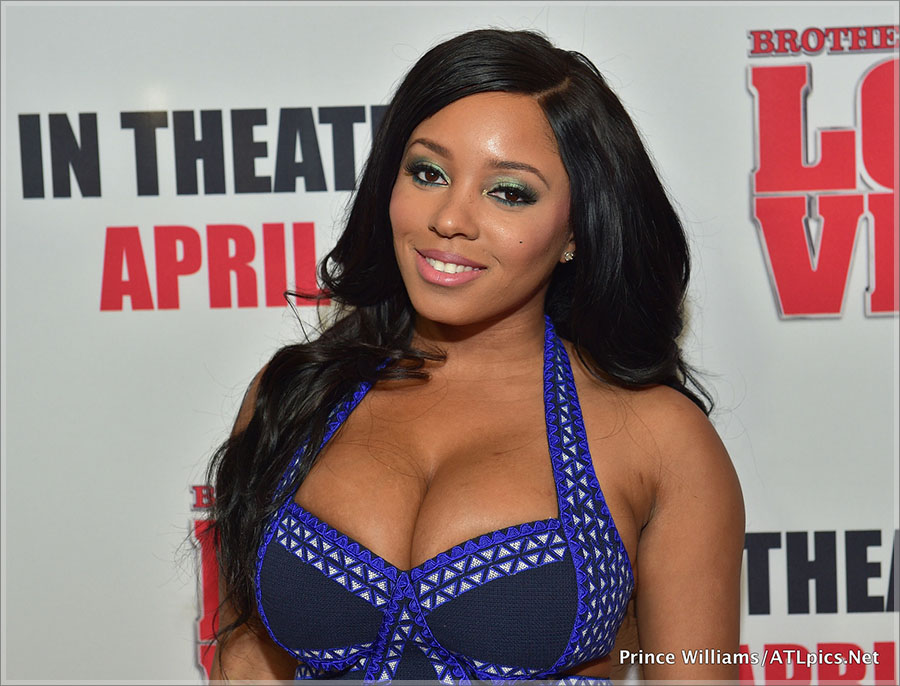 We can see why Instagram star Sheneka Adams was cast in the film in a non-speaking role. Sheneka is blessed and highly favored. She dates the movie's executive producer, Jacob York.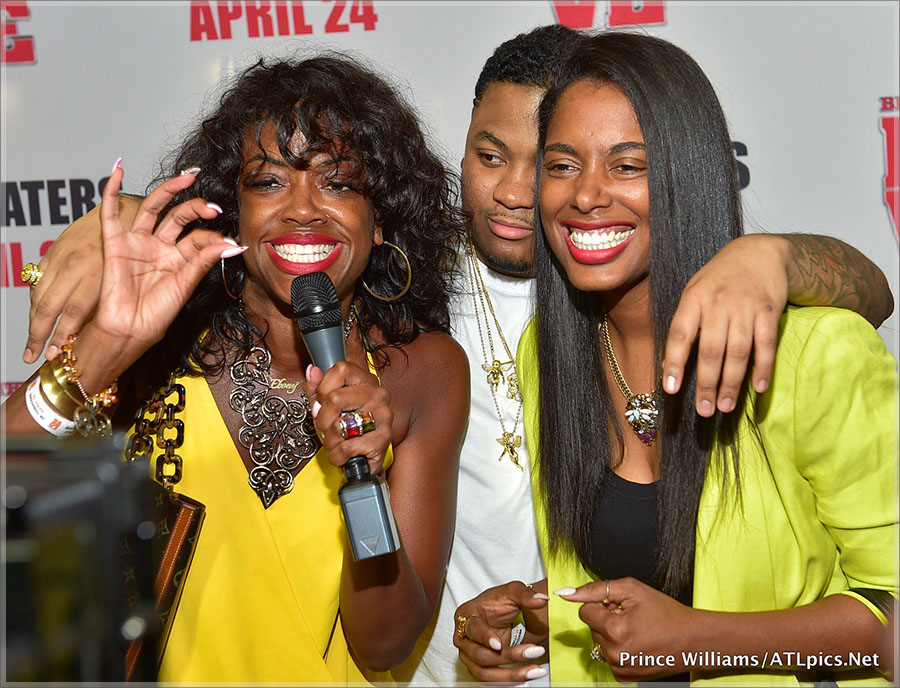 Pictured from left to right are Three Brown Girls member Eboni Elektra, actor Julito McCullum (HBO's The Wire), and Three Brown Girls member Nicole Brown. The third group member, Kim Porter, is in LA.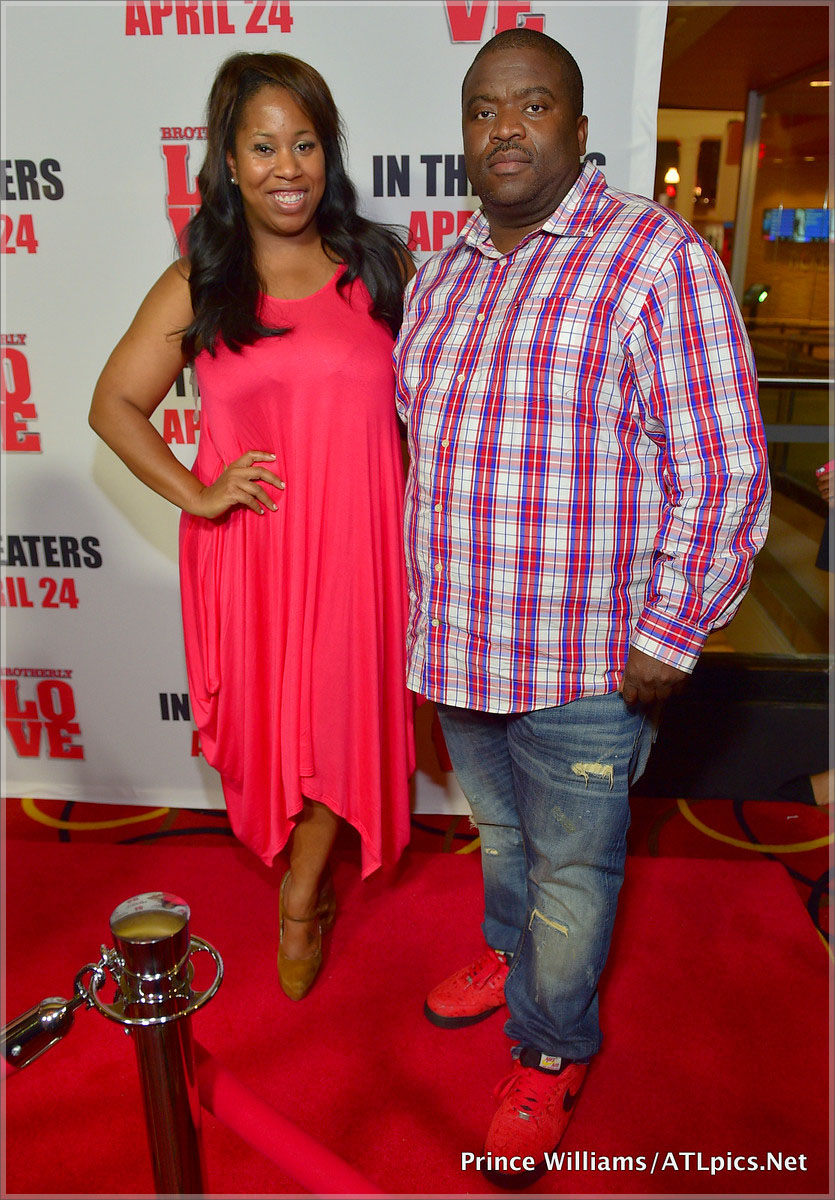 Atlanta's top publicist Nicole Garner (The Garner Circle PR) poses with the film's executive producer Jacob York.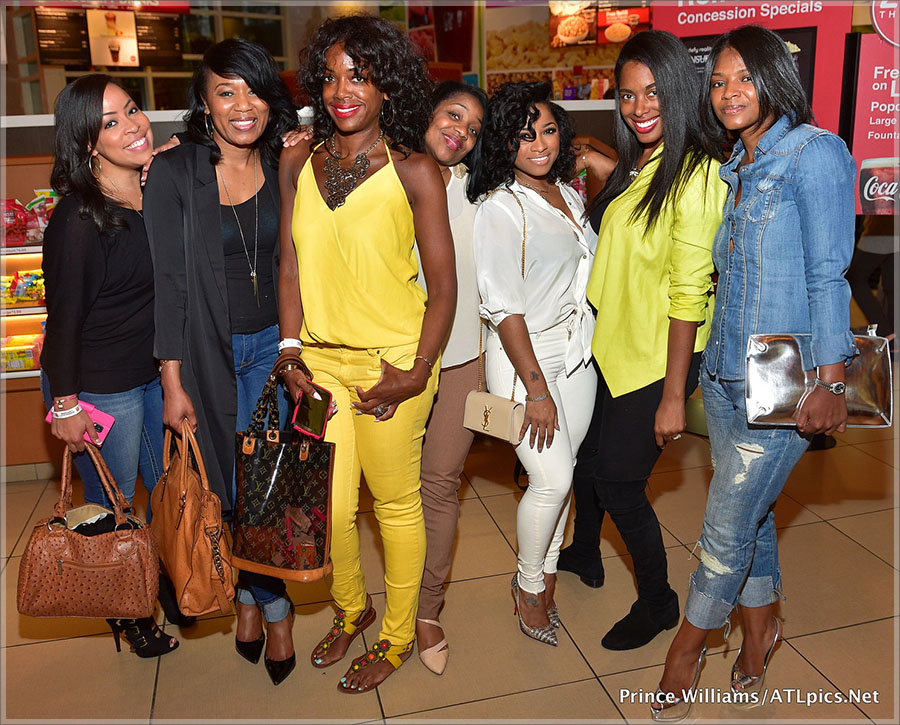 L-R: Guest, Angela Watts, Eboni Elektra, Lisa Nelson, Toya Wright, Nicole Brown, Crystal Betts.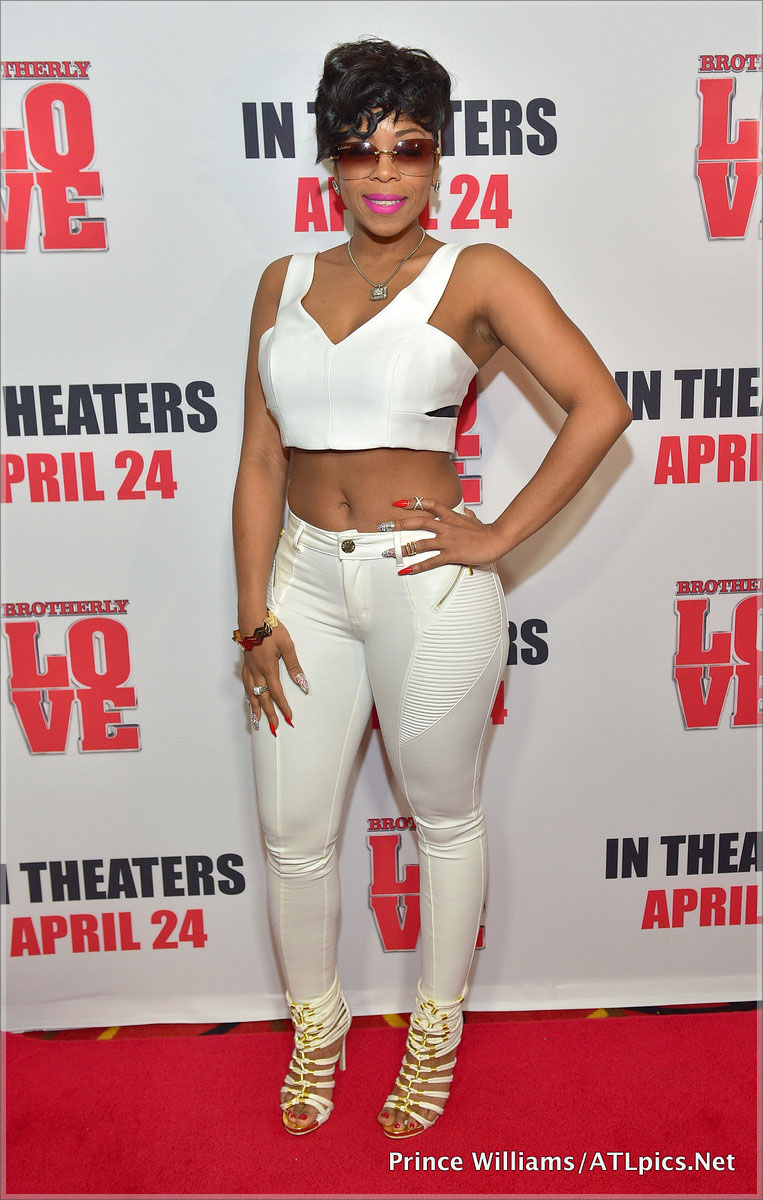 Reality TV star Shay "Buckeey" Johnson is also cast in the film. She has lost weight and looks great.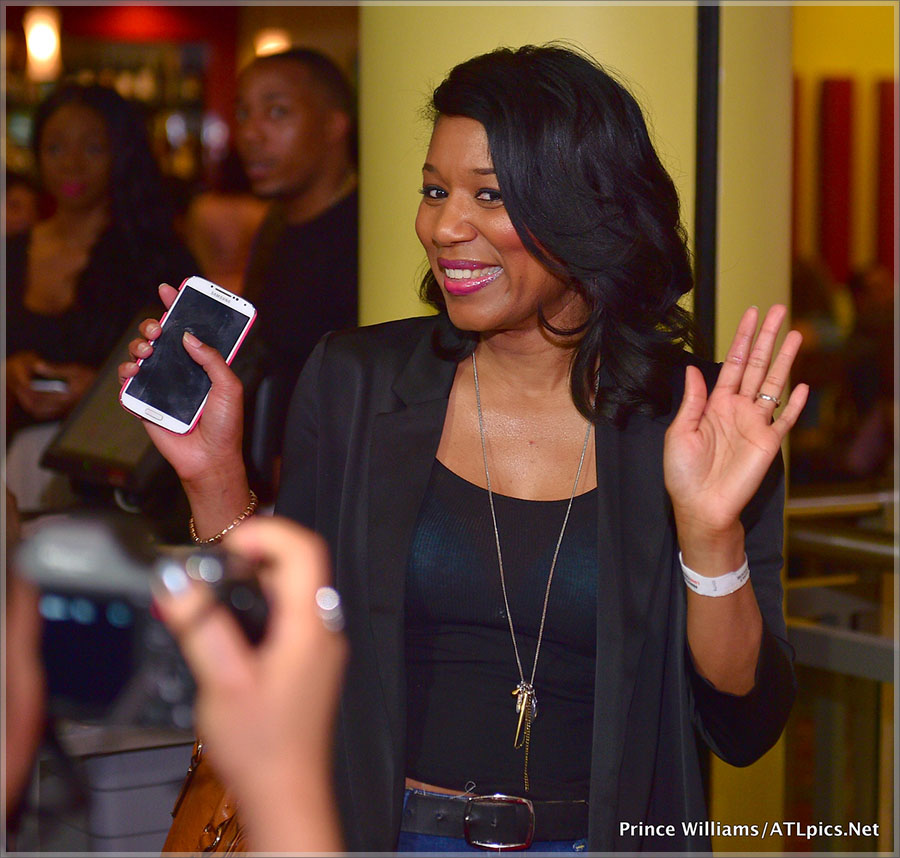 Angela Watts is one of Atlanta's top publicists.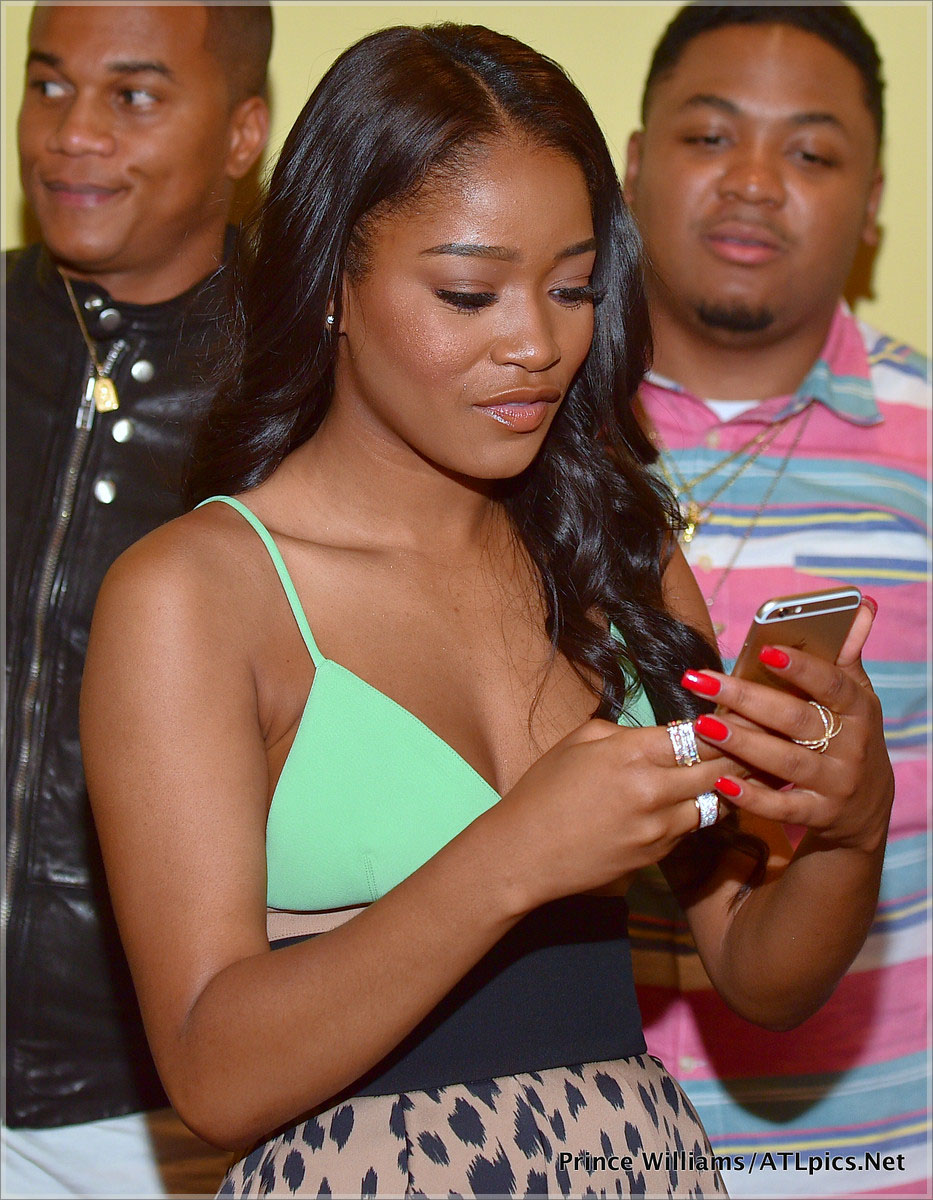 Keke Palmer checked her phone frequently on the red carpet.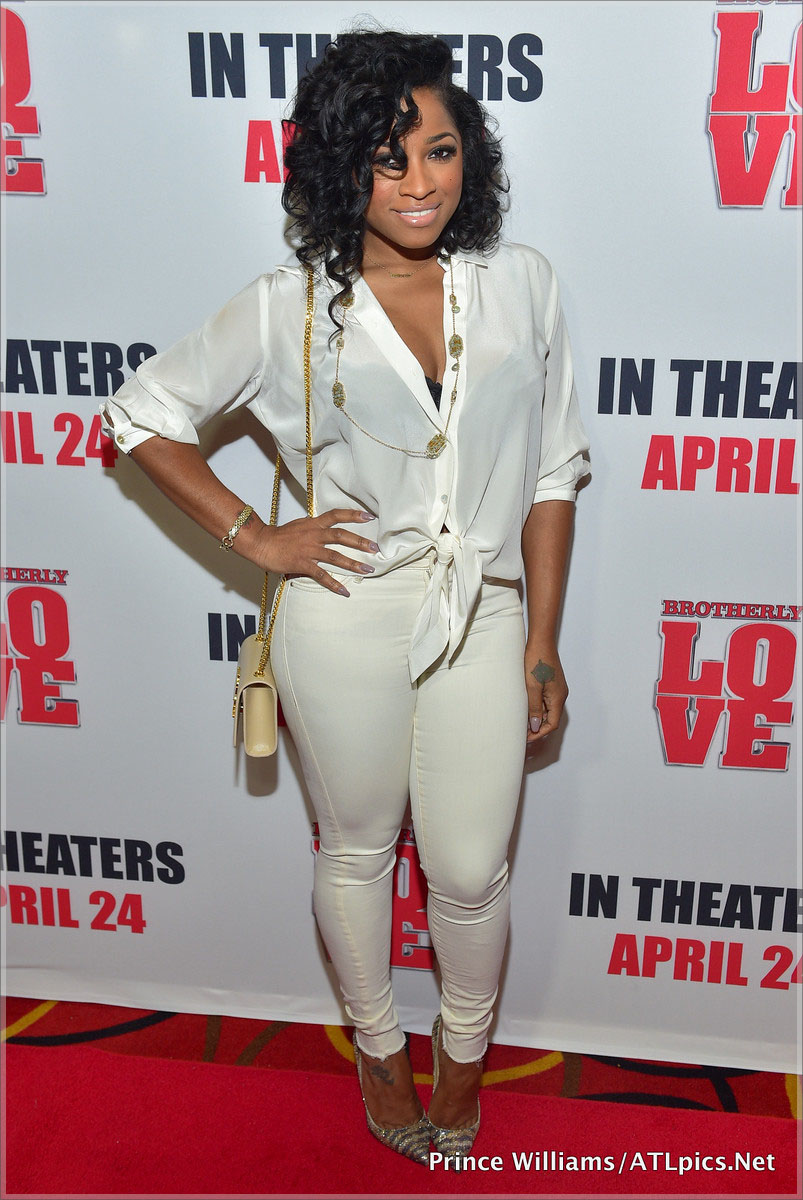 Toya Wright posed on the red carpet.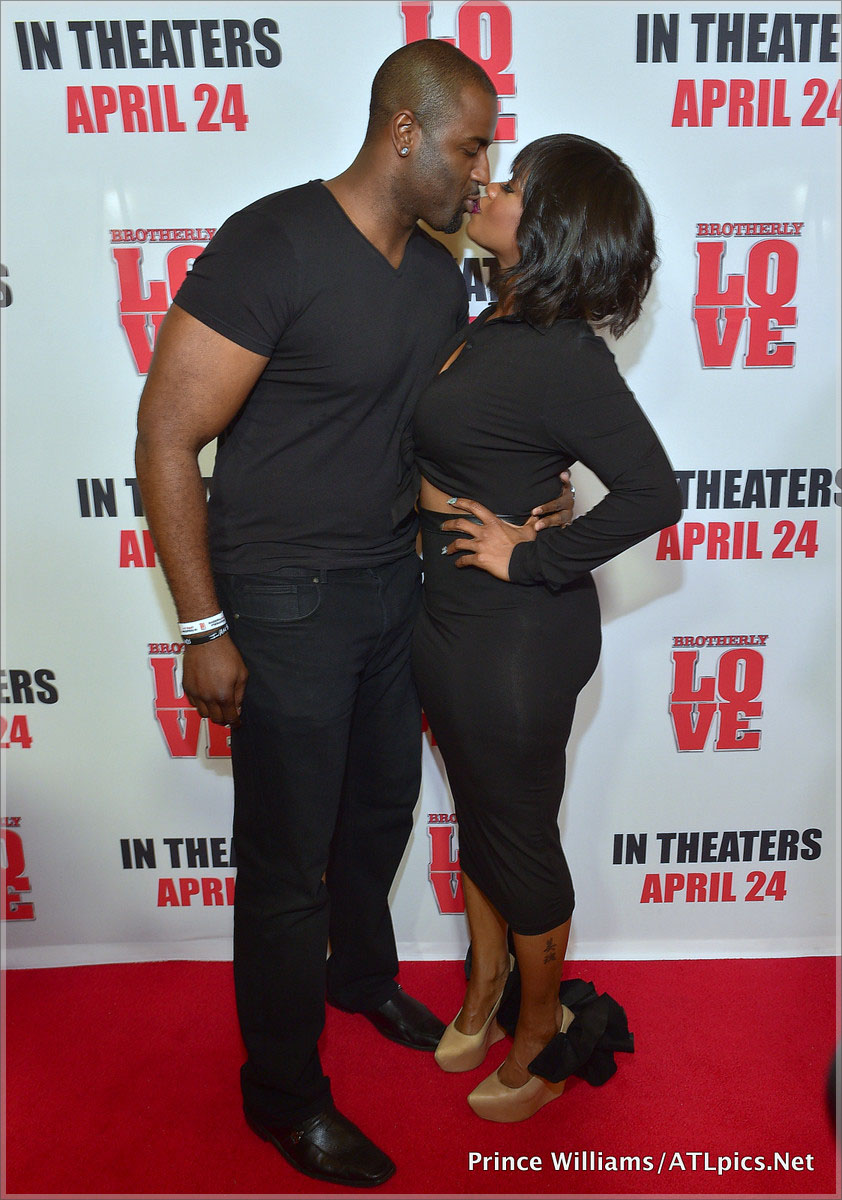 Reality personalities Christina Johnson and her beau Willie Jamal Wallace (Atlanta Ex's) kiss for the cameras. Black Love is beautiful!
Thanks to celebrity photographer Prince Williams of ATLpics.Net for the photos!