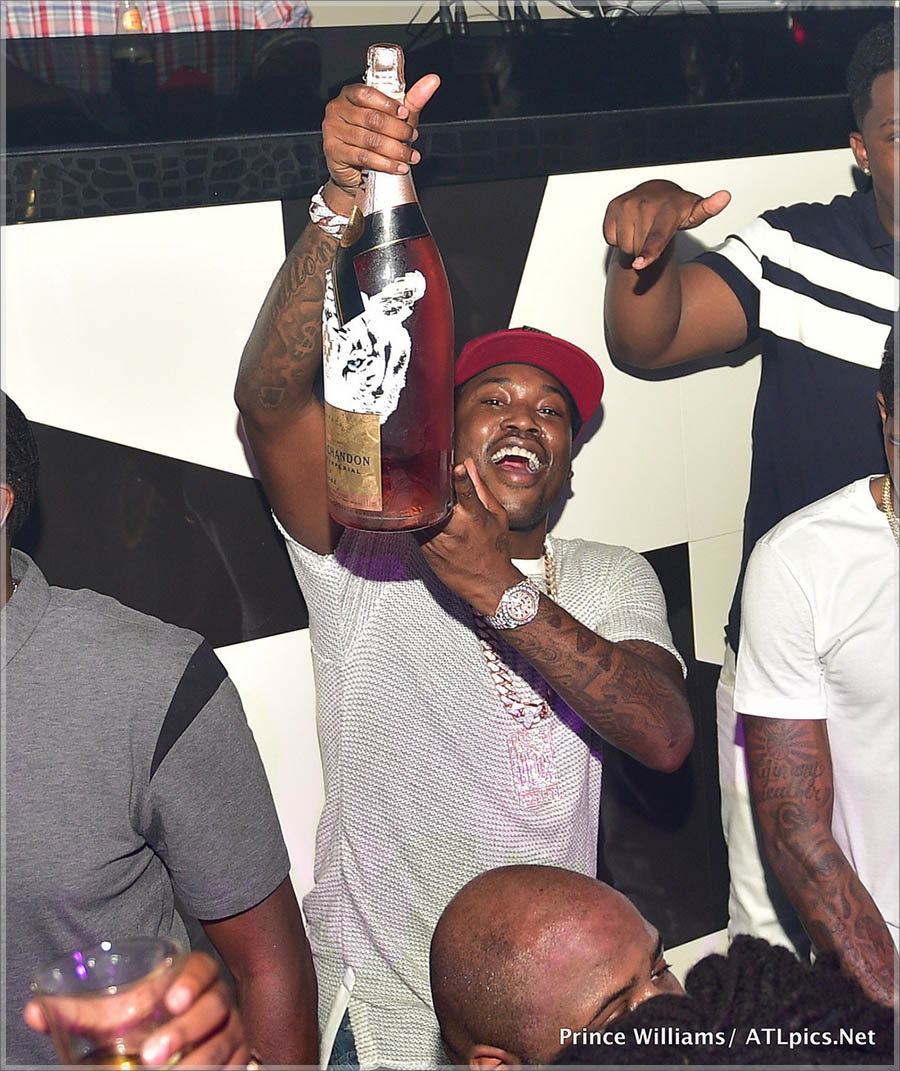 Last Night, rapper Meek Mill held his album release party at The Gold Room in Atlanta. Mill celebrated his 1st #1 album on the Billboard charts.
Photos by Prince Williams/ATLPics.net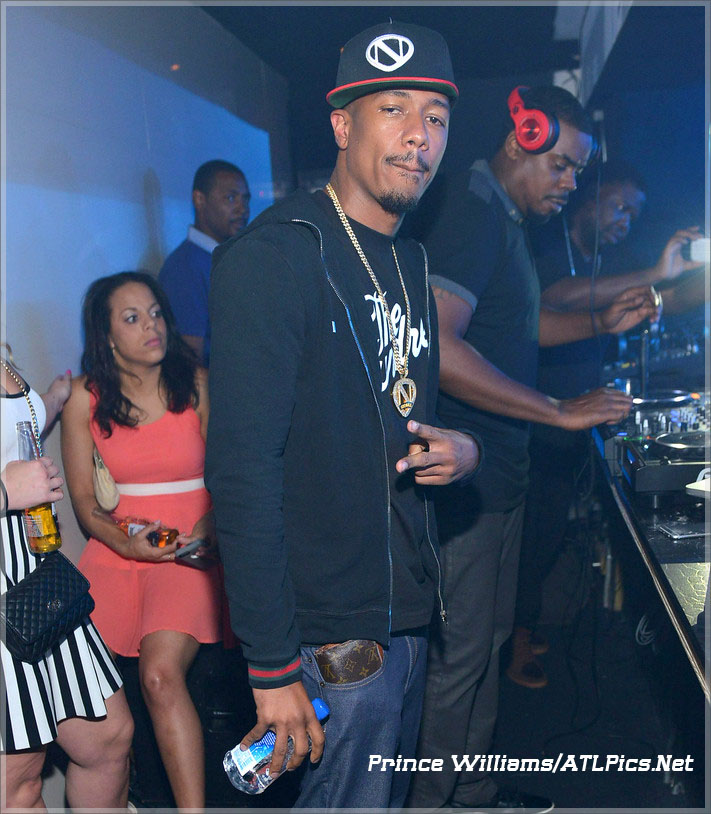 Invited celebrity guests included multi-media magnate Nick Cannon (pictured above), rapper 2 Chainz, rapper Yung Thug, ex con Lil Boosie, Toronto Raptors guard Lou Williams, music producer Bryan Michael Cox, and other local stars.
Gold Room Thursdays is sponsored By Ag Entertainment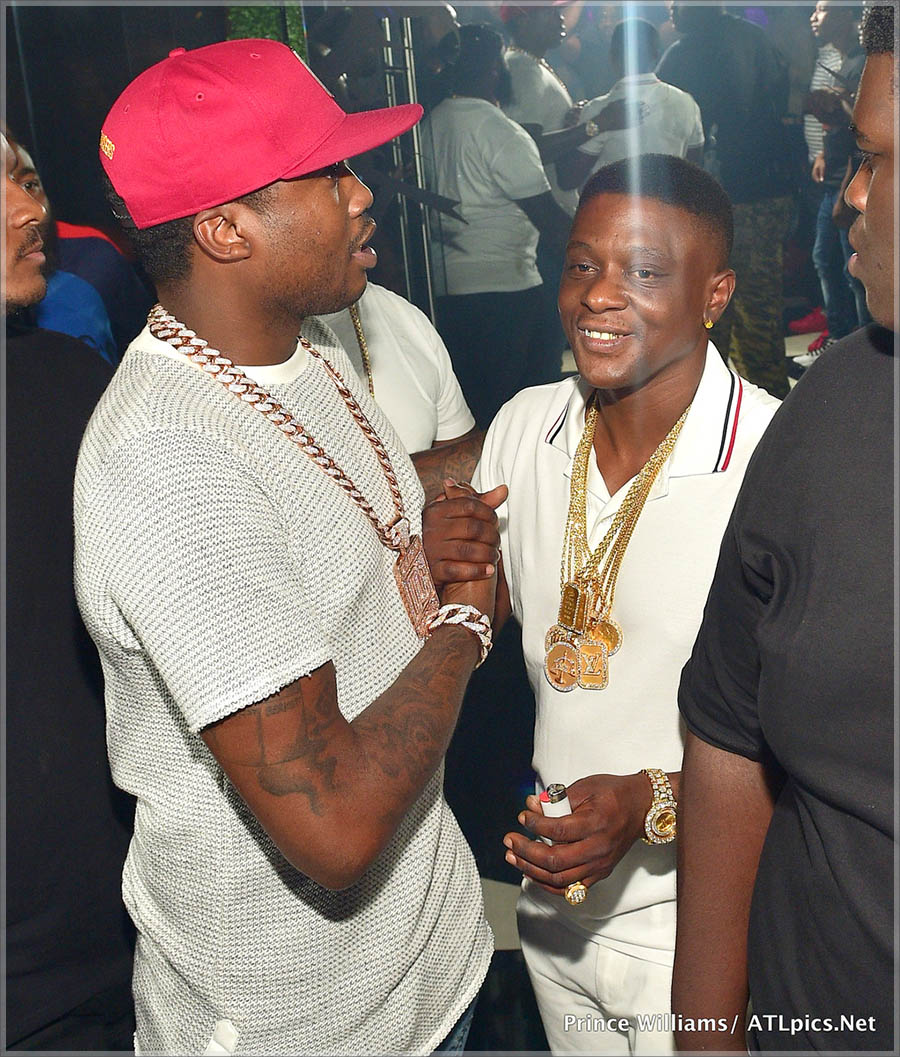 Mill's girlfriend, rapper Nicki Minaj, stayed home. She was probably relieved to have time to herself. Have you noticed how uncomfortable she looks in all of their photos together? Almost like she knows she made a mistake but she has to endure him to save face. Especially now since her ex-boyfriend Safaree Samuel bounced back with a Amber Rose doppelgänger who makes Nicki look like a dime store mannequin.
Mill is pictured above left with rapper Lil Boosie.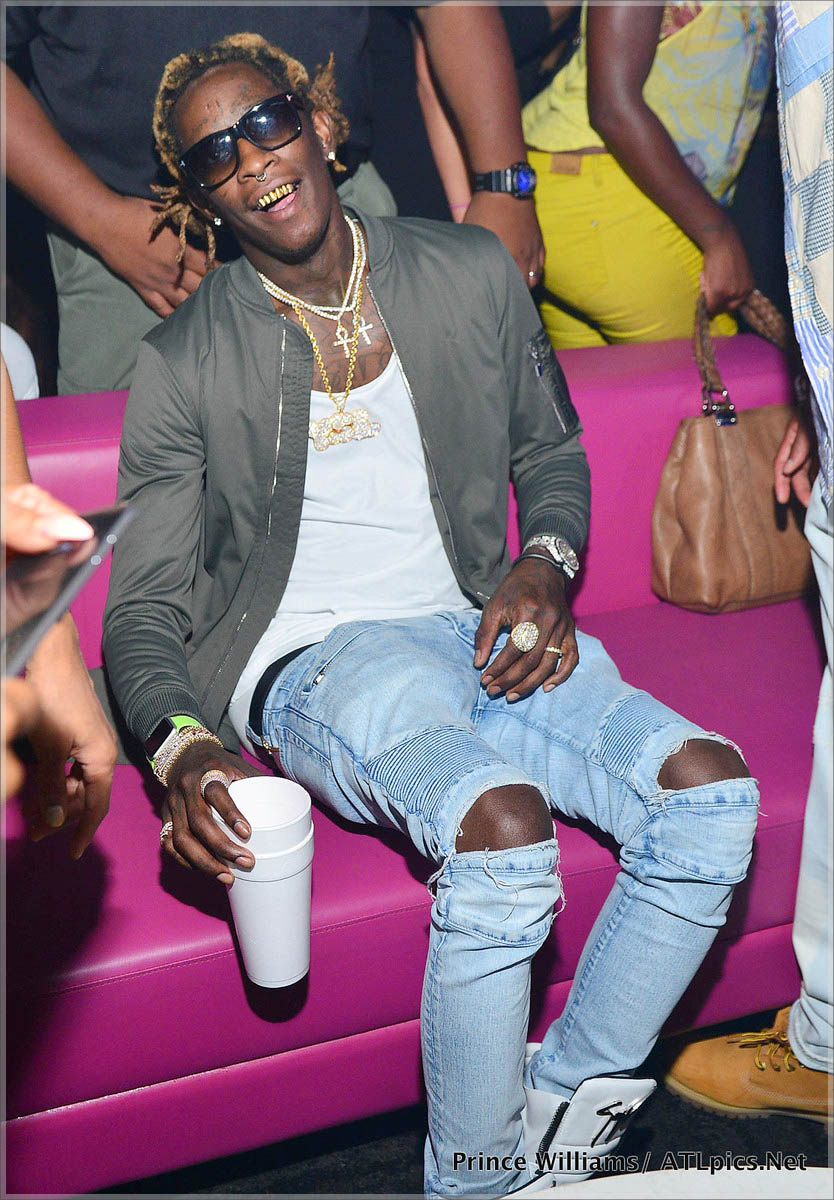 Young Thug in the VIP getting his drink on.
Photos by Prince Williams/ATLPics.net