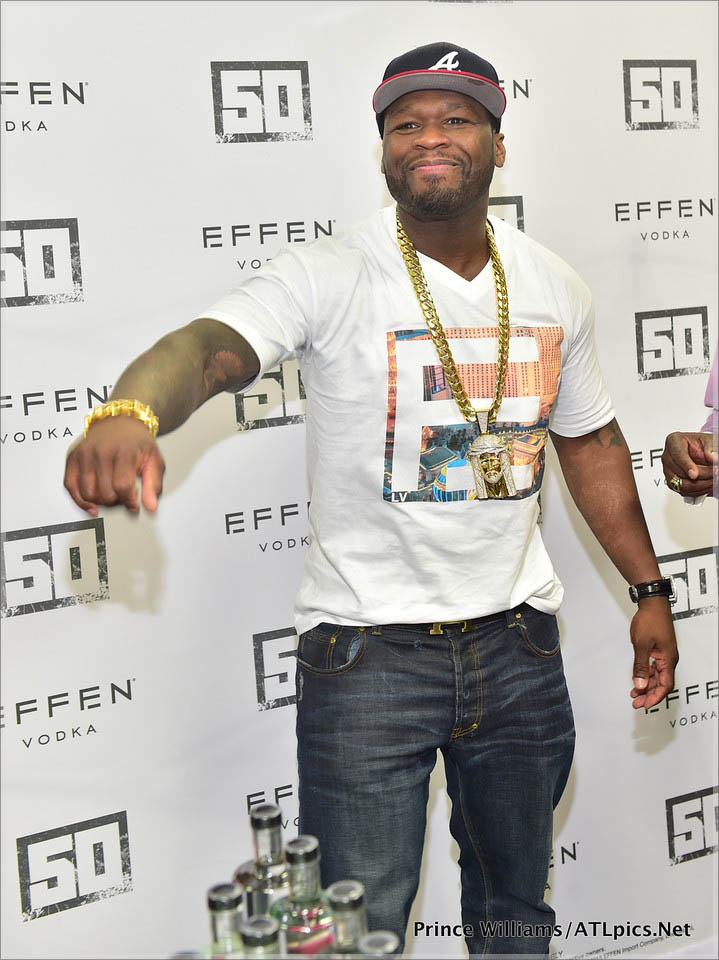 Rapper 50 Cent was in Atlanta today hawking bottles of Effen Vodka to help raise cash to pay off the $7 million debt he owes to rapper Rick Ross' baby mama.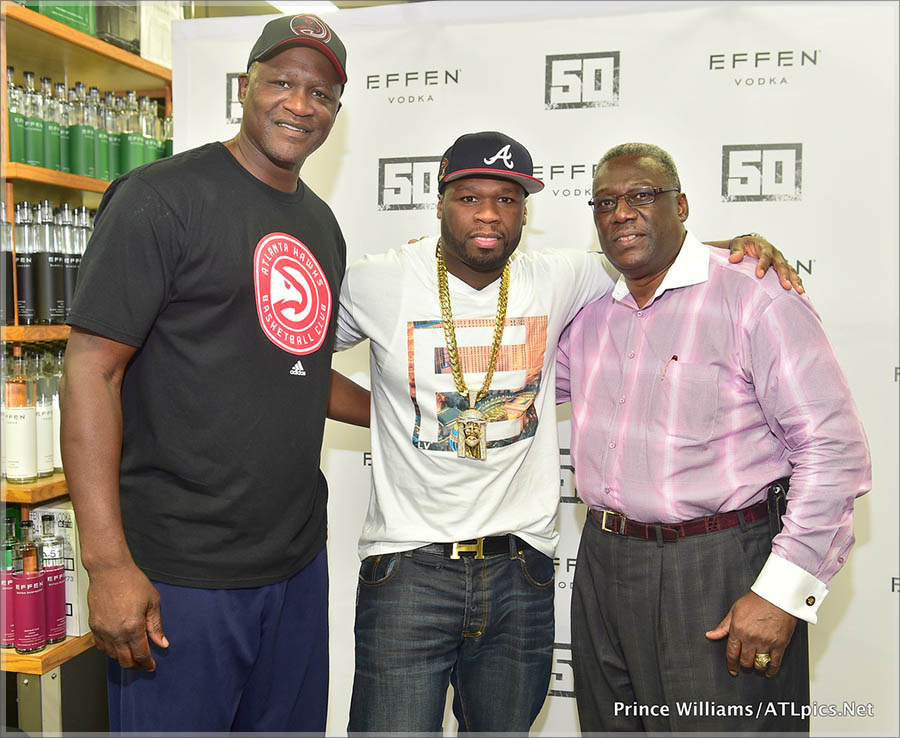 Posing for pictures with 50 Cent at the Sigman Bottle Shop in Conyers was NBA Hall of Famer Dominique Wilkins, left.
Fiddy filed bankruptcy last month after a jury awarded Lastonia Leviston $7 million in her lawsuit against Jackson for posting her sex tape online.
The rapper, whose real name is Curtis J. Jackson III, asked a bankruptcy judge to keep the mount he is paid to endorse Effen Vodka private.
He said the contract he signed with the Holland liquor company has a confidentiality provision that prevents him from disclosing how much money he is paid to endorse the product.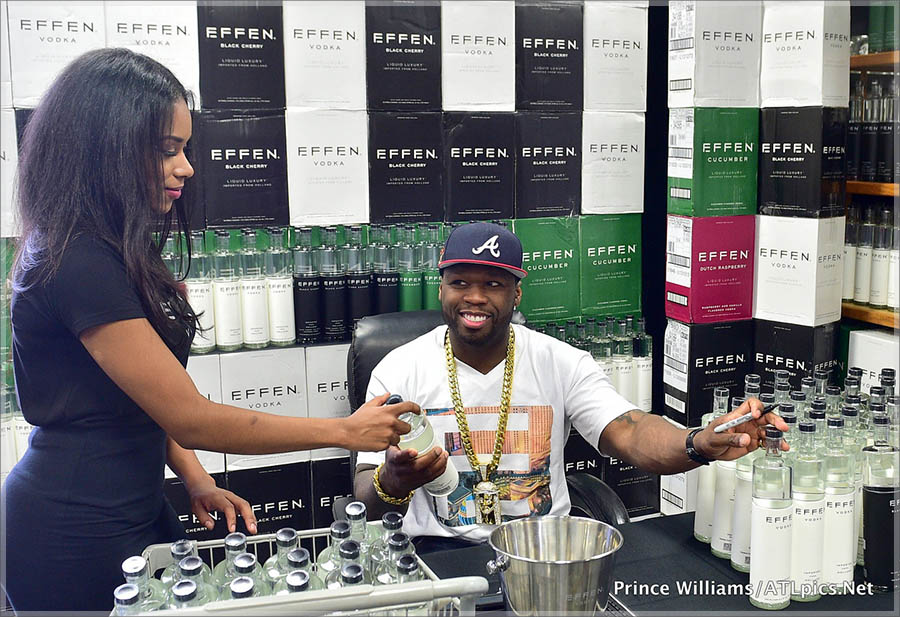 "That contract is one of the significant ways that the debtor intends to pay back his creditors, and that contract must be protected so that the income stream that it generates for the debtor is preserved," Jackson's lawyer wrote in a motion to the judge.
Jackson previously told the bankruptcy court he earned a modest monthly income of $184,000. He arrived at that figure after subtracting the significant losses from his other business ventures.
Jackson previously swore under oath that his flashy lifestyle was fake and that all his luxury cars are rented.
Jackson also owes Sleek Audio $18 million in another lawsuit settlement.
In addition to hawking the vodka, Jackson is hoping to rent out his sprawling 51-room Farmington mansion to raise money.
More from Sandrarose.com:

Photos by Prince Williams/ATLPics.net