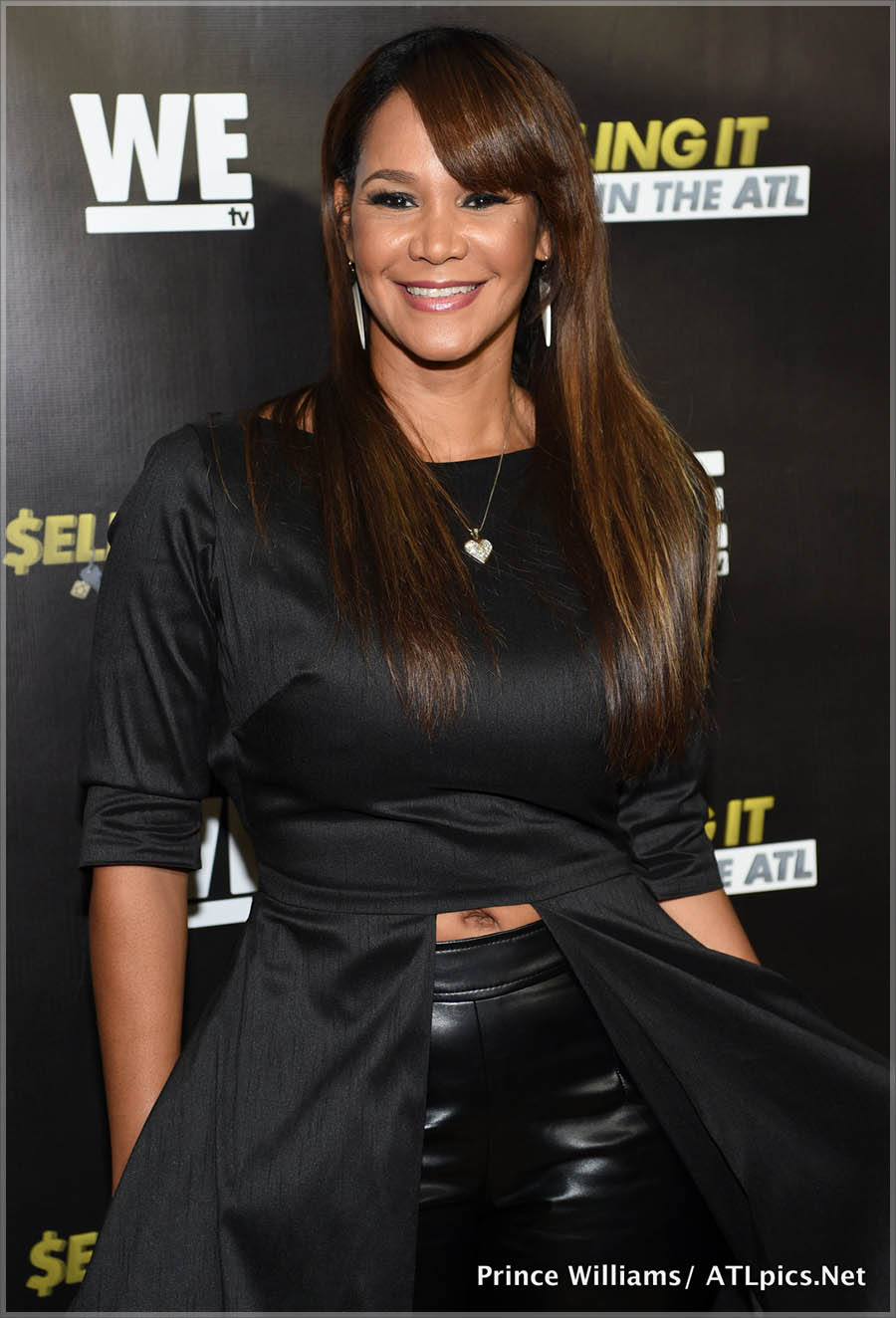 Celebrity photographer Prince Williams of ATL Pics attended last night's premiere of WeTV's new reality TV series "Selling it in The ATL." Spotted on the red carpet were local celebs Kandi Burruss, Cynthia Bailey, Carl Payne, Cynne Simpson, Phaedra Parks, Mimi Faust, Deborah "Momma Dee" Bryant, Sheree Whitfield, and more.
Photos by Prince Williams/ATLPics.net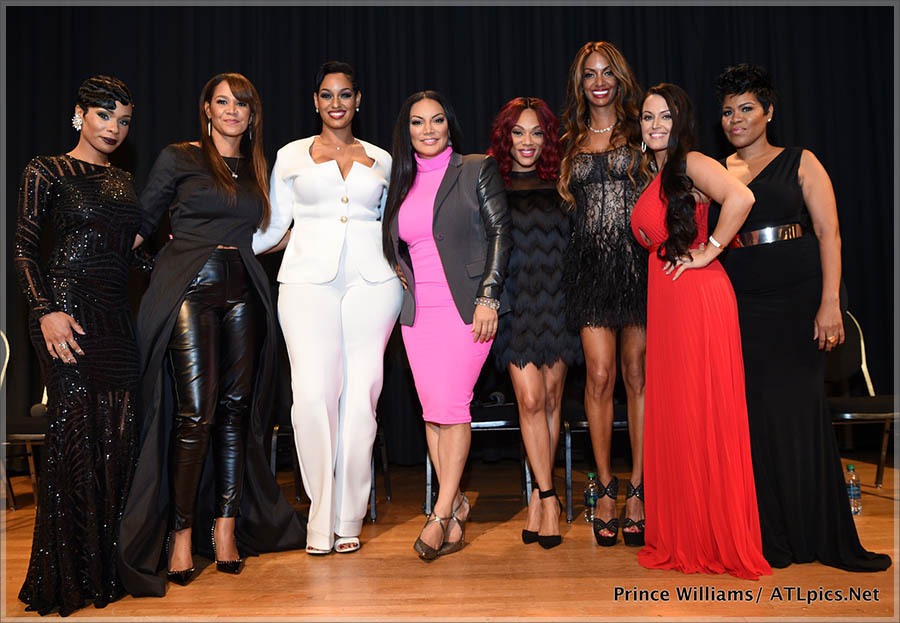 The show centers around a group of "high-end" real estate brokers, which Atlanta has no shortage of.
The cast members are: Chrishena Stanley, A'lana Banks, Gwen Boyd Moss, Sarah Lowe, Okevia Wilson, Tahlia Brown, and Jae Christian.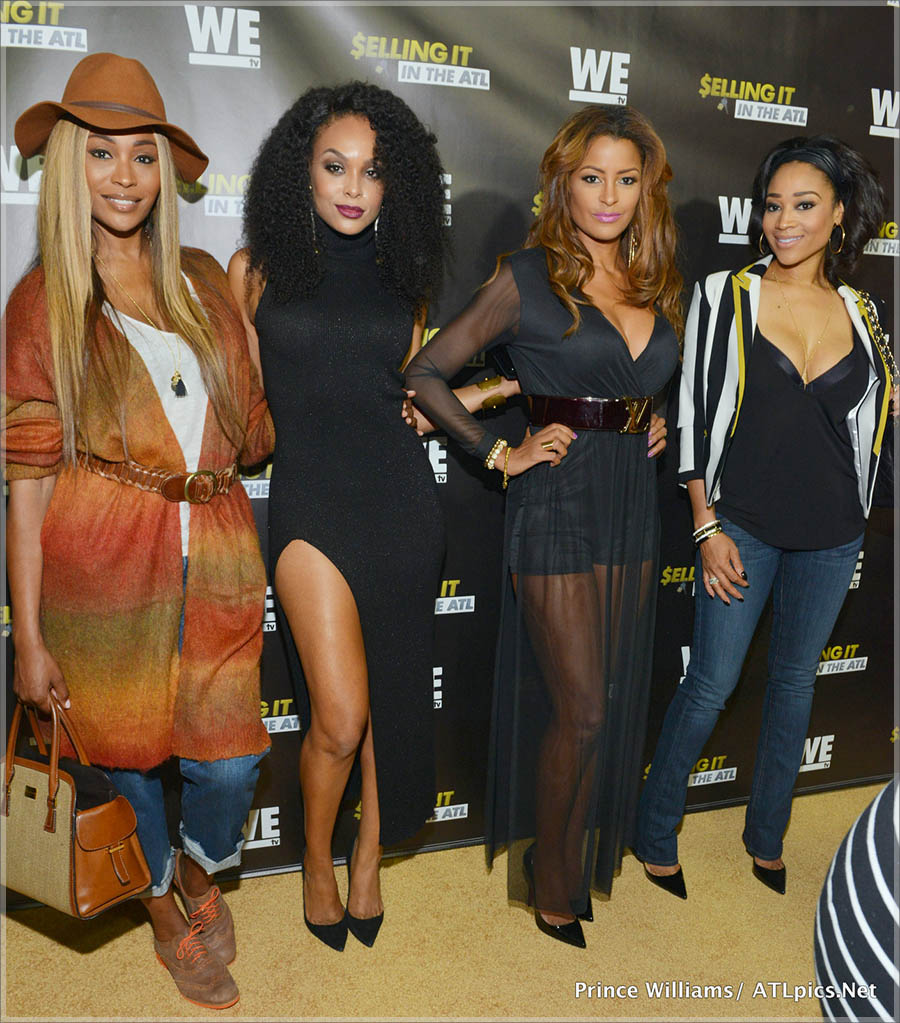 The show is a spin-off of WeTV's "Cutting it in The ATL," a show about a group of Atlanta hairstylists.
One real estate agent to emerge early from the pack is Gwen Boyd Moss, the ex-wife of former NBA player Damon Stoudemire.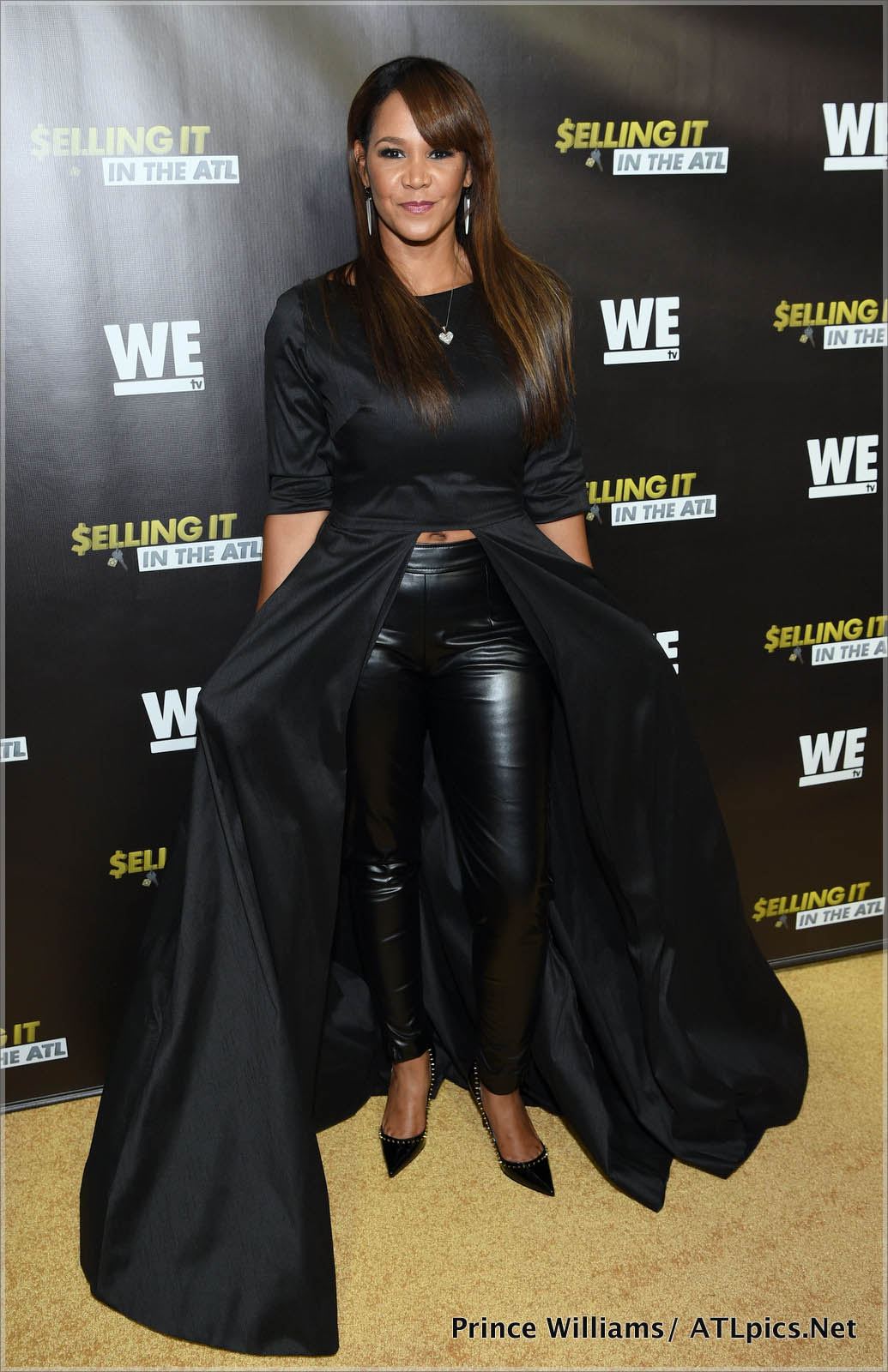 According to blogger Funky Dineva, Gwen and the other cast members are a mess — literally and figuratively.
"Chile at one of the taping's last week, they say one of the cast-members pulled up in a Nissan Sentra and got out looking like a raggamuffin. Another one of the real estate agents is bootleg, and helps drug dealers and people with bad credit rent condos with no verification, and they say one of the shows main characters Gwen Boyd-Moss keeps a nasty house."
Dineva went on to describe Gwen's "mismatched furniture from Aaron's Rents" and her swimming pool that hadn't been cleaned since March.
Gwen was profiled in the Atlanta Journal-Constitution on Tuesday. She lives with a 20-year-old son, Jojo, who suffers from schizophrenia and autism. Jojo also hears voices in his head.
Click here to read the full article.
Gwen's bestie, Sheree Whitfield, is an executive producer on the show. Whitfield is credited with assembling the cast. She also collects a paycheck from her recurring role on this season's Real Housewives of Atlanta.
Will you watch "Selling it in The ATL"?
Photos by Prince Williams/ATLPics.net