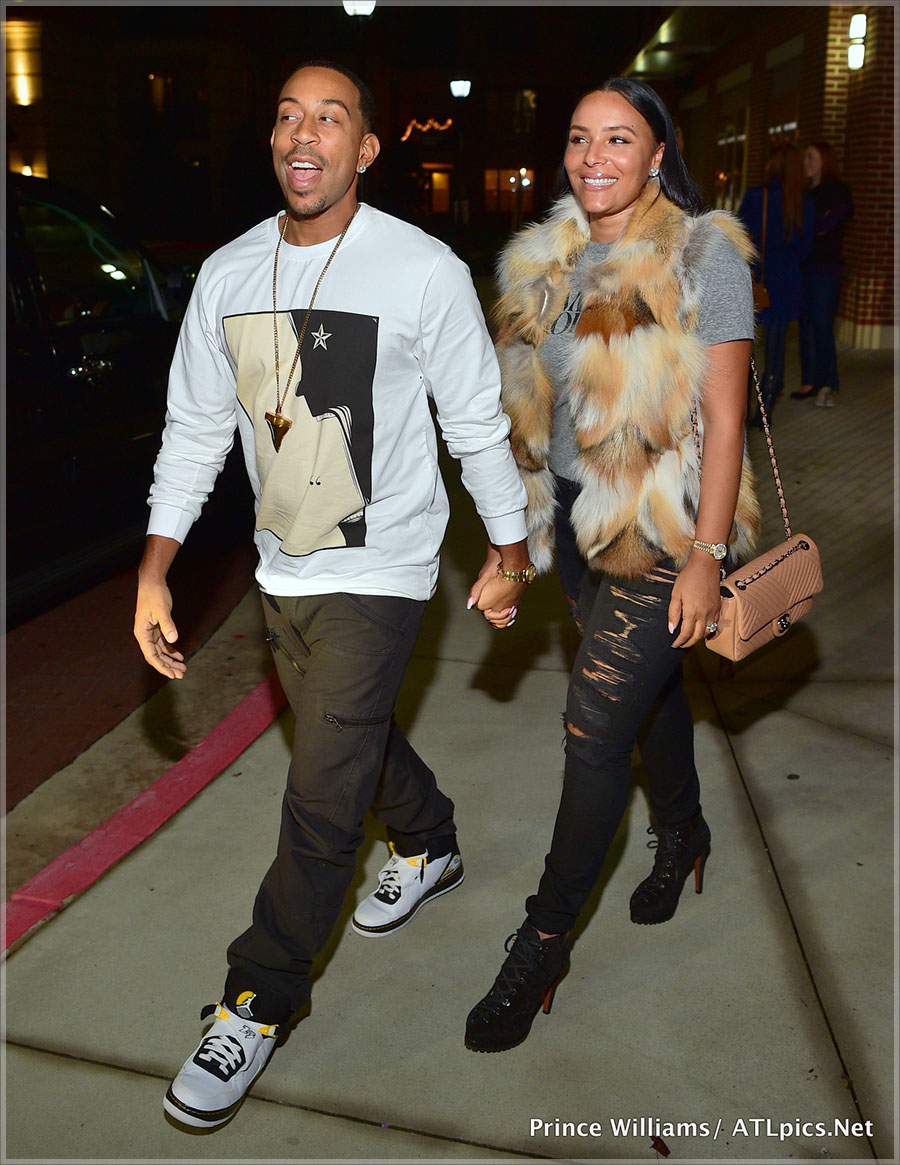 Rap mogul Christopher "Ludacris" Bridges and his wife, Eudoxie "Fab" Bridges, attended the Atlanta screening for Will Smith's new movie Concussion at CinéBistro at Town Brookhaven's fine dining theater.
The Power couple recently returned from an exotic vacation in the Maldives.
Photo by Prince Williams/ATLPics.net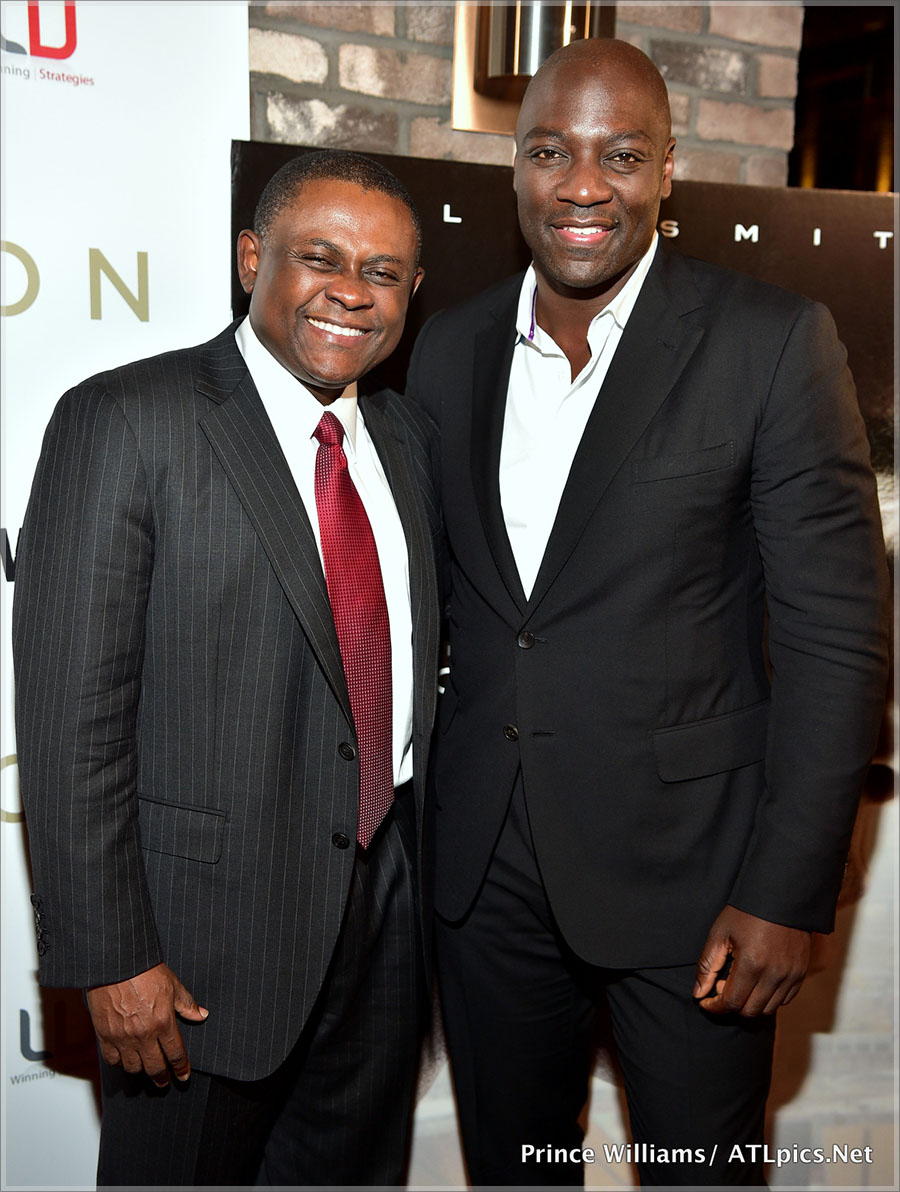 Actor Adewale Akinnuoye-Agbaje, right, is pictured with Dr. Bennet Omalu, who inspired the movie and was a paid consultant during filming. Dr. Omalu is played by Will Smith in the movie.
Akinnuoye-Agbaje plays former NFL safety Dave Duerson who died in 2011 from a self-inflicted gunshot wound at age 50. Duerson suffered from dementia, a degenerative brain disorder characterized by memory loss, confusion and depression.
Dr. Bennet Omalu is a forensic pathologist who has been dubbed the 'Concussion doctor' by the NFL. Omalu performed autopsies on deceased football players and determined their dementia and other degenerative brain diseases were caused by hard hits on the football field.
"This is an important, extremely timely movie," Akinnuoye-Agbaje told the AJC.com. "It's important that the public is aware of the risks. It's a cautionary tale. Hopefully everyone embraces it message to make a game we all love safer."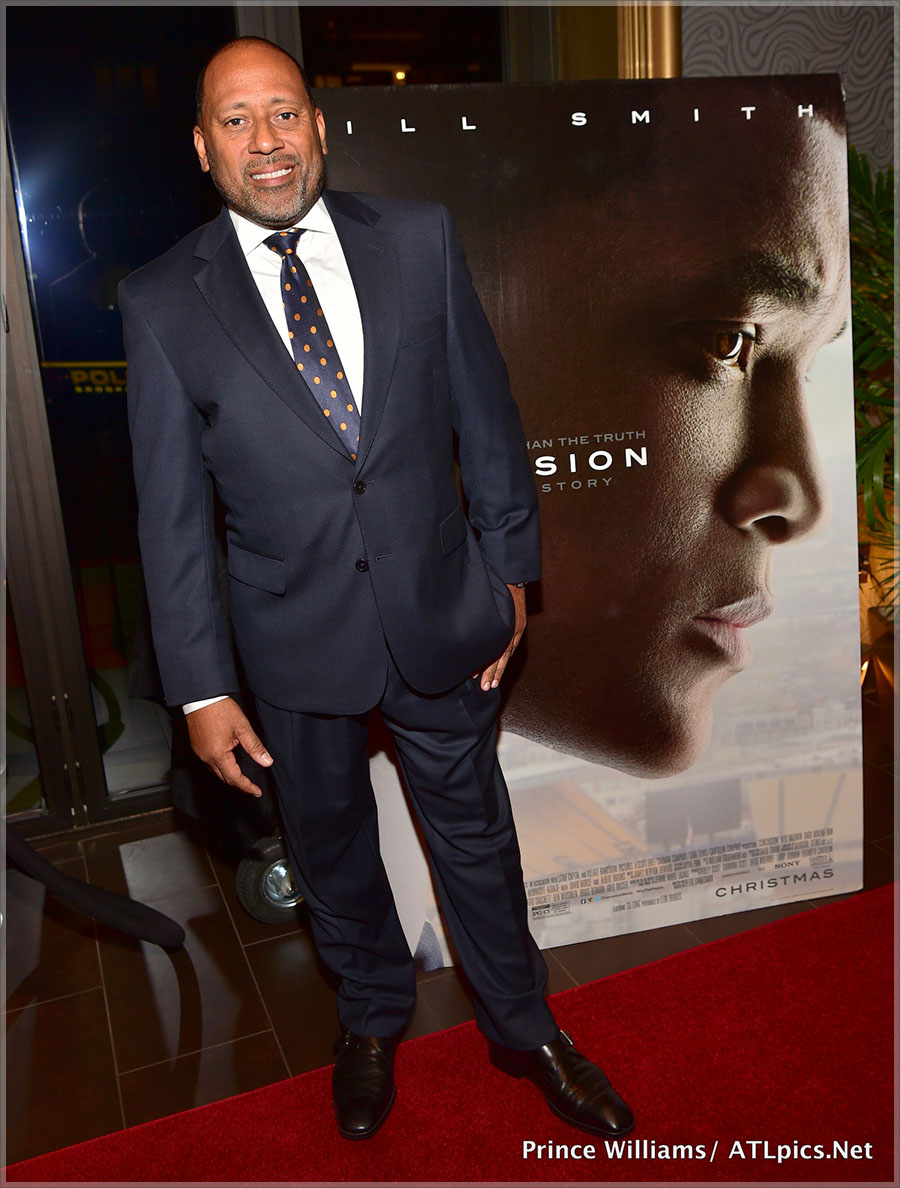 Other invited guests included radio legend Frank Ski and the executives of Enugu Men's Club of Atlanta (group shot).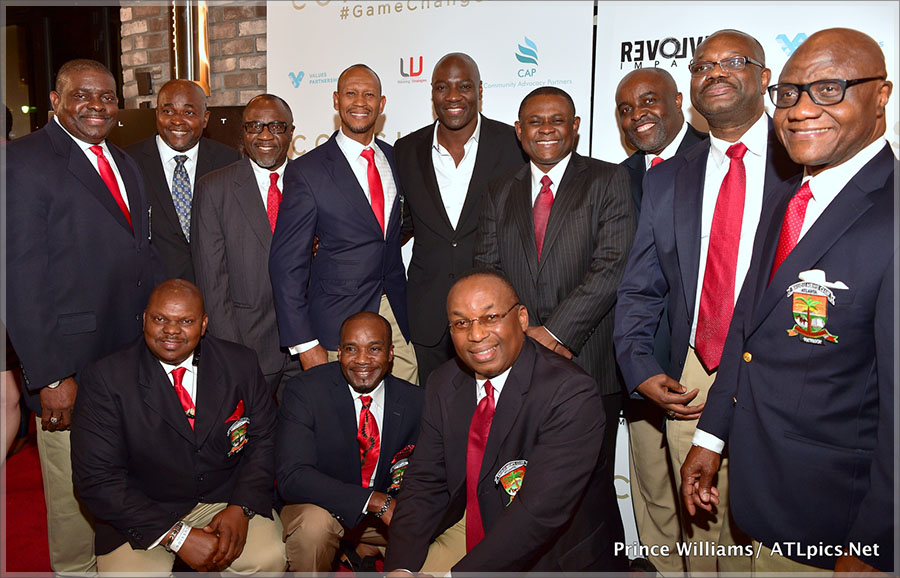 Photos by Prince Williams/ATLPics.net