A-listers Rita Ora, Halle Berry, and Usher Raymond were seen running errands while dressed casually in their favorite designer denim. Yesterday, Khloe Kardashian announced she was launching her own denim line in October.
Photos: WENN.com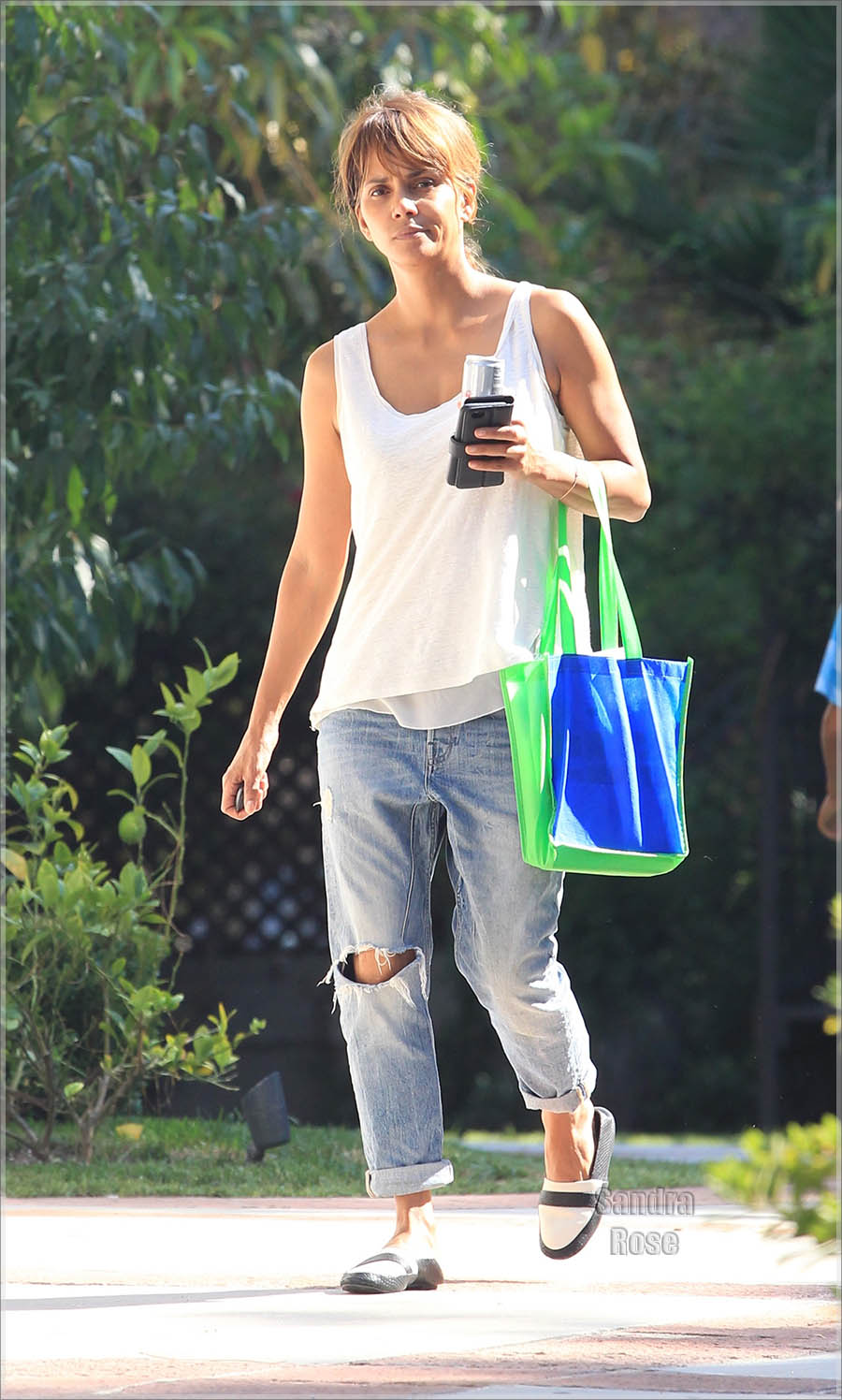 Halle Berry went makeup-free while running errands in Beverly Hills on Wednesday. The 50-year-old actress was seen wearing a white vest top with ripped jeans which she accessorized with B&W loafers.
Photos: WENN.com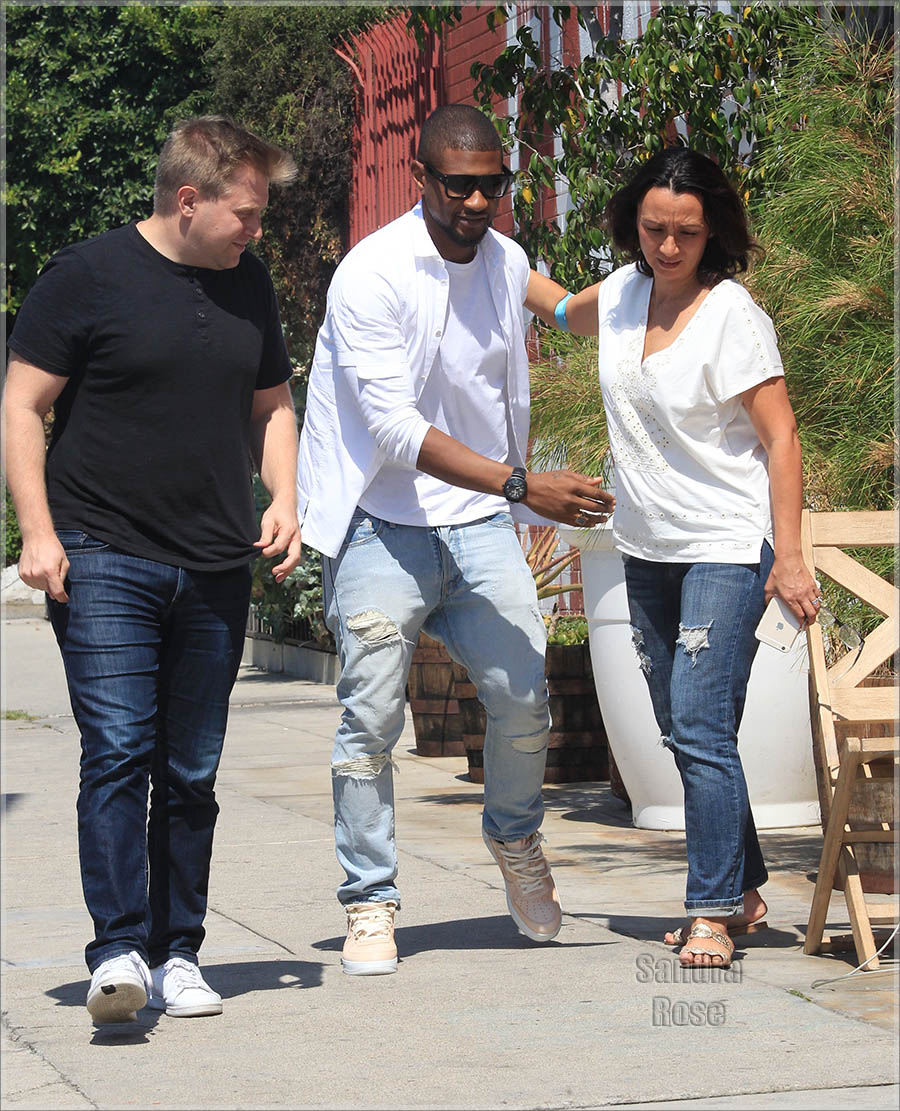 Usher was spotted arriving at a meeting in West Hollywood, California.
Photos: WENN.com
Talented British singer Rita Ora was seen leaving a recording studio in London, England. She was stylish in a red leather jacket with matching red beret, black Chanel purse, and ankle boots with stars motif.
Photos: Will Alexander/WENN.com