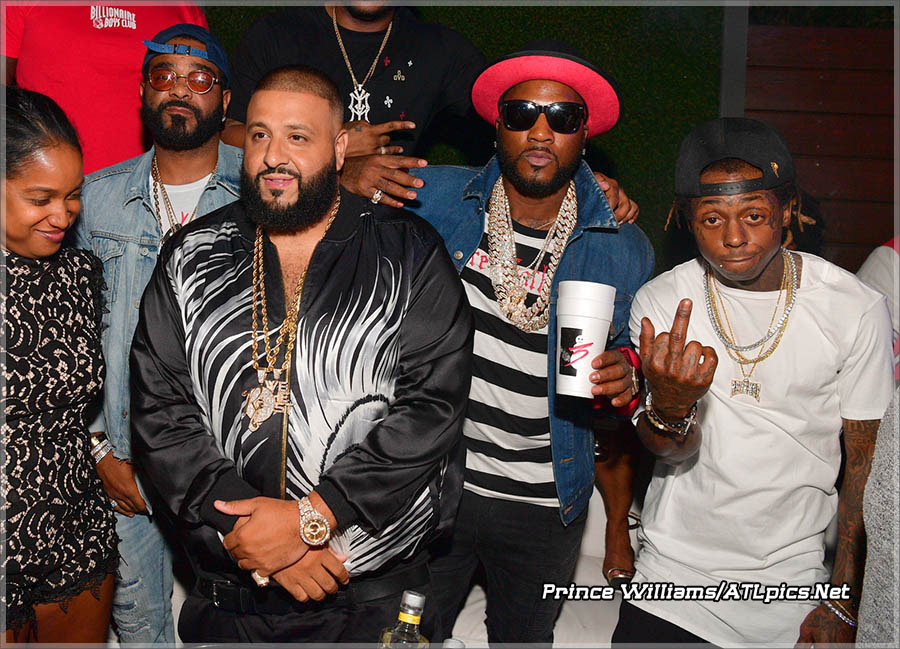 Compound Nightclub was lit for the BET Hip Hop Awards after party on Saturday in Atlanta. Invited guests included rappers Li'l Wayne, Jeezy, Jim Jones, DJ Khaled, Rick Ross, Fabolous Toya Wright,, and more.
Photo by Prince Williams/ATLPics.net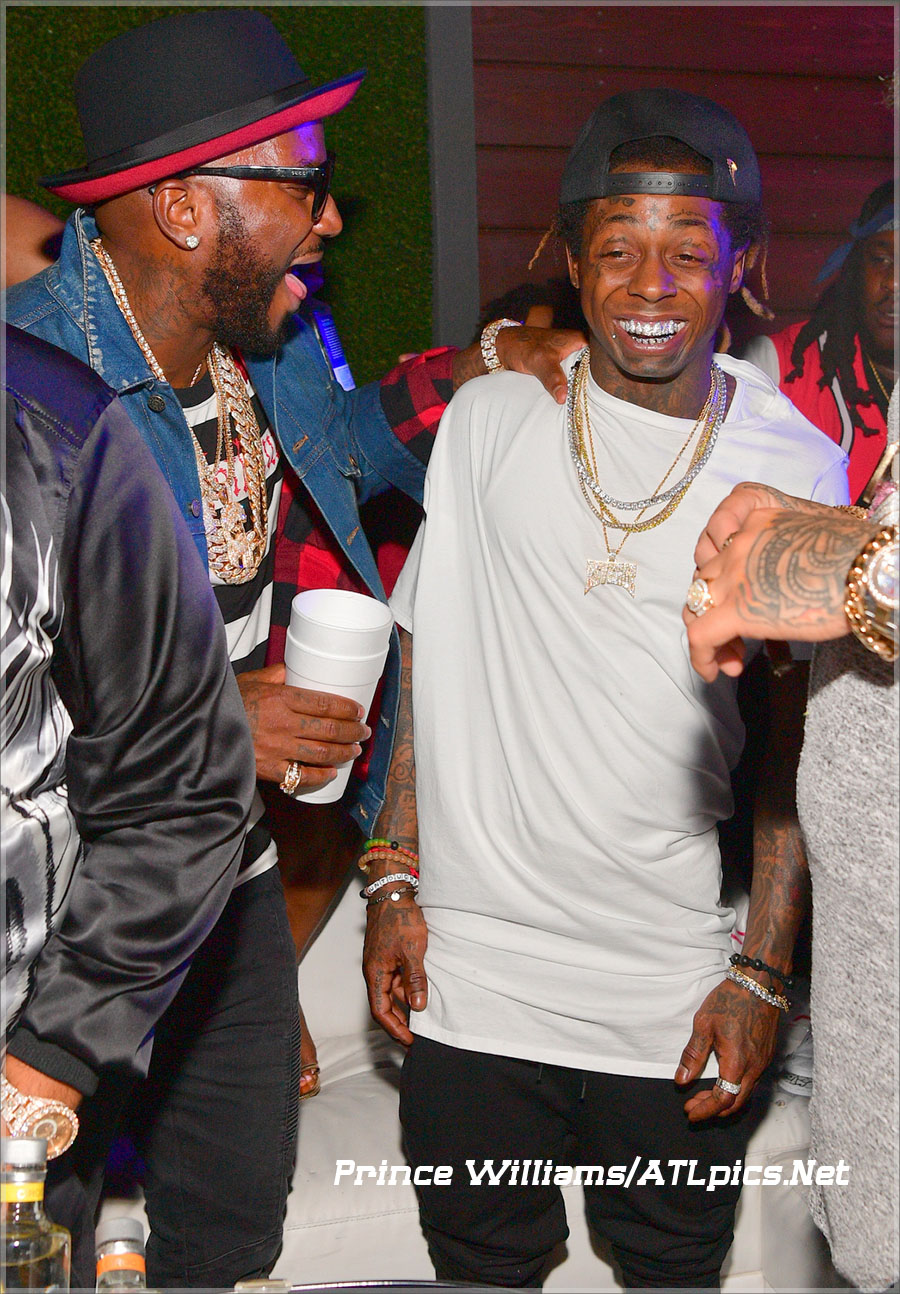 Li'l Wayne, right, was the guest of honor at the Compound. As you know, Wayne recently announced his retirement from the rap game after pranksters called 911 to report a shooting at his waterfront Miami mansion. Can you blame him for throwing in the towel? The music industry isn't what it used to be. Rappers today sound like they're sniffing helium gas.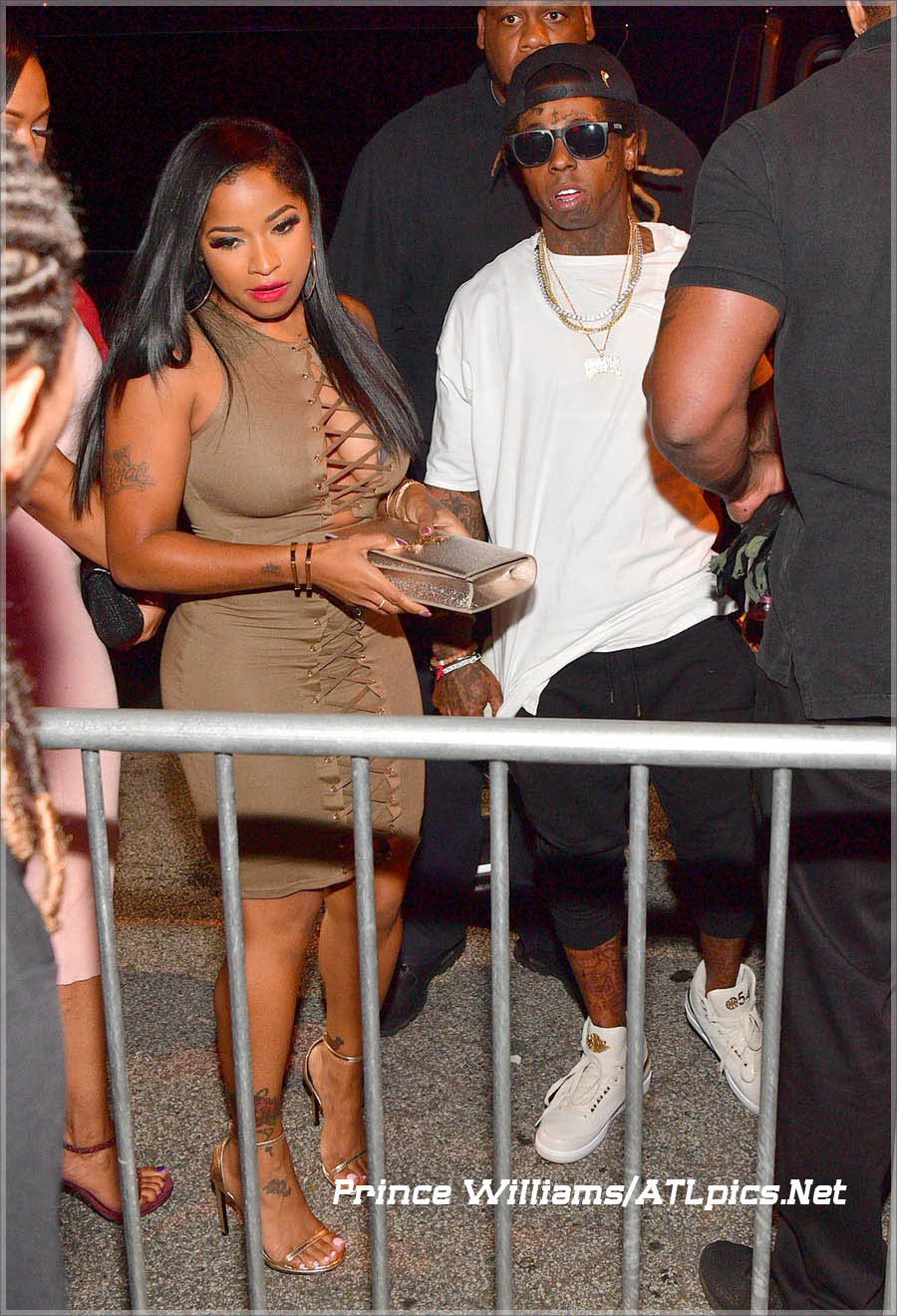 The 33-year-old rapper met up with one of his baby mamas, Toya Wright, to personally hand her the child support check for their 17-year-old daughter Reginae Carter. 2 more months to go and the checks will officially stop.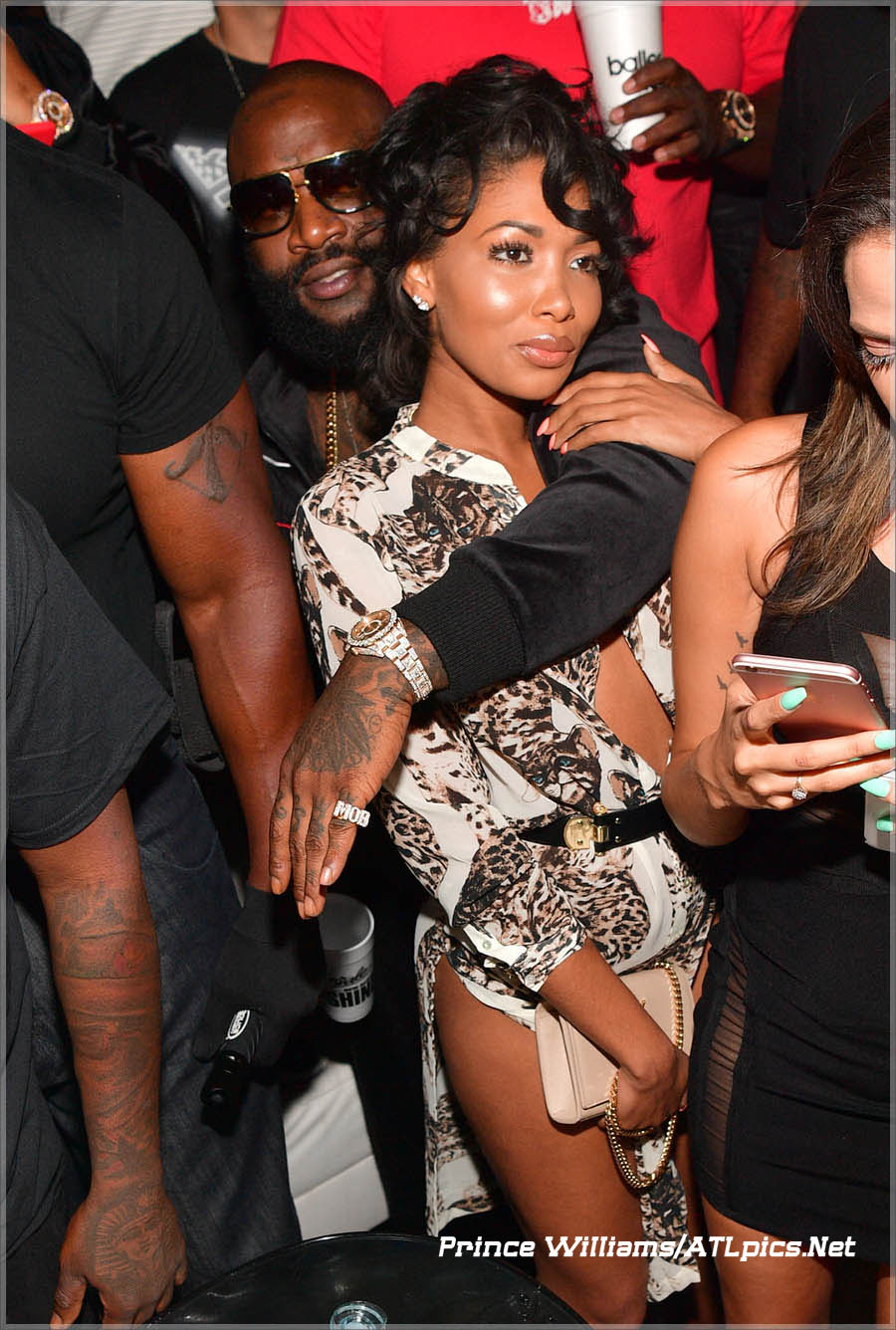 Rick Ross introduced his new lady friend. I'm told she's not an Instagram model. That was one of Ross's requirements for a new girlfriend: NO Instagram THOTS. She's a respectable lady. I think she's a school teacher.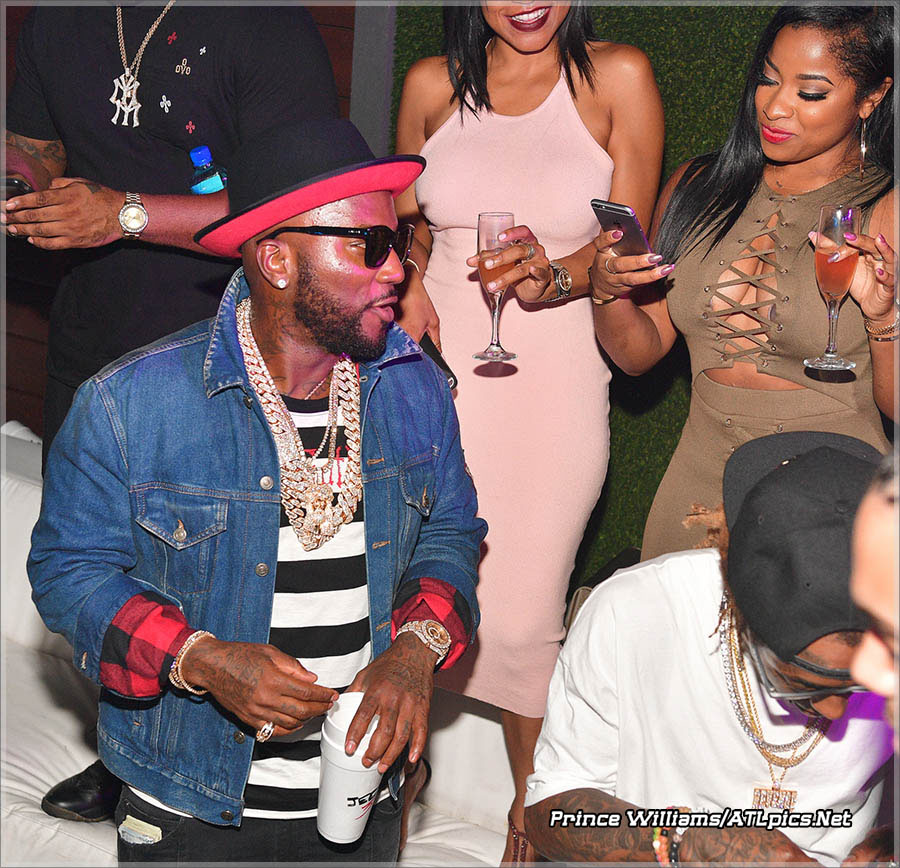 Jeezy and Toya are just friends. So don't start any false rumors.
Club promoter Chubby Baby, center, recently got married to his longtime girlfriend. Congratulations to them. She certainly put in her time. Chubby poses here with Jim Jones, left, and Li'l Wayne.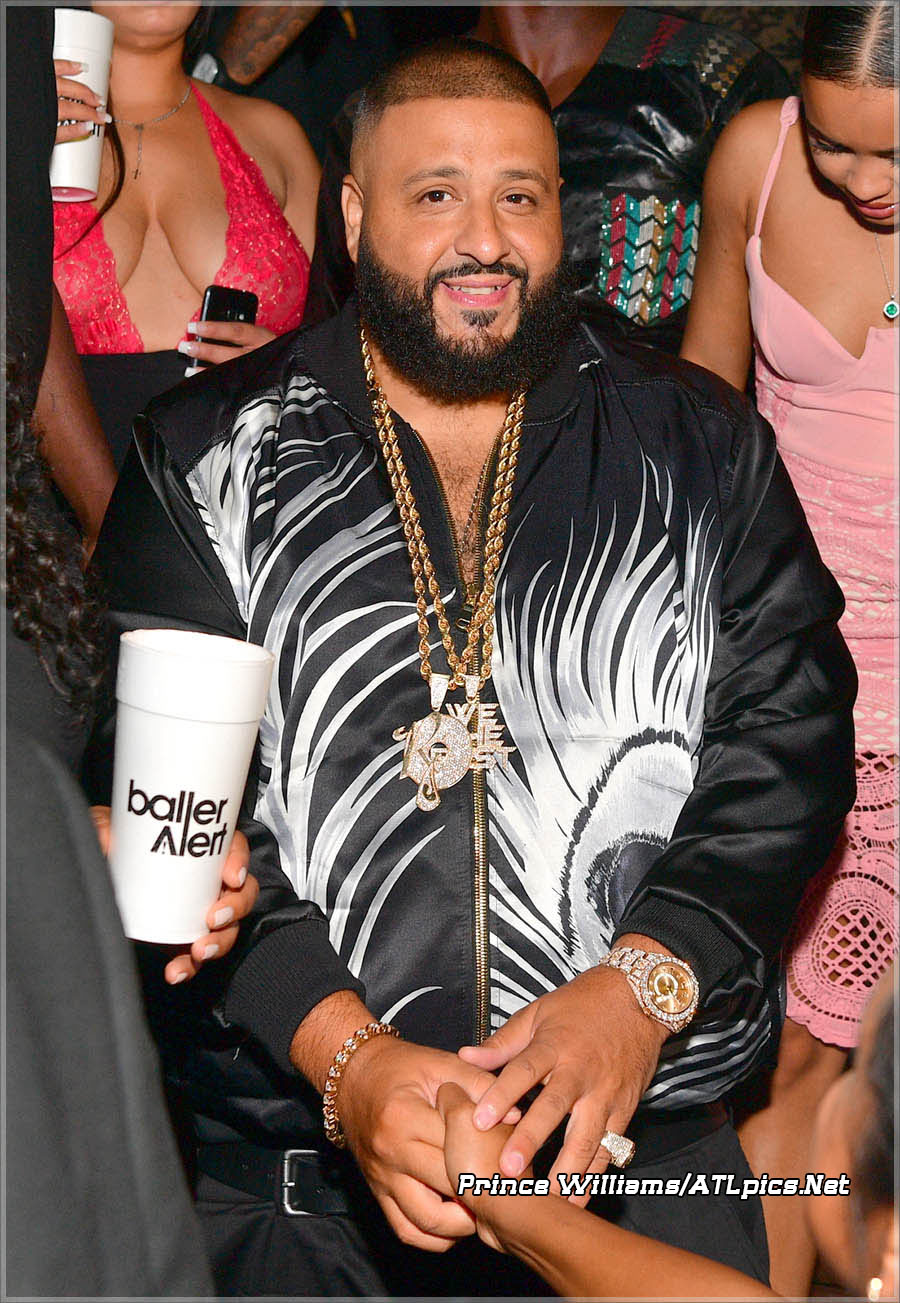 DJ Khaled managed to crack a smile for the pretty ladies surrounding him.
The after party was sponsored by AG Entertainment.
Photos by Prince Williams/ATLPics.net