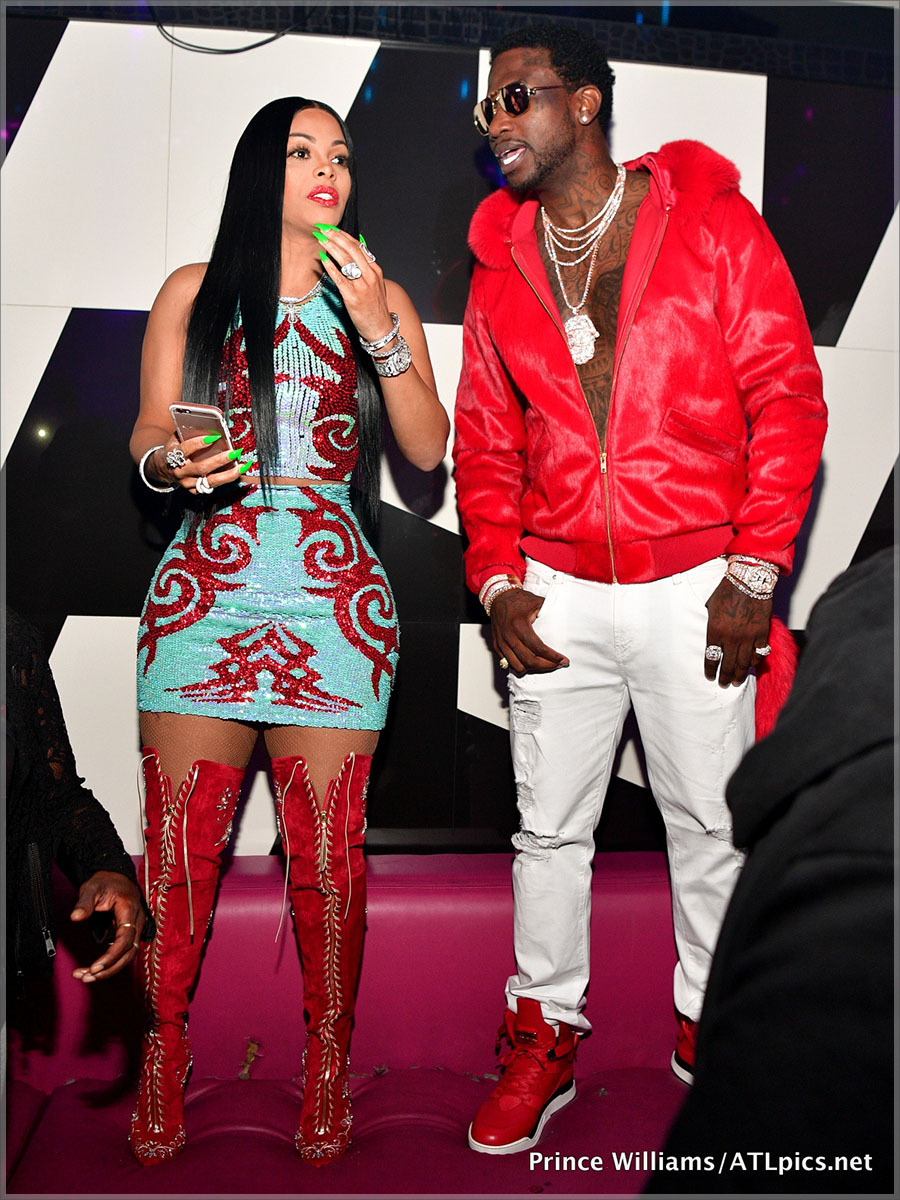 Atlanta Power couple Gucci Mane and Keyshia Ka'oir celebrated his album release in Atlanta at the world renowned Gold Room on Piedmont Road. Invited guests included rappers Meek Mill, 2 Chainz, Jadakiss, PreMadonna, and washed up rapper Young Thug, among others.
Thanks to Atlanta paparazzi Prince Williams/ATLPics.net for the exclusive snaps.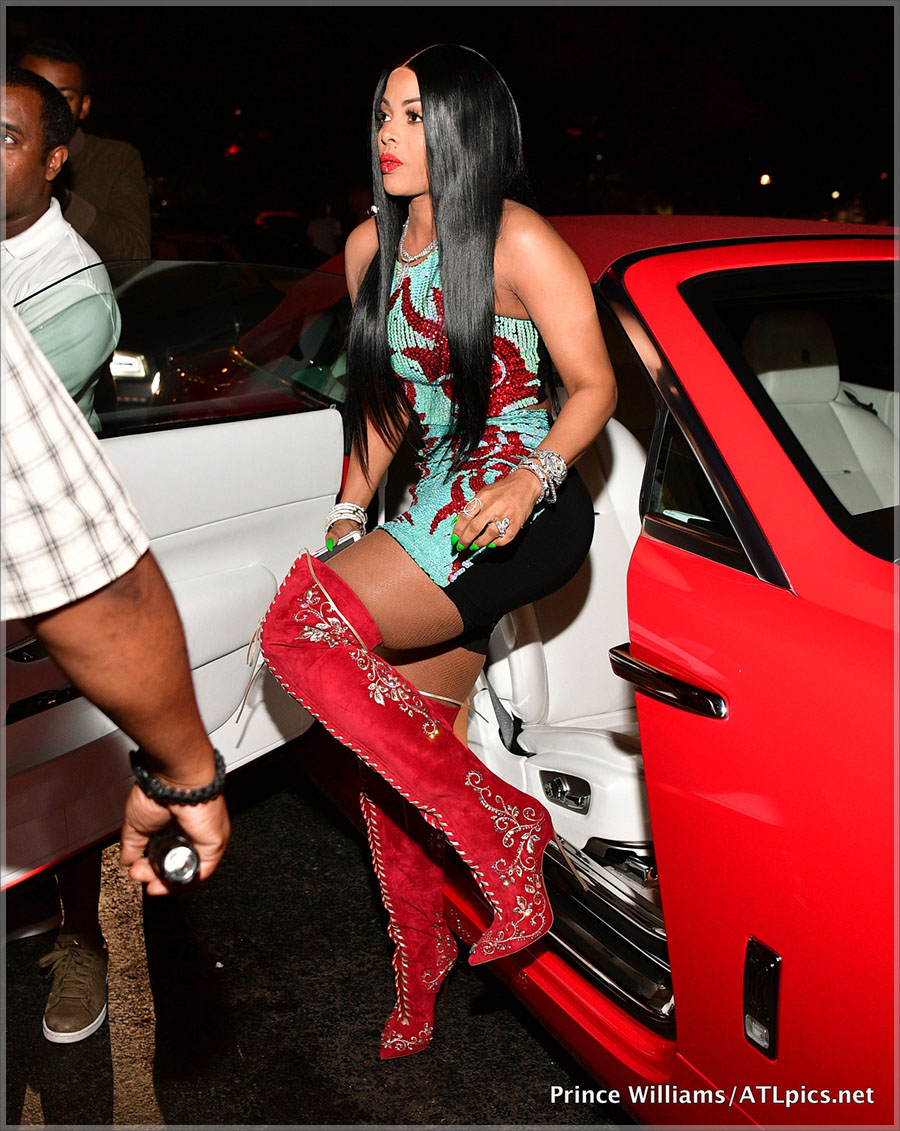 Don't you love Keyshia's red hawt boots? The thigh high embroidered crushed suede boots are custom handmade.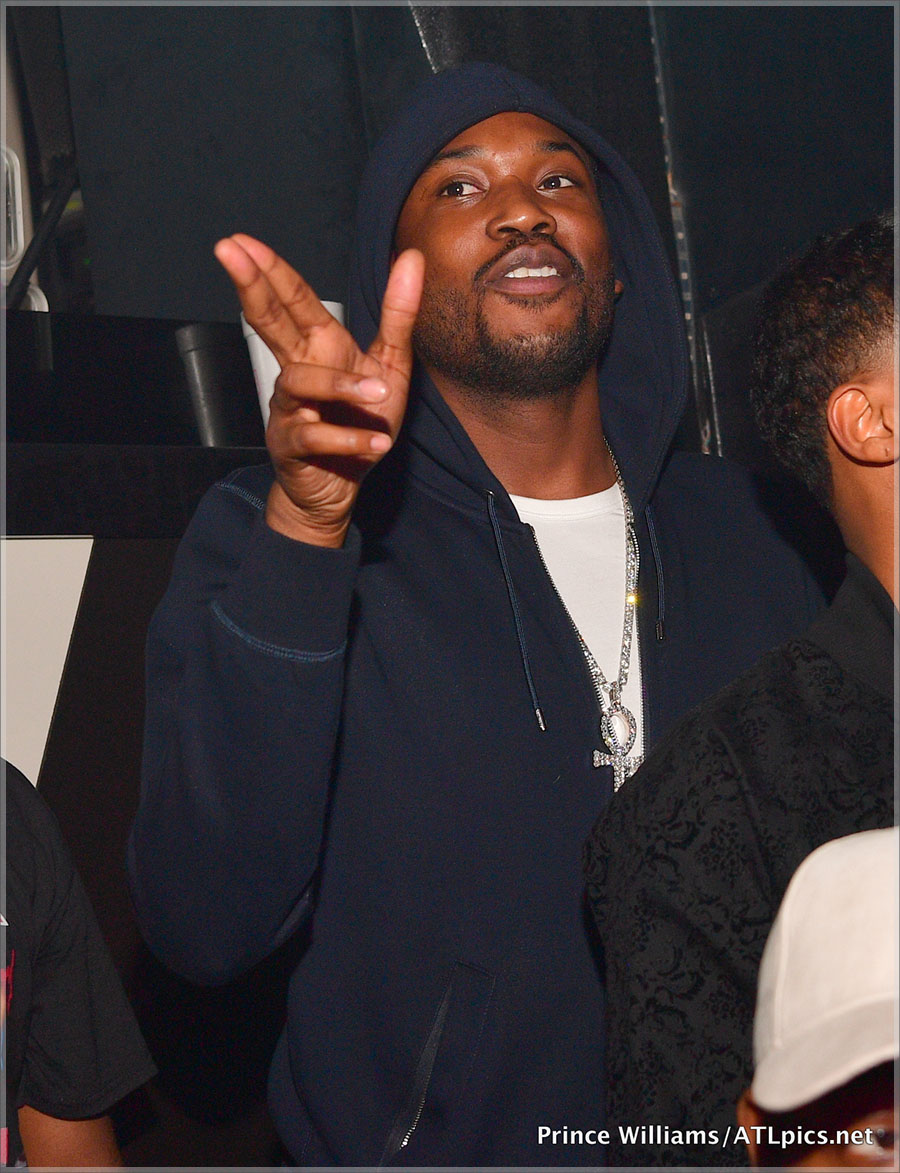 Meek Mill and his girlfriend Nicki Minaj are said to be separated after she caught him cheating again. I may be wrong, but that's what I heard.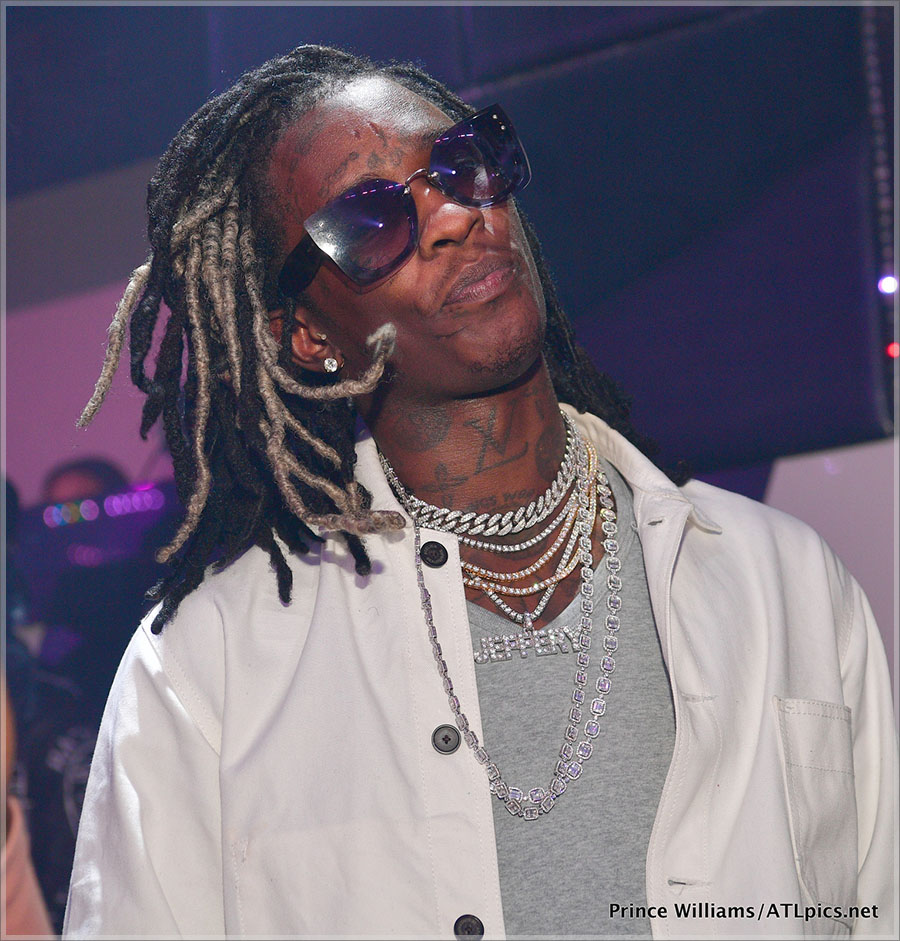 Rapper Young Thug supports at least 12 children by almost as many women. They say Thugger dutifully pays his child support for all 12 kids. But some of his baby mamas won't let him have joint custody.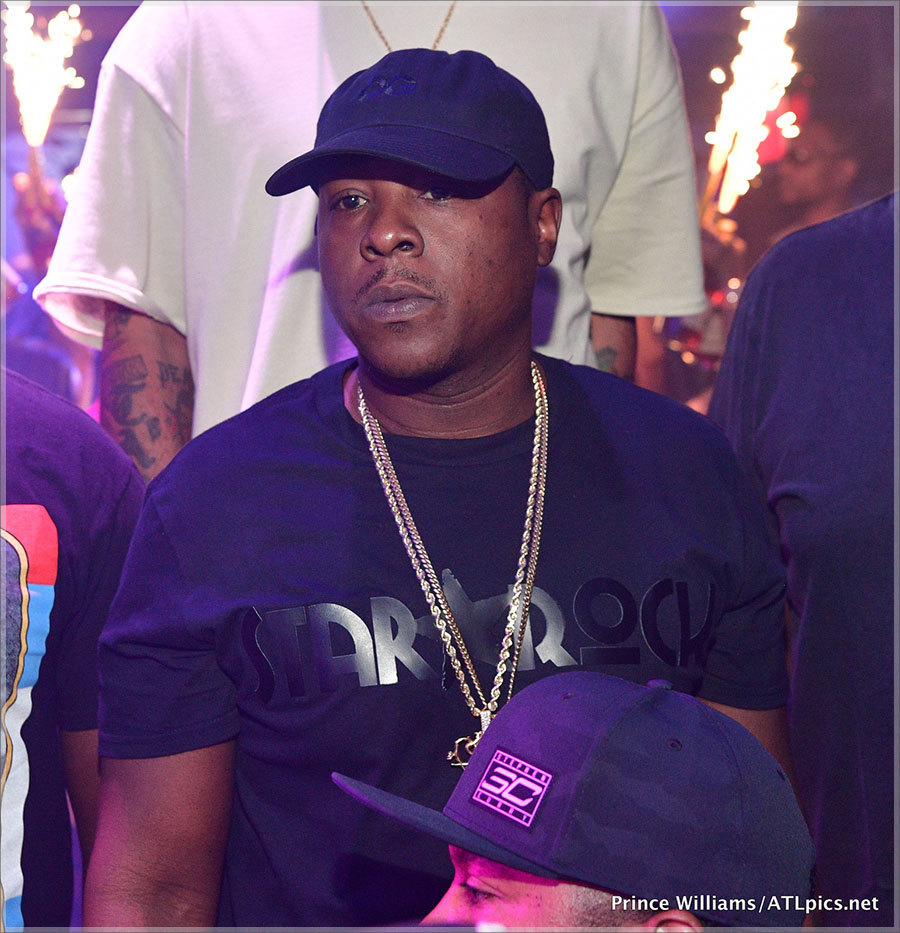 At age 41, rapper Jadakiss still makes the ladies panties wet. The Yonkers, NY native is best known as a member of the iconic rap group The LOX.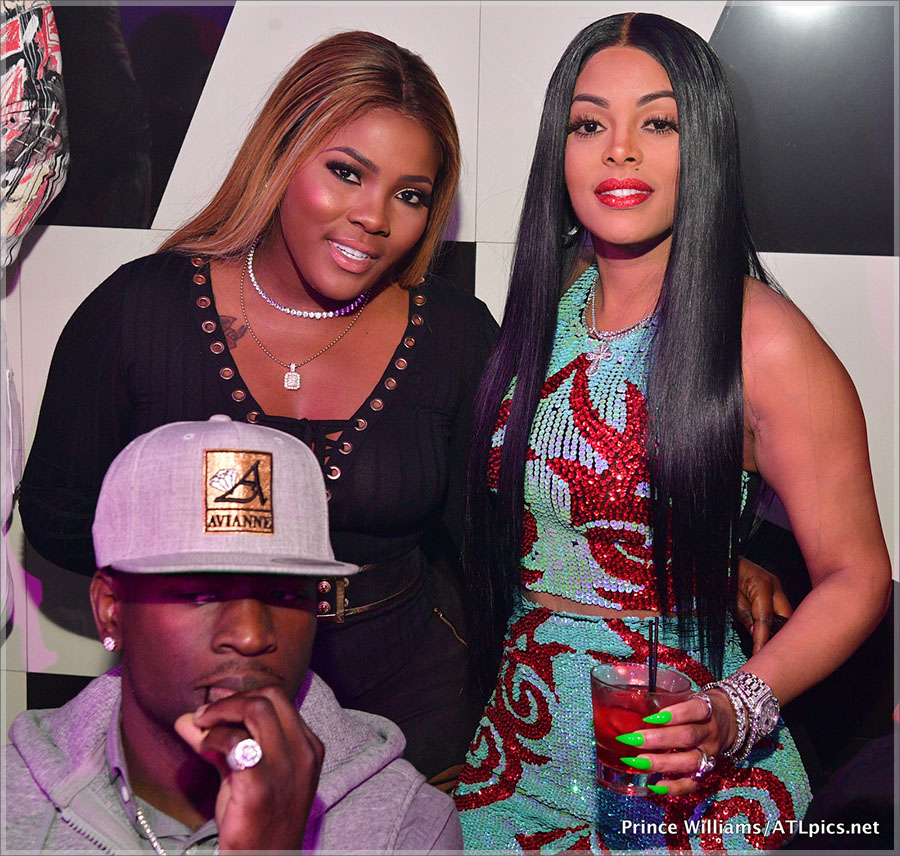 Female entrepreneurs PreMadonna, left, and Keyshia ka'oir in the house.
Photos by Prince Williams/ATLPics.net